What is the old saying about first impressions again? Ohhh yes, "you never get a second chance at a first impression!" When it comes to job searching, your resume plays a key role in nailing your first impression. As you search job boards or apply to different roles, your resume is the first thing that Hiring Managers and recruiters will be looking at, therefore it is crucial that your resume is a strong and accurate representation of your experience. Your resume should show your excitement for finding a new role, as well as correctly summarize the past education, skills, and experience that you have. Here are 5 resume tips to help you WOW Hiring Managers and land in your dream job!
Tailor your "Objective"

Chances are, if you are on the job market, you are probably interviewing for several different types of roles. Since each position that you interview for is a little different than the next, it is important that you tailor your "Objective" to match the specific role that you are interviewing for. Typically, your "Objective" consists of 1-2 sentences that summarize your current experience and explains the types of roles you're are looking for. Your "Objective" is an opportunity to grab the attention of the hiring manager and show your passion and excitement for getting a new role to advance your career!
Keep it clean and simple

The easier it is to read your resume, the better! When in doubt, KEEP IT SIMPLE! Stick with one type of font and make sure that formatting is streamline throughout the entire document. I typically stick with these tips when formatting resumes: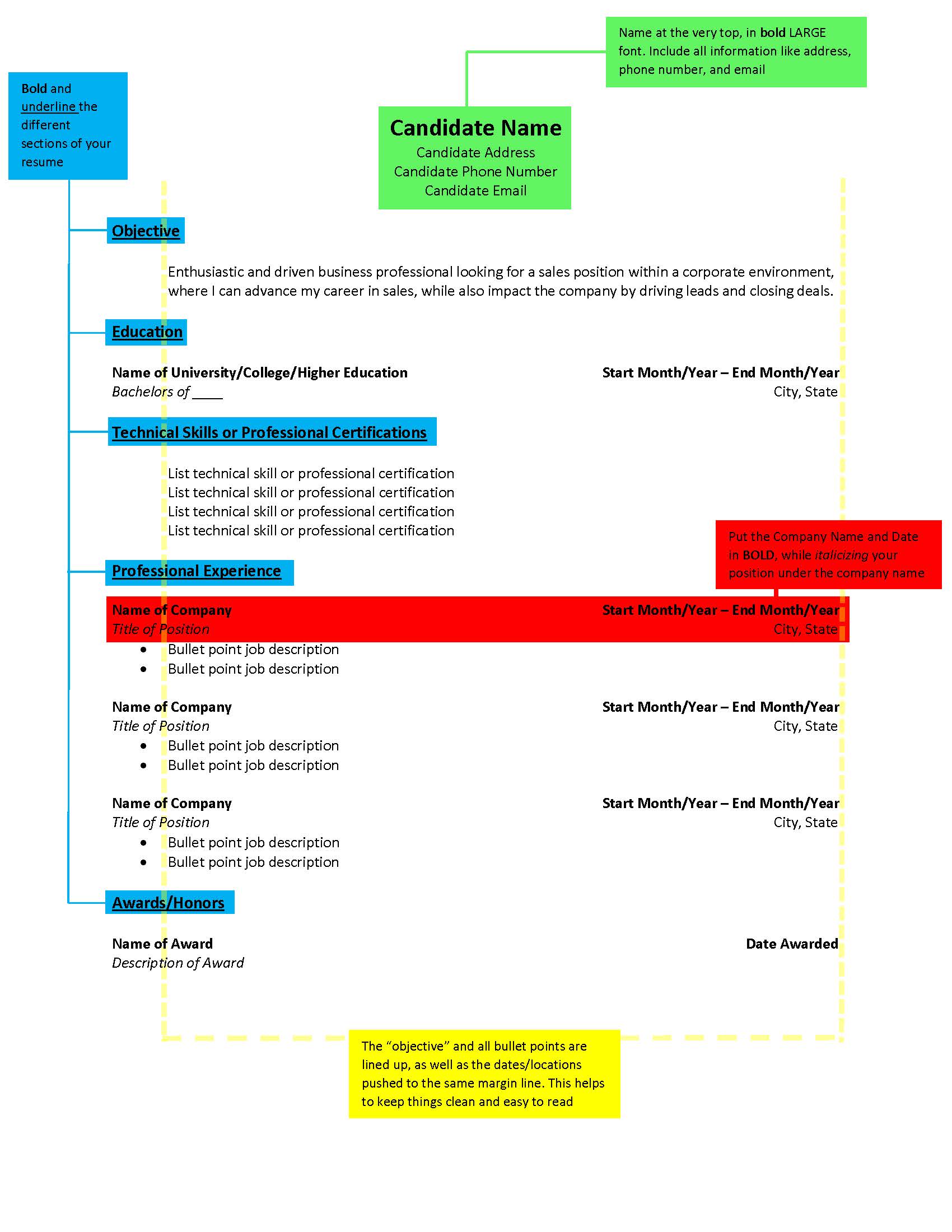 If you have the experience, include it!

I am constantly being asked about the "rules" on resume length and whether it is frowned upon to go beyond one page. This is a totally legitimate question and something that many people put too much emphasis on. My general rule of thumb is, if you have the experience and it adds value to your professional profile (the experience lines up with your future goals), then include it on your resume! There is no set rule about the length of your resume, it is more about the contentof your resume. Someone with 2 years of work experience might only need a one-page resume, but someone with 20 years of experience is probably going to need more space to include their lengthy experience.
Instead of focusing on length, I want you to focus on content. When determining the important skills/experiences to include on your resume, you should ask yourself, "will this add value to my profile as I apply to this new role?" If the answer is yes, then include the experience in your resume!
If you don't have the experience, do not include it!

It might sound shocking, but statistics show that 85% of job applicants lie on their resume. Let me be the first to caution you; don't be "that guy"! There is nothing worse than a Hiring Manager asking about you about your experience using with a specific tool, and you having to respond, "Well I didn't actuallyuse that tool, but my team members did, so I have seen it being used." Just don't do it, please! Be honest about the skills that you dohave and I promise that you will end up in the rightjob that matches your experience and helps to advance your career!
Always bring extra resumes to your interview

When prepping for an interview, always print out a couple extra resumes to bring with you. If you think about it from the Hiring Manager's perspective, it will help to put things into perspective for you…Hiring Managers are usually pulled from one meeting to the next and they are probably short-handed if they are interviewing you to join their team. The likelihood of them having the time to print your resume before the interview is pretty slim! Do the Hiring Manager a favor by printing out additional resumes for them and the rest of the interviewers. They will be grateful for the help and you will score extra points for being prepared