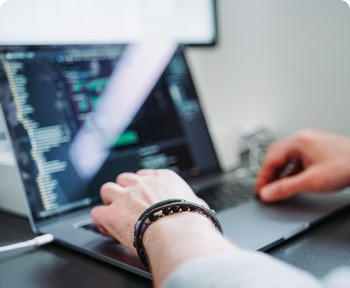 Remote Tech Lead: Java/SpringBoot/AWS Software Engineer
TEKsystems
09/10/2020
Posting ID: 7303858
This American Leading Luxury in Home Furnishing & Decor Enterprise Organization is seeking a Tech Lead with 10+ years experience. Top Skills: Java, SpringBoot, and AWS in enterprise level enviornmnets. This role will start off 100% remote, but once the shelter in place is lifted, candidates must be able to come into their office in Corte Madera (Marin County) Tuesdays & Thursdays.
Must Have: 8-10 years Java, Springboot, REST API, and AWS (currently building plug and play architecture). Lead Capabilities (with lead an offshore team in India). Must be familiar with Retail and/or Supply Chain projects (fulfillment, order management, inventory management, etc).
Day to Day: Will lead fulfillment (amazon web cloud), order management (legacy Oracle Micros) and inventory services. Will help build integration points with these services with Salesforce, OMS and future systems. Will conduct analysis and peer review code. Will guide the team but also gather requirements from the stakeholders.
Interview: 30-45 minutes initial video screening, second round will be a non-technical interview with manager. Lastly, a video with the Solution Architect. There will also be an introductory call with the VP if they would like to onboard.
EVP: Will get to explore the entire Supply Chain process/system for the company. This is a highly exposed role to leadership. Access to working with new Amazon services. Discount on products once fulltime. Opportunity to grow into a leadership role. Upward mobility will be supported!
Job Description:
The Services Lead will maintain and support backoffice services integrated with their order fulfillment applications for a seamless flow of overall Order Service, Web and Retail Direct-to-Consumer business cycles.
The perfect candidate will have an immediate connection to our Core Values (People, Service, Quality and Innovation). This candidate will be extremely flexible and enjoy a "startup" mentality and environment that changes day to day and will "assume positive intentions" at all times. Candidates who are personable, open to learning, collaborate well with others and have a positive attitude, and are more apt to saying "yes" or "we'll try" (rather than "no" or "that's impossible") will be at the top of our list.

Position Responsibilities:
Foster employee engagement and team development to enhance performance.
Conduct and Lead cross-functional communication across various levels within the organization and with our business partners.
Lead practical, action oriented, & comprehensive data analysis in support of strategic business initiatives.
Ensure quality service and the highest level of execution across the Global Supply Chain landscape.
Measure and maintain operational SLAs with cross-functional business partners and ensure we track accordingly.
Analysis and support in requirements development for Inventory / Supply Chain Optimization solutions.
Provides knowledge and support to team members for applications development, integration, and maintenance.
Take a technical and Analytical role in the discussion of requirements for existing and future business systems when requested
Monitors all business operations functions in the system and manages issues to resolution, delivering business continuity to the enterprise
Develop detail specifications to meet requirements provided
Peer Reviews code for standards and project requirements for team members
Identifying complex problems and reviewing related information to evaluate options and implement optimal solutions.
Leads teams in different geographies and time zones.
Job Related Competencies: Technical
Having 8+ Years of experience as a Java Web Developer with diversified exposure in analysis, design, development and implementation of web-based applications.
Experience with microservices or headless implementations.
Hands on Experience in Core Java and JavaEE platform with Servlets, JSP, JDBC, Multithreading, Spring MVC, Spring Boot
Having experience working with database technologies like MySQL, Oracle, MS SQL Server, No SQL DB
Experience with the Serverless Framework.
Good Knowledge of Amazon Web Service (AWS) and Continuous Integration with orchestration tools.
Experience with integrations platform like Mule
Develop extensions on top of the core services, if required
Integrate platform to external APIs and interfaces.
Experience in creating scalable object-oriented RESTful web services and applications
Working Knowledge of common programming languages (functional, preferred in Node.js, Angular/React.js)
Experience with modern cloud architecture and paradigms
Fast, as well as continuous, learner.
Outstanding problem-solving and analytical skills
Strong analytical, troubleshooting skills, high reliability team player and a good dose of pragmatism.
UI-Experienced in React UI applications (Preferred)
Job Related Competencies: Non-Technical
Strong character and personality, ethics, and high standards of performance
Expects accountability to come with autonomy
A bright, creative individual who is business savvy and demonstrates good judgment
A casual professional, comfortable with themselves, confident but not arrogant, who is energized by bright coworkers rather than being intimidated by them
Mature, grounded, and serves as a resource to others
Open minded and not complacent; proactive; detail-oriented and organized
Willing to roll up their sleeves and do work themselves as well as be part of a team
Works in collaboration with others
Gracefully handles stress and finds strength in appropriate change
Ability to prioritize, multitask, and work efficiently
Positive attitude with an enthusiastic, can-do outlook
Effective in change management



Education/Training:

Bachelor's degree in Computer Science, Information Systems, or related field and/or equivalent training and/or relevant experience is required.
Qualified applicants with criminal histories will be considered for employment in a manner consistent with the requirements of the San Francisco Fair Chance Ordinance.
About TEKsystems:
We're partners in transformation. We help clients activate ideas and solutions to take advantage of a new world of opportunity. We are a team of 80,000 strong, working with over 6,000 clients, including 80% of the Fortune 500, across North America, Europe and Asia. As an industry leader in Full-Stack Technology Services, Talent Services, and real-world application, we work with progressive leaders to drive change. That's the power of true partnership. TEKsystems is an Allegis Group company.
Contact Information
Recruiter: Carter London
Email: clondon@teksystems.com