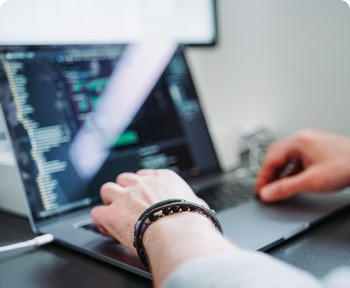 Jr. Data Analyst
TEKsystems
09/10/2020
Posting ID: 7303091
TEKsystems has partnered with an international organization run by the UN in search of a Data Analyst. This would sit remote for the time being and would eventually require partial on-site attendance in the DC office.
Candidates must have:
1). Experience as a Data Analyst, either professionally, through internships or in school projects
- Exp as a data analysis, look at data and building simple models.
-Data modeling.
-EX Time series data is a +
- Writing SQL queries on day to day, connecting to tableau to build charts.
-Working on a data migration to iData from Ecos
2). Must have experience coding in school project or Internship. .Net or Python (Both would be awesome)
Code is needed for data analysis, but the models they use are in Ecos.


Duties and Responsibilities:
Interacts with customers in defining requirements and strategies and in resolving problems and support issues; Applies advanced technical expertise to define architecture requirements and establishing standards for design and development in order to promote high system performance, maintainability, extensibility, and compatibility with related systems; Provides or contributes to product demonstrations, technology seminars, and review of emerging technologies.
Required Skills and Experience:
Excellent knowledge and extensive experience in developing applications in a variety of programming languages, operating systems and computer platforms. Expert knowledge of emerging tools and technologies and should be viewable as an expert in multiple technical fields. Able to effectively communicate with peers and management both verbally and in writing. Ability to work with clients, vendors, and management to obtain outstanding results. Be able to work on complex enterprise-wide problems and develops solutions.
Strong Knowledge of object-oriented analysis and design methods; extensive experience in VB.Net (or C#)
Experience with relational database systems (SQL Server preferred)
Experience with SQL, database design, T-SQL, Triggers, Stored Procedures, Functions and Query Optimization

Experience with Microsoft Software Development Tools (Visual Studio, Team Foundation Server, Resharper, Postsharp etc.)
Extensive experience using Microsoft Debugging tools (WinDbg, CorDbg)
Knowledge of secure coding practices and test driven development
Experience with Windows Server 2008 or later
Experience with Windows 7 or later
Must be able to develop and maintain software/systems documentation
Experience using Testing Tools (NUnit, NAnt)
Competencies:
Adaptability, Communication, Contributing to team success, Innovation, Analytical Skills, Languages and Databases, Software Domain Knowledge, Host Environment, Software Architecture and Design, Software Development Tools, Test Driven Development, Cloud Computing
Education:
Bachelor's degree in Engineering, Math, Computer Science or Related Field with 10 or more years' experience, Master's degree with 5 or more years' experience.
Desired:
Experience with Agile development, preferable SCRUM.
Knowledgeable about the challenges and opportunities of Azure cloud development environment.
PDF Authoring Technologies
VB6 & VBA
About TEKsystems:
We're partners in transformation. We help clients activate ideas and solutions to take advantage of a new world of opportunity. We are a team of 80,000 strong, working with over 6,000 clients, including 80% of the Fortune 500, across North America, Europe and Asia. As an industry leader in Full-Stack Technology Services, Talent Services, and real-world application, we work with progressive leaders to drive change. That's the power of true partnership. TEKsystems is an Allegis Group company.
Contact Information
Recruiter: Amanda Witt
Phone: (240) 781-3579
Email: awitt@teksystems.com