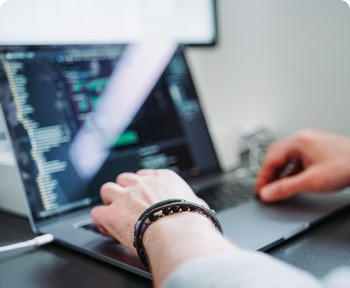 Smartmatic Setup Breakdown Operator
TEKsystems
09/11/2020
Posting ID: 7304623
We are supporting the general election in LA County through our customer Smartmatic and have many short term openings available.
Are you still actively on the market?
Are you open to a short term onsite role where you would have to drive yourself to different reporting locations?
Smartmatic is responsible for setting up (and then breaking down) the voting machines at all of the ~800 voting locations across LA County. They are hiring over 700 "set up & breakdown operators" to be the people who go to each voting location, set up the voting equipment with their team, and then move on to do it again at the next site. This will happen before the voting centers are scheduled to be open to set up AND then after the election is done to "break down" the equipment to prepare it to be shipped back to its warehouse.
This role would require you to be available for a 3 - day training sometime in the next couple weeks(paid), and then for the actual assignment at the end of October and beginning of November. It would require that you drive yourself to a different work location each day, and multiple locations throughout the day. In total, the days worked will be 11 days and 3 training days. We need people who can commit to ALL of those days in order to work this contract.


Candidate Requirements:
* Have a car to drive between worksites (will be able to expense mileage) for the full assignment.
o You could be asked to drive to / report to any location in LA County, however efforts will be made to try and keep you in your "area" in LA county.
* Has a cell phone they can use during the assignment.
* HAVE to access to a laptop or desktop computer for onboarding paperwork.
o Are confident about passing compliance (7-year background)
o Has a valid photo ID & work verification (that's not expired that they can provide for onboarding; passport, EAD card; OR a combination of driver's license/state ID with a SSC or birth certificate)
o Committed to spending 1.5-2 hours on online onboarding paperwork.
* Is available and committed to a short term (and spread out) assignment. See calendar below.
* Must have and be committed to bringing & wearing a mask during ALL of the contract (training & assignment).
* It is required that all contractors do self-health-assessments and let TEKsystems know/not report to work if you have any of the COVID symptoms 24 hours before reporting to work. (fever, cough, nausea, etc)
* Will be available & responsive to recruiters and TEK team with assignment communication
* Pay rate of $16. Will be able to expense $0.575 per mile you drive. Smartmatic will be trying to avoid overtime, but it is a possibility.
o There is a possibility of being selected / promoted to team lead, by Smartmatic, at the end of your training. If this happens, you will make 19/hr for your assignment (not training) and be expected to use your own smartphone on the job, and therefore get to expense $10 a day for your phone.
* Can follow detailed instructions to set up voting equipment
* Can take instruction at trainings and from Leads about setting up voting equipment
* Are able to lift up to ~30 lbs and do some moderate physical movement on the job
* Can work with team members and interact with voting site personnel professionally
About TEKsystems:
We're partners in transformation. We help clients activate ideas and solutions to take advantage of a new world of opportunity. We are a team of 80,000 strong, working with over 6,000 clients, including 80% of the Fortune 500, across North America, Europe and Asia. As an industry leader in Full-Stack Technology Services, Talent Services, and real-world application, we work with progressive leaders to drive change. That's the power of true partnership. TEKsystems is an Allegis Group company.
Contact Information
Recruiter: Dylan Rodriguez
Email: dyrodriguez@teksystems.com