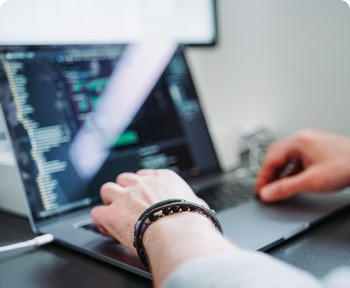 Talend Integration Lead/Engineer
TEKsystems
11/26/2020
Posting ID: 7370221
TEKsystems Global Services® is part of TEKsystems, the leading IT services and staffing company in North America. TEKsystems Global Services provides a continuum of services ranging from engagement management to full outsourcing for applications, infrastructure and learning solutions. As a services provider, we leverage our talent management strengths to extend the business value of our client partnerships and deliver measurable business and IT outcomes.
TEKsystems Global Services is a fast-paced, growing organization with a dynamic and diverse work environment. Our strong culture is embodied by our core values- relationships, commitment, serving others and open communication. Our values guide our hiring decisions and shape how we make a meaningful impact in the IT market.
This is a fulltime position that requires hands-on experience with Talend and other ETL tools. This position is remote but will/could require some travel. This is not a contract position.
Talend Integration Lead/Engineer
The Data Integration Technical Lead role guides the Data Integration Developers in the design, build, and deployment of the project's data integration components. He/she ensures that best practices are used, and high-quality work is delivered. He/she acts as a mentor, advisor and facilitator while providing guidance to his team. He/she has the ability to break the work into comprehensive chunks and provide accurate estimates. The ideal candidate will be responsible for leading the technical team in developing, remediating, testing and deploying Informatica ETL code.
Create technical ETL specifications from business & functional requirements using a well-documented framework for building high quality Talend Data Integration & Talend Cloud ETL.
Provides guidance to Data Integration Developers using Talend Data Integration platforms
Documents and oversees adherence to best practices
Can work as a senior Data Integration Developer when needed
Helps defining work methodology and structure
Makes sure that quality standards are defined and met
Can provide workload estimates
Removes roadblocks that are in the way of developers
Works closely with QA testers to ensure quality
Reviews components developed by the member of his team to ensure quality
Ensures developers are productive and work in an efficient fashion
Experience & Skills Required
10+ years of IT industry experience;
9+ years of Data Warehousing experience with at least 5+ years as a Talend Data Integration Lead;
3 years' experience working in cloud environment (AWS, Azure or Google)
Talend Data Integration TAC or 2+ years of Talend Cloud Administration experience
Experience installing Talend and Informatica and managing code deployments across environments
Experience using Informatica PowerCenter 10.x against Microsoft SQL Server, Oracle, DB2, AWS redshift, Postgres Aurora and/or other cloud data sources
Experience with developing Informatica and Talend data integration frameworks for code reusability
Understands data integration from an information management perspective
Deep conceptual understanding of ETL, EAI & EII and is proficient with many data integration (ETL) tools, can mentor and teach how to implement best practices using these tools
Strong data modeling skills, both dimensional and relational.
Strong Advanced SQL programming skills are required
Experience with defining test strategies for ETL test automation
Experience with ETL production support and supporting break-fix in an Informatica and/or Talend data integration (on-premise and Talend Cloud) environments
Proven experience with major Database systems including development, design, optimization and maintenance. Full Life Cycle Experience in Data Warehouse Design, Development, ETL Tuning and Support
Understands RDBMS performance tuning (indexing, partitioning, compression, bulk loading, …)
Understands ETL parallelization concepts
Has the ability to work with business and system owners to obtain requirements and manage expectations working with both business and technical stakeholders
Proficient at data profiling
Ability to perform requirements gathering by asking the right questions to the right people
Extraordinary organizational skills & great communication skills
Excellent at problem solving
Knowledge of BI tools such as PowerBI and Tableau is a definite asset. (Tibco, Mulesoft)
Experience working with offshore teams
Ideal candidate will have both Talend and Informatica experience but Talend is primary and must have skill set and Informatica is nice to have.
Nice to have (Pluses)
3+ years of Informatica administration experience (at least 1-year Admin experience with version 10.x)
2+ years of Informatica Cloud Services (IICS) experience
Education & Qualifications
Requires a Degree (other majors acceptable with requisite experience) in a related area and at least 10 years of related experience
Technical knowledge regarding best practices of BI development / integration and tool customization
Lead must have extensive data warehouse and data integration experience
Experience working with both Waterfall and Agile methodologies
Candidate must understand business processes, be a detailed-oriented person and quickly grasp new concepts. Additionally, the candidate will have strong presentation, interpersonal, software development and work management skills.
Strong Advanced SQL programming skills are required
Strong experience in data integration using ETL tools (Informatica PowerCenter, IICS and Talend Data Integration are must-have for this position)
Proactive attitude
Very good inter-people skills to effectively interface to customers, team members, and other colleagues
Very strong communication capability in English, both spoken and written
Able to work in a diversified environment
Team Player
Fast learner
Time/Project management skills
Chas Bollow
cbollow 303 843 3764
About TEKsystems:
We're partners in transformation. We help clients activate ideas and solutions to take advantage of a new world of opportunity. We are a team of 80,000 strong, working with over 6,000 clients, including 80% of the Fortune 500, across North America, Europe and Asia. As an industry leader in Full-Stack Technology Services, Talent Services, and real-world application, we work with progressive leaders to drive change. That's the power of true partnership. TEKsystems is an Allegis Group company.
Contact Information
Recruiter: Chas Bollow
Email: cbollow@teksystems.com