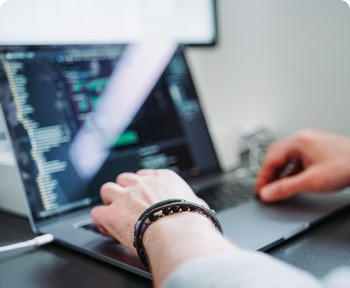 Senior Salesforce Developer - 100% REMOTE
TEKsystems
10/15/2020
Posting ID: 7340391
We are open to out-of-state candidates who are able to work remotely 100% of the time.
Top Skills:
Experience with custom Salesforce development using APEX, Visual Force, SOSQL. Would like lightning experience as that transition is underway.
REST Web Services
Experience working in large, complex Salesforce Org, understand best practices of working in team dev environment - Source Control (GIT), release management
Job Description:
The Senior Salesforce Developer responsibilities include understanding and supporting the business of through the design, development, and implementation of applications. The candidate is expected to provide technical leadership in every stage of the development lifecycle, from analysis and design to coding, testing, release, and maintenance within the SDLC process. They will work closely with various customers including their immediate project teams, business domain experts, and other technical staff members.
Job Responsibilities:
Develops and enhances application code.
Take ownership of the Salesforce code. Review incoming pull requests to ensure best practices, performance, and maintainability.
Provide and maintain an integration framework for Salesforce Org to Org, Salesforce to legacy, and Salesforce to third party integrations.
Work with administrators to perform configuration and customization of their Salesforce.com applications.
Translates business and technical requirements into solution designs that satisfy the business needs and comply with approved standards.
Ensure SLA of the Salesforce platform by providing break/fix activities to resolve issues.
Provide advanced troubleshooting for issues that cannot be resolved by the helpdesk.
Mentor junior developers.
Assist in the planning of application changes, development, and installation of upgrades and new releases.
Utilize, research, and implement tools and technologies to continuously improve CI/CD processes.
Weekly technical meetings to facilitate developer collaboration in solving problems and developing the technical strategy for supporting their business.
Develops and enhances unit tests. Leads validation efforts by performing and/or assisting others in validating that the solution performs as expected.
Ensure compliance with applicable federal, state and local laws and regulations. Complete all required compliance training. Maintain knowledge of and adhere to their internal compliance policies and procedures. Take responsibility to keep up to date with changing regulations and policies.
Job Requirements:
Experience -
Bachelor's Degree in Computer Science, Business, Engineering, Math or related field plus 7 years of test-driven development experience preferred - OR - 10 years of comparable work experience.
7 years of development experience (Finance/Lending industry experience a plus)
3 years of experience designing and building Force.com applications with Apex, Visualforce, and metadata-driven development
3 years of experience within Agile or Agile-variant Software Development Life Cycle Methodologies
3 years of experience with web services, executing calls and interpreting responses (SOAP or REST)
Salesforce Certified Developer / Advanced Developer is preferred
Technical Skills -
Ability to demonstrate strong coding skills
Apex, Visualforce and the Lightning Component Framework
API's and integrations with web services (REST & SOAP, JSON & XML, etc.)
Core web technologies including HTML5, JavaScript, Remoting, and jQuery
Proficiency in test-driven development; building, writing, and executing unit tests with assertions
Source control management tools (Atlassian suite of tools such as JIRA, Confluence, and Bitbucket is strongly preferred)
Working knowledge of ETL tools (Informatica Cloud and/or DataStage), relational databases and ability to write basic SQL queries
Organizational Skills -
Experience working within large, cross-functional teams with ability to collaborate with customers, analysts, developers, and quality assurance staff
Ability to communicate verbally and in writing to all levels of the organization in a proactive, contextually appropriate manner
Experience in interpreting customer business needs and translating them into application and operational requirements
Ability to prioritize work by dividing time, attention and effort between project workload and support tasks
Strong problem solving skills and analytic skills with proven strength in applying root cause analysis
Experience building applications in a managed-service environment with engineering constraints
Experience with incident management and ability to participate in off-hours support as required
Adaptable to change in process, procedures, and priorities
Experience working in an Agile/Scrum environment
Additional Information:
This role is on the Salesforce COE. They are responsible for the overall platform including security, performance, and making sure best practices are followed. They will manage the code release process and perform code reviews.
Work Environment:
Work hard, play hard environment. Great people that are driven to succeed, friendly environment. Strong experienced team, some of the best Salesforce Developers in the Detroit Metro area. Great team to learn/work with.
About TEKsystems:
We're partners in transformation. We help clients activate ideas and solutions to take advantage of a new world of opportunity. We are a team of 80,000 strong, working with over 6,000 clients, including 80% of the Fortune 500, across North America, Europe and Asia. As an industry leader in Full-Stack Technology Services, Talent Services, and real-world application, we work with progressive leaders to drive change. That's the power of true partnership. TEKsystems is an Allegis Group company.
Contact Information
Recruiter: Brigid Mcgraw
Email: bmcgraw@teksystems.com