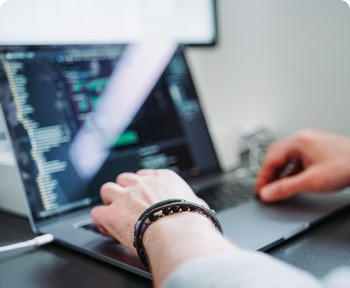 Program Manager
TEKsystems
02/18/2021
Posting ID: JP-002022370
Top Skills Details:
1. Experience working with Executive Stakeholders (Sr Directors, VPs, and C Level). Must have the right attitude, ability, and mindset to work with challenging stakeholders.
2. Project/Program management experience and the ability to work on multiple workstreams AND the entire program itself.
3. This individual must be responsible for execution and delivery of enterprise engagements with massive size and scale. Most projects are $3-5+ million in spend.
4. Delivery and execution of projects in an agile and iterative approach. SAFe experience would be a big plus.
5. Strong experience with Implementation partners and abilities in Vendor Management
6. Core Project/Program mgmt skills like Project Road mapping, Risk Mgmt, Budgeting, Status Updates, and using Project Mgmt tools like (Clarity, Rally, Jira, or something similar)
Nice to Have Skills:
Experience around Security technologies, IAM & Role Access Control Projects would be beneficial but not necessary
Description:
Program Manager opportunity in support of the Roles Based Access Controls "RBAC project". This is a Strategic Corporate Initiative that is solving a large problem at the organization in regards to the Security, Access, and roles of associates and contractors.
They have 4 major tracks that this Project/Program Manager will work on and support.
1. Role Re Engineering will work on
- Segmenting roles
- Creating new roles
- Clarifying roles in the company
- overall mitigating risk of what people have access to.
2. Replace Legacy IBM tool and move to Sailpoint
A. Put an implementation plan in place to migrate to Sailpoint from IBM.
3. Integrating and Provisioning into Key Architecture
4. OCM and change management around new processes and procedures. They want to standardize...
- Rules (Business Rules)
- Roles (Define roles in the company)
- Access in general and who is granted this access
Job Description:
Manages a complex, program of strategic projects that span organizational boundaries, manages multiple high-risk projects, including projects involving external vendors and multiple business areas that have a significant legal and/or financial impact to the organization. Utilizes a comprehensive understanding of corporate initiatives, the full IT Systems Development Lifecycle and the Project Management Life Cycle to ensure compliance with organization goals and timelines.
Manages and is responsible for all aspects of the program within the Corporate Portfolio to include risk management, process improvement, and technology applications/development and for enabling the business to meet the future goals and objectives prioritized by Management.
Communication skills are required to persuade, gain cooperation, provide formal presentations to various sized groups and to reach consensus and resolve conflict. Excellent written skills are required to prepare reports/documents for internal presentations as well as presentation to various Leadership committees.
Advanced planning, organization, analytics and business acumen are required to understand and present the business implications of various decisions. Manages the delivery efforts of Managers and Directors of other Departments and will provide leadership and influence for VP levels and above in the selection and governance of Corporate Initiatives.
1. Program Management:
Serves as subject matter expert, providing technical and analytical guidance to the program and project teams. Manages the full project management life cycle and software development life cycle for the implementation of highly complex, large scale, strategic IT and Corporate Initiatives. Works with leadership teams in the business areas to ensure all requirements are captured and implemented accordingly. Keeps the business and IT leadership team apprised of any risks, issues and dependencies and works with them to mitigate and prioritize. Provides both verbal and written communications regarding project status, risks, issues, and makes recommendations on project decisions to PMO and Management.
Manages all aspects of the project/program management of a corporate initiative, which may include cost benefit analysis, work plans, functional and technical designs, construction, testing and implementation. Ensures efficient and high-quality installation of new software and/or systems, and monitors all technical aspects of implementing projects.
Supervises and leads the program and project staff to oversee the impacts and inter-dependencies between programs and works to ensure initiatives meet the Goals and Objectives of the executive leadership team. Perceived by peers and staff as a leader.
Manages and directs multiple projects/program from $5M-$30M+.
2 Project Management:
Manages and directs multiple medium to large-scale projects. Translates generalized customer business goals and objectives into concrete strategy and tactical plans. Works on complex problems where analysis of situation or data requires an in-depth evaluation of various factors to achieve best results. Evaluates complex situations accurately and identifies viable solutions that create successful outcomes for the customer.
Works effectively with internal and external clients, third party vendors, and Management in accomplishing project objectives. Ensures all project methodologies (Discovery documents, charters) are followed to successfully implement projects. Resolves political, resource, budgeting, change, and legal issues affecting the program.
3. Financial Management:
Manages the Program Budget across all projects included in the program, with overall budget accountability. Works with the scheduled from the PMO to monitor spend against approved budget.
Maintains current statements of work for all contractors; tracks and approves contractor invoices (for projects under their program(s) in a timely manner.
Provides regular updates to Program Director, project sponsor and stakeholders on the status of the budget. Documents reasons for budget excess or shortfall.
4. Risk Management:
Proactively identifies risks and opportunities of both business and technical plans; identifies Risk Mitigation Strategies and Contingency Plans for all identified Risks. Maintains the Program Level issue and risk matrix log.
Comfortable with managing program teams of 10-50 (plus offshore components). Project resources will be a mix of direct reports and matrixed resources, including project managers, business analysts, technical leads, Scrum Masters, etc,
Vendor/Contractors: Able to manage contractors and external vendors based on project needs against a Contract and Statement of Work, a set of deliverables and defined payment milestones.
QUALIFICATION REQUIREMENTS:
Bachelors degree in Computer Science, Business, or Management or equivalent work experience required. 8+ years of IT and business experience in strategic planning, development, implementation, and maintenance of systems, preferably across multiple hardware and software platforms. Previous project management experience in a dynamic high-technology environment is a key to success in this position.
• Progressive broad-based information systems Project Management experience (which could include consulting) with state-of-the-art hardware and software systems is desirable; knowledge and implementation experience in new computing architectures and networked computing structures.
• Experience in managing and implementing large scale transformational projects/programs aligned to corporate strategic goals.
Preferred:
Project Management certificate (PMP) from the Project Management Institute (PMI) or attainment in process. Master's degree in Business or Technology related field. Prior Health insurance industry exposure a plus; specific experience with successful large-scale Program Management within a cross functional environment.
Abilities/Skills:
• Ability to lead dynamic, energized, and highly creative multidiscipline high-performance work teams in learning and applying new skills/techniques to respond to business needs.
• Ability to effectively adapt to rapidly changing technology and apply it to business needs.
• Considerable experience managing and delivering Business and IT centric projects using (where appropriate) leading-edge technology, and older legacy systems.
• Thorough knowledge and understanding of the company's business practices and direction, business principles, and business processes, plus familiarity with the company's products and resources.
• Solid teamwork and interpersonal skills, with the ability to communicate and persuade customers, employees, and management at all levels and thrive in a cross-functional environment.
• Excellent oral and written communications; an ability to present and discuss technical information in a way that establishes rapport, persuades others, and gains understanding by non technical audiences.
• Exceptional program management skills and project management skills, effectively arranging resources and managing multiple small to large projects in a cross-functional environment.
• Ability to analyze project needs and determine resources needed to meet objectives.
• Strong analytical, problem-solving, and conceptual skills.
• Competent in the Microsoft Suite of tools such as Powerpoint , Excel, Word, etc.
• Experience with either MS Project, CA-PPM, Primavera, or Planview
Skills:
project management, program management, risk management, road mapping, budget management, identity access management, access control, agile, implementation, stakeholder management, pmo
Additional Skills & Qualifications:
- Must have strong IT and Business skills and abilities
- Must be an excellent communicator with project teams, Directors, VPs and Executives
- Must be able to act/show accountability and ownership with project deliverables and challenge resolution ***(THIS IS VERY IMPORTANT)***
Experience Level:
Expert Level
About TEKsystems:
We're partners in transformation. We help clients activate ideas and solutions to take advantage of a new world of opportunity. We are a team of 80,000 strong, working with over 6,000 clients, including 80% of the Fortune 500, across North America, Europe and Asia. As an industry leader in Full-Stack Technology Services, Talent Services, and real-world application, we work with progressive leaders to drive change. That's the power of true partnership. TEKsystems is an Allegis Group company.
The company is an equal opportunity employer and will consider all applications without regards to race, sex, age, color, religion, national origin, veteran status, disability, sexual orientation, gender identity, genetic information or any characteristic protected by law.
Contact Information
Recruiter: Shannon Alan
Email: salan@teksystems.com