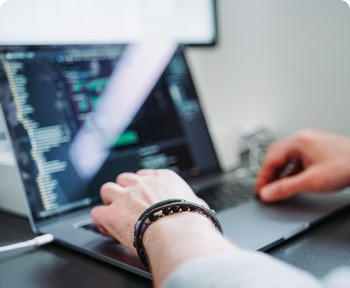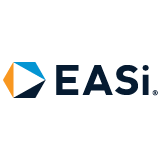 Group Manager - Manufacturing Engineering
EASi
09/08/2020
Posting ID: 7301019
Group Manager - Manufacturing (Medical Device)
Job Summary:
The Group Manager is a subject matter expert responsible for developing and managing resources and tools within EASi's centers that are related to Manufacturing. The Group Manager will develop and manage in-house teams skilled in Manufacturing Engineering, allocate resources to projects based on utilization and define technology roadmaps for future growth and expansion. This role will serve as an escalation point for technical, customer and personnel issues that may arise within their assigned competency. The Group Manager will be responsible for the quality and timeliness of the deliverable for outsourced manufacturing and will ensure compliance to established processes while executing within the Business Execution Process (BEP). The Group Manager interfaces with customers at multiple levels, including the executive level. Success in this role requires proven technical expertise combined with business acumen to deliver technical and business solutions that improve productivity and lower overall engagement costs.
Essential Functions:
Provide Technical Leadership, Subject Matter Expertise and Solutioning within assigned competency in collaboration with Business Development and Delivery Operations to develop center-based/onsite managed solutions for customers within the assigned industry segments while adhering to the Business Acquisition Process (BAP) as defined within EASi's Service Management Framework (SMF)
Manage and allocate skilled center-based resources to project teams executing center-based/onsite managed projects within the assigned competency with overall responsibility for technical solution, quality and customer satisfaction
Work with Practice Managers and Business Development to define technology roadmaps and driving investments at EASi's centers within assigned competencies
Develop and implement employee performance and development plans to meet individual development and growth, and overall program goals; includes primary responsibility for talent management including overall hiring and termination decisions
Maintain awareness for additional business opportunities and support pursuit of future business through quality results and escalation to internal stakeholders when additional business opportunities may present themselves
Executes supervisory responsibilities in accordance with the organization's policies and applicable laws.
Qualifications:
Medical Device Manufacturing experience is required
Bachelor's Degree required in Mechanical Engineering or equivalent
Proven technical capabilities in developing solutions to manufacturing engineering problems, managing deliverables/customer expectations and compliance to quality processes
Proven Subject Matter Expertise in Manufacturing Engineering (10+ years' experience)
Product development process in multiple industry verticals like including Medical Device and A&D preferred
Experience working in Manufacturing/Assembly/tooling setup/shop floors.
Understanding of complete manufacturing process from raw material to finished product in any industry verticals like A&D and Medical Device
Experience utilizing the CAD and PLM tools for design and detailing and data management (UG NX, Catia, Creo, solidworks TCe, windchill etc.)
Experience in general manufacturing processes (i.e. machining, heat treatment, finishing, Tools & fixture development)
Ability to understand latest industry trends & technologies and adapting them in the solutions
5+ of managing engineering teams including training, developing, and mentoring.
Proven written, oral, and presentation skills
Ability to conduct meetings with high-level decision makers
Ability to effectively communicate and partner across globally distributed cross-functional teams and roles in virtual environment
Ability to travel when needed, up to 30 - 40 %
Preferred:
Design & trouble shooting of pneumatic, hydraulic and electro mechanical systems experience
PLC Programming knowledge
Lean manufacturing, problem solving and corrective action processes including pareto analysis, 5 Why techniques, DOE and other manufacturing-related continuous improvement tools experience
New product launch experience
Additional Compensation:
Candidate will be eligible for annual bonus, 8x Profit-Sharing, FTE benefits, 20 days PTO
Amazing begins here. EASi is a leading global services company specializing in engineering and sciences. For more than 35 years, EASi has delivered critical services across a range of industries, including energy and utilities, transportation, heavy equipment, consumer and industrial products, medical devices, pharmaceutical and biotechnology, as well as academic and health care research. By adapting to the constantly evolving needs of our customers, we have built specialized expertise and a multidisciplinary perspective - leveraging cutting-edge technology and processes - to constantly improve and innovate. Through EASi's flexible solutions and consultative approach, customers in engineering and sciences can expect unparalleled quality, increased speed to market and collaborative customer engagement services.
Headquartered in Hanover, Maryland, EASi has 3,700 dedicated employees across North America, Europe and Asia. EASi is an Aerotek company, a leader in the recruiting and staffing industry. Aerotek is an operating company of Allegis Group® Inc., a global leader in talent solutions. To learn more about EASi, visit EASi.com.
Contact Information
Recruiter: Daniel O'Dell
Phone: (260) 459-8016
Email: dodell@easi.com