CareerCircle
Job Search & More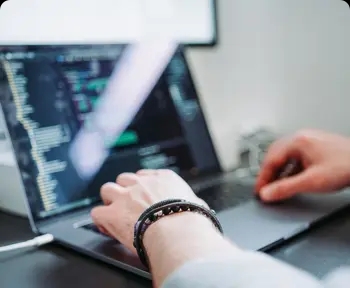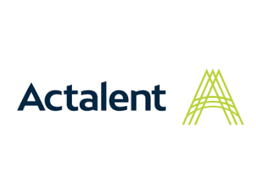 Chemical Technician
Actalent
Posted Thursday, July 13, 2023
Posting ID: JP-003901032
Description:
As a chem tech they support operations and environmental. They also run silica tests. As they become more experiences they will maintain a water treatment plants.
Plant Gadsden in Gadsden is looking for a chemistry technician to add to their Compliance and Support team at the plant
- Will be testing in the power plant (specifically the scrubbers), water treatment plant & sewage treatment plants
- Our contractors will perform technical and analytical services essential to the proper operation of a power generating plant
- 98% of this person's role will be working in the power plant, waste water and sewage treatment plants - doing testing work - will involve some paperwork (very little portion of the job)
1. Operation and maintenance of a water treatment facility in support of demineralized water production.
2. Management of boiler water chemistry to support water/steam cycle operations.
3. Operation and maintenance of wastewater treatment equipment to ensure discharge compliance.
Duties include
Water sampling and analysis for pH, conductivity, sodium, silica, and various other parameters. Calibrations and maintenance of continuous instrumentation. Management of various chemical feed systems for optimal operation. Data logging, analysis, and response to critical plant operations.
- TEST THE JD: will not consider someone without a degree or less than 12 hours of Chemistry; would prefer someone from an industrial setting- translates best into the plant environment
Skills:
Chemical, Microsoft office, water treatment, water quality, chemistry, water sampling, chemical testing
Top Skills Details:
Chemical,Microsoft office,water treatment,water quality,chemistry
Additional Skills & Qualifications:
HARD SKILLS:
2+ years of industrial lab experience. Knowledgeable about water treatment process, PH reading and monitoring, environmental testing, environmental sampling, PH chlorine, analytical instrumentation, sodium analyzers
- BS degree in Chemistry or other field of science with a minimum of 12 semester hours in Chemistry required
- Experience and competency in the use, calibration and maintenance of laboratory instrumentation/equipment
-Familiar with water analysis, PH conductivity, simple calibrations
- Knowledge of proper analytical methods and techniques
- Ability to troubleshoot mechanical systems
- Broad knowledge of analytical, inorganic, environmental and water chemistries
- Detailed knowledge of chemical treatment methods and operation of water treatment plant is preferred
- Read and understand schematic diagrams and identify plant water process problems
- Proficiency in various Microsoft applications including Word, Excel, PowerPoint and Outlook
- Values continuous learning and teamwork, will be working on a small team
- Must be able to adapt to changing work duties and to be able to work with limited supervision
- May be required to handle and unload chemicals on a weekly basis and regenerate resin (after several months)
SOFT SKILLS:
- Looking for someone who displays high initiative and good communication skills. This role requires a good deal of initiative to be successful. They will spend a lot of time working on their own. Must be willing to listen to understand - there are a lot of processes in place for this job, and Bernard is looking for someone who is willing to listen and learn from his current chem techs
- Must be flexible and reliable
PREFERRED SKILLS
- Hazmat training is a plus, familiar chemicals, safety certs are a plus - AL power top value is Safety First
Show Less
Employee Value Proposition (EVP)
Experience Level:
Intermediate Level
Contact Information
Recruiter: Zachary Meadows
Phone: (205) 968-6153
Email: zmeadows@actalentservices.com
The company is an equal opportunity employer and will consider all applications without regards to race, sex, age, color, religion, national origin, veteran status, disability, sexual orientation, gender identity, genetic information or any characteristic protected by law.