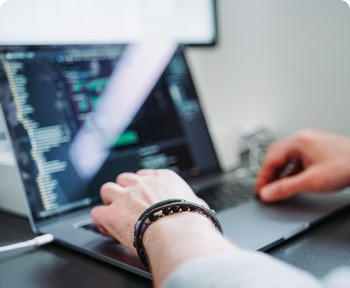 SLED Proposal Manager (West Coast)
World Wide Technology
12/13/2021
Posting ID: 5000735604706
Why WWT?
Fueled by creativity and ideation, World Wide Technology strives to accelerate our growth and nurture future innovation.  From our world class culture, to our generous benefits, to developing cutting edge technology solutions, WWT constantly works towards its mission of creating a profitable growth company that is a great place to work. We encourage our employees to embrace collaboration, get creative and think outside the box when it comes to delivering some of the most advanced technology solutions for our customers. 
At a glance, WWT was founded in 1990 in St. Louis, Missouri. We employ over 6,500 individuals and closed nearly $13 Billion in revenue. We have an inclusive culture and believe our core values are the key to company and employee success. WWT is proud to announce that it has been named on the FORTUNE "100 Best Places to Work For®" list for the ninth consecutive year!
Want to work with highly motivated individuals that come together to form a high performance team? Come join WWT today! We are looking for a Proposal Manager to join our Public Sector team.
Why should you join the Public Sector team?
As a Proposal Manager, you will be responsible for coordinating the internal and external resources necessary to produce high-quality proposals from customer released Requests for Proposals/Quotes (RFP/Q). 
Want to learn more about our Public Sector team? Check us out on our platform: https://www.wwt.com/public-sector 
What will you be doing?
The SLED Proposal Manager (West Coast) is responsible for coordinating the internal and external resources necessary to produce high-quality proposals from customer released Requests for Proposals/Quotes (RFP/Q).  This position works closely with Sales Teams and Capture Managers to identify viable opportunities and to develop sound proposal strategies, solutions, themes, and discriminators that will be woven into the proposal response. The internal resources typically include a sales manager, presales engineering, professional services, business development, legal, as well as other technical and administrative resources. The Proposal Manager works independently to develop proposal outlines, compliance matrices, proposal schedules, and provides leadership and direction to cross-functional teams assigned to work proposal efforts. The Proposal Manager ensures that the proposal response is compliant, compelling, and completed and delivered to the customer on schedule. 
RESPONSIBILITIES:
Independently manage multiple complex proposals involving the design, engineering, implementation, deployment, and sustainment of IT solutions across the SLED West C



oast market.

Communicate with customer points of contact.

Develop all proposal materials including but not limited to proposal outline, compliance matrix, proposal management plan, proposal kick-off meeting materials, storyboard and writing plans.

Establish the winning themes and assist with development of solution sets, including pricing, scheduling, technical, management, past performance, among other deliverables.

Responsible for writing persuasive executive summaries and other narratives that address the specific requirements of each RFQ/RFP.

Review proposal sections developed by members of proposal teams, providing guidance and recommendations, and editing sections as appropriate.

Coordinate color team reviews.

Review and analyze solicitation and related documents, ensuring final proposal product is compliant and delivered on schedule.

Participate in peer reviews of proposal materials developed by other proposal managers for compliance.
QUALIFICATIONS:
Required Education: Bachelor's Degree

Minimum 5+ years' proposal management experience within Public Sector is required
Familiarity with Federal Acquisition Regulations (FAR) and common Government RFP requirements
Extensive background with State, Local, and Education (SLED) and/or Federal Contracting
Microsoft Office Advanced Skills, SharePoint, Excellent communication (verbal and written).
Solid analytical and problem-solving skills, and the ability to work effectively in a team setting
Excellent organizational skills
Ability to work in fast-paced environment
Travel to our GHQ as needed.
WWT has implemented a vaccine requirement for all of its U.S. workforce. All new hires must be fully vaccinated by December 8, 2021. Appropriate religious and medical accommodations will be made.
Diversity, Equity, and Inclusion is more than a commitment at WWT – it is the foundation of what we do. Through diverse networks and pipelines, we have a clear vision: to create a Great Place to Work for All. We believe inclusion includes U. Be who U are at WWT!
The well-being of WWT employees is essential. So, when it comes to our benefits package, WWT has one of the best. We offer the following benefits to all full-time employees:
Health and Wellbeing: Health, Dental, and Vision Care, Onsite Health Centers, Employee Assistance Program, Wellness program

Financial Benefits: Competitive pay, Profit Sharing, 401k Plan with Company Matching, Life and Disability Insurance, Tuition Reimbursement

Paid Time Off: PTO & Holidays, Parental Leave, Sick Leave, Military Leave, Bereavement

Additional Perks: Nursing Mothers Benefits, Voluntary Legal, Pet Insurance, Employee Discount Program
World Wide Technology, Inc. offers excellent benefits and competitive compensation. Visit our company web page at www.wwt.com for more information.
Equal Opportunity Employer Minorities/Women/Veterans/Differently abled
Job Number: #21-0968
Posting Locations:
Los Angeles, California
Austin, Texas
Sacramento, California
San Diego, California
Internal Revenue, Tennessee
Dallas, Texas
Houston, Texas
Seattle, Washington
Contact Information
Recruiter: Jean Chambers
Phone: (410) 579-3072
Email: jchambers@careercircle.com