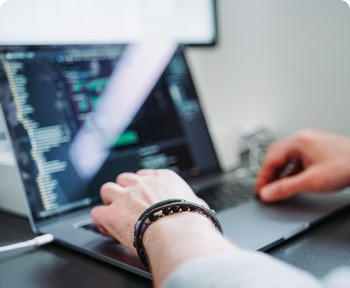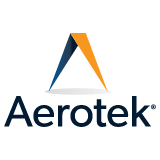 UX/UI Designer
Aerotek
06/26/2021
Posting ID: JP-002180493
Description:
As a UX/UI Designer, you will take a critical role in managing the development of next generation augmented reality systems. You will become part of a team exploring new concepts through design and fast iterative prototyping. You will work on the applications and system services that define the overall experience of our platforms; ultimately impacting the way our customers use our products.
Responsibilities:
· Interaction design. From pen and paper sketches to crisp high fidelity mockups, and from workflow architectures to the smallest micro-interactions, you'll construct intuitive workflows that handle complexity and serve your end user. You will design end-to-end flows and visuals and individually contribute to the product and feature set
· Envision and visually communicate compelling user scenarios and narratives.
· Design compelling 3D interactions and experiences for AR/VR driven by user scenarios and use cases.
· User research. You'll pair qualitative methods (e.g. scripted usability tests and contextual inquiry) with quantitative information, like product and usage metrics. You'll drive the need-finding and validation processes for your work by getting onsite and conducting both generative and evaluative user research.
· Rapid prototyping. You'll quickly make ideas real in order to evaluate and test them. Depending on the situation, this might involve pen and paper, Sketch and Principle, or front-end development in partnership with an engineer.
· Partnering with engineers. Through mockups, prototypes, and written documents you'll share your designs and ideas with relevant partners, seek critical feedback, and push the product forward. You'll work closely with engineers to ground your designs in technical feasibility. You'll work with PMs and business partners to prioritize and tie your work to user outcomes.
· Awareness of how software interfaces are built. You don't need to be an expert—just fluent enough to collaborate with engineers, and know what's possible with XR technologies.
· Synthesis & Ideation. You'll take the signal you gather on user and business problems and distill it into impactful problems against which to align the team. You'll drive collaborative, broad generation of ideas to define the solutions space, by synthesizing insights in a compelling, creative, and actionable way that cuts to the chase of the underlying user issues.
· Develop UX metrics to ensure quality and benchmarking of future AR/VR products. Share best practices & new techniques with the broader UX Research team
Skills:
Ux design
Top Skills Details:
Ux design
Additional Skills & Qualifications:
5+ years of experience in shipping software products.
Knowledge of qualitative and quantitative methods for user research, including A/B testing frameworks.
Design tooling proficiency. Proven ability to execute on interaction and visual design using industry-standard design tools.
Familiarity with XR technologies. A deep enough understanding about XR UX to consider capabilities and limitations, collaborate with engineers, and ultimately produce realistic designs. Experience with some of the following mockup and prototyping tools such as XD.
A strong interest in the latest trends in design and technology with a focus on the future of computing and experience platforms.
Ability to think, design and apply UX/UI in real-world spatial environments.
Preferred/Extra Skills
Master in Cognitive Science, Human Computer Interaction, Psychology, or Social Science.
6 or more years of experience with quantitative research or qualitative research.
6 or more years of conducting product UX research.
Practical experience with Agile methodologies.
Experience thinking about product strategy and vision (not just 'how it should look' but 'what we should build and why).
Experience shipping augmented reality / virtual reality products.
Experience with 3D software (e.g. C4D, Houdini, Maya, 3ds Max, Blender, Unreal).
Familiarity with emerging technologies such as physical computing, haptics, wearables, or machine learning techniques.
Fluent in designing for a broad spectrum of interactive mediums, from mobile to physical environments to immersive digital environments.
Experience in experimental design and familiarity with statistical software packages (SPSS, R, etc.).
Ability to obtain government clearance.
Experience Level:
Expert Level
Contact Information
Recruiter: Molly Serhan
Phone: +13108009043
Email: mserhan@actalentservices.com