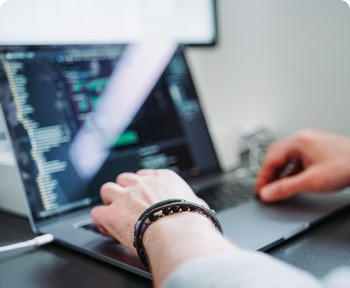 Consulting Systems Engineer - Media & Entertainment
World Wide Technology
12/13/2021
Posting ID: 5000791168406
Why WWT?
Fueled by creativity and ideation, World Wide Technology strives to accelerate our growth and nurture future innovation. From our world class culture, to our generous benefits, to developing cutting edge technology solutions, WWT constantly works towards its mission of creating a profitable growth company that is a great place to work. We encourage our employees to embrace collaboration, get creative and think outside the box when it comes to delivering some of the most advanced technology solutions for our customers.
At a glance, WWT was founded in 1990 in St. Louis, Missouri. We employ over 7,000 individuals and closed nearly $13 Billion in revenue. We have an inclusive culture and believe our core values are the key to company and employee success. WWT is proud to announce that it has been named on the FORTUNE "100 Best Places to Work For®" list for the tenth consecutive year!
Want to work with highly motivated individuals that come together to form high performance team? Come join WWT today! We are looking for a Consulting Systems Engineer to join our Global Service Providers team.
Why should you join Global Service Provider?
As a Consulting Systems Engineer (CSE), you will be partnering with Client Executives to provide the technical Pre-Sales work for our Fortune 500 customers across all verticals. No two days will be the same as our broad offerings include Infrastructure Modernization, Multicloud Architecture, Security Transformation and Digital Strategy among others. With our Advanced Technology Center (https://www.wwt.com/atc) at your fingertips for briefings, training, workshops, demos and POC's you'll be delivering best in class results for your customers.
What will you be doing?
The Consulting Systems Engineer (CSE) role will bring technical Pre-Sales experience to our customers within the local market. Day to day responsibilities will include participation in customer sales meetings, presentations, white board sessions and custom technical design work. The CSE will team with local Client Managers to build customer relationships, partner with multiple OEM's and take part in technical training to provide continued value to the customers. Technical expertise expansion is highly encouraged as you look to learn about new areas of interest and be on the forefront of cutting-edge technologies. This position will require the ability to travel up to 40%.
Responsibilities:
Act as a consultant to the customer on all aspects of networking, video processing, broadcast media production, distribution technology and the amusement parks

Work with various media Ecosystem partners to assemble the complete solution

Collaborate with WWT resources to achieve the customer's desired business objectives in other technology areas

Create high-level and low-level designs of complex network and video systems

Create LOE (Level of Effort) documents for service engagements

Create RBI (Rack Build Instructions) documents for projects running through the WWT ITC (Integration Technology Center)

Engage with customers by building relationships with key stakeholders

Proactively educate customers on evolving technology trends and WWT capabilities

Assist customer with technology evaluations and proof of concepts in the WWT ATC (Advanced Technology Center)

Develop customer requirements documents including statements of work and bills of materials

Lead outcome-focused customer meetings on-site and in WWT's executive briefing center
Qualifications:
5+ years of network design including Network, Security, Wireless and Cloud technologies

5+ years of broadcast technology preferred to include the following solution areas desired: Broadcast video production, video workflow processing, video distribution and delivery, encoding, transcoding, packaging, encapsulation, multiplexer, virtual video processing, video security, on-demand and over-the-top services and cloud DVR architectures with optimally experience with various video production vendors such as Grass Valley, EVS, Evertz, Lawo etc.

Self-motivated and effective time management skills required

Excellent oral and written communication skills, product demonstration skills, customer service skills, and presentation skills are required

CCIE and/or other equivalent Manufacturer certifications are preferred

Ability to travel up to 40%
Want to learn more about Global Service Providers? Check out the Solutions and Services we provide on the platform: https://wwt.com
The well-being of WWT employees is essential. So, when it comes to our benefits package, WWT has one of the best. We offer the following benefits to all full-time employees:
Health and Wellbeing: Heath, Dental, and Vision Care, Onsite Health Centers, Employee Assistance Program, Wellness program

Financial Benefits: Competitive pay, Profit Sharing, 401k Plan with Company Matching, Life and Disability Insurance, Tuition Reimbursement

Paid Time Off: PTO & Holidays, Parental Leave, Sick Leave, Military Leave, Bereavement

Additional Perks: Nursing Mothers Benefits, Voluntary Legal, Pet Insurance, Employee Discount Program
WWT has implemented a vaccine requirement for all of its U.S. workforce. All new hires must be fully vaccinated by December 8, 2021. Appropriate religious and medical accommodations will be made.
Diversity, Equity, and Inclusion is more than a commitment at WWT -- it is the foundation of what we do. Through diverse networks and pipelines, we have a clear vision: to create a Great Place to Work for All. We believe inclusion includes U. Be who U are at WWT!
Equal Opportunity Employer Minorities/Women/Veterans/Differently Abled
Job Number: #21-1897
Posting Locations:
Orlando, Florida
Tampa, Florida
Contact Information
Recruiter: Jean Chambers
Phone: (410) 579-3072
Email: jchambers@careercircle.com