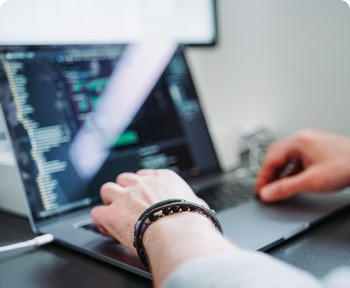 Project Engineer - ATT - 1st shift - NAIC4
World Wide Technology
02/14/2022
Posting ID: 5000823368606
Project Engineer
Why WWT?
Fueled by creativity and ideation, World Wide Technology strives to accelerate our growth and nurture future innovation. From our world class culture to our generous benefits, to developing cutting edge technology solutions, WWT constantly works towards its mission of creating a profitable growth company that is a great place to work. We encourage our employees to embrace collaboration, get creative and think outside the box when it comes to delivering some of the most advanced technology solutions for our customers.
Founded in 1990 in St. Louis, Missouri, WWT is a global systems integrator and supply chain solutions provider that employs over 7,600 people and operates more than 3.4 million square feet of state-of-the-art warehousing, distribution, and lab integration space strategically located throughout the U.S. We have an inclusive culture and believe our core values are the key to company and employee success. WWT is proud to announce that it has been named on the FORTUNE "100 Best Places to Work For®" list for the past ten years.
Want to work with highly motivated individuals that come together to form high performance team? Come join WWT today! We are looking for a Project Engineer join our team!
Why should you join the AT&T Lab team?
Our partnership allows AT&T to do what they do best by engineering and architecting the solution, while WWT provides the hands-on assembling and distribution of the integrated solution. Our Lab team provides top of the line support with the production and deployment of the Walk in Cabinets (WIC), Walk Up Cabinets (WUC), Integration Services, Platforms, FLX21 group, and assisting on handheld devices as well as recertification of smaller components, functional items, and radios.
Job Summary:
Perform production level logical configurations. Follow detailed work instructions provide by Engineering teams. Communicate with multiple members of the project team within and NAIC facilities.
Responsibilities:
Gather all POC requirements and specifications and translate needed requirements into build instructions, as-built documentation, and integration workbooks to be utilized in a production environment

Execute successful integration for technology solutions per specifications and/or configuration instructions utilizing both industry and WWT best practices.

Drive the project's progress, from kick-off to final approval.

Assist internal teams to gauge the technical level of effort for projects within the integration centers.

Configuration of multiple vendor networking, wireless, and collaboration devices.

Configuration of core network storage and server technologies.

Develop project timelines regarding the technical execution of the solution within the Integration Centers (IC).

Provide technical guidance, knowledge transfers and mentorship to peers.

Communicate project status to both internal and external stakeholders on a continuous basis.

Attend all required Program/project meetings with internal/external Customers

Provide project duration regarding build time along with the technical execution of the solution within the IC.

Setup project kickoff and peer review meetings with project team prior to start of build. Provide training and knowledge transfers to project team.

Confirm BOM accuracy as needed for design, perform quality checks at each stage of build duration for documentation needs.
Qualifications:
College degree (or equivalent experience) with a moderate amount of progressive experience in field of expertise, or advanced degree with limited experience

Resolves issues by diagnosing problems, determining possible resolutions and implementing effective solutions.

Demonstrates the discipline of planning, organizing and managing resources and activities to achieve specified outcomes within a clearly defined timeframe and standards.

Identifies documentation needs and develops technical reference documentation in accordance with standards and styles.

Communicates with clarity and precision, presenting complex information in a concise format that is audience appropriate.

Serves in a "player coach" role by managing, reviewing and conducting the day-to-day work in a specific technical domain area; applies domain knowledge to develop solutions to problems.

Leverages technical knowledge of products to meet customer needs and understands market segments as well as market data trends.

Demonstrates a concern for accuracy and thoroughness so that sufficiently detailed information is logged correctly.
**WWT has a vaccine requirement for all of its U.S. workforce. All new hires must be fully vaccinated before starting at WWT. Appropriate religious and medical accommodations will be made and can be discussed in the pre-hire process.**
World Wide Technology, Inc. offers excellent benefits and competitive compensation. Visit our company web page at www.wwt.com for more information.
Diversity, Equity, and Inclusion is more than a commitment at WWT -- it is the foundation of what we do. Through diverse networks and pipelines, we have a clear vision: to create a Great Place to Work for All. We believe inclusion includes U. Be who U are at WWT!
Equal Opportunity Employer Minorities/Women/Veterans/Differently Abled.
Job Number: #22-0366
Posting Locations:
Edwardsville, Illinois
Contact Information
Recruiter: Jean Chambers
Phone: (410) 579-3072
Email: jchambers@careercircle.com