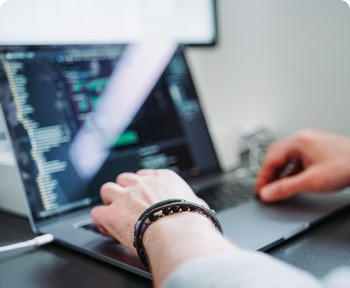 Senior Manager - Supply Chain Training
World Wide Technology
01/26/2022
Posting ID: 5000817376406
Senior Manager -- Supply Chain Training
Why WWT?
Fueled by creativity and ideation, World Wide Technology strives to accelerate our growth and nurture future innovation. From our world class culture, to our generous benefits, to developing cutting edge technology solutions, WWT constantly works towards its mission of creating a profitable growth company that is a great place to work. We encourage our employees to embrace collaboration, get creative and think outside the box when it comes to delivering some of the most advanced technology solutions for our customers.
Founded in 1990 in St. Louis, Missouri, WWT is a global systems integrator and supply chain solutions provider that employs over 7,700 people and operates more than 3.4 million square feet of state-of-the-art warehousing, distribution, and lab integration space strategically located throughout the U.S. We have an inclusive culture and believe our core values are the key to company and employee success. WWT is proud to announce that it has been named on the FORTUNE "100 Best Places to Work For®" list for the past nine years.
Want to work with highly motivated individuals that come together to form high performance team? Come join WWT today! We are looking for a Training Specialist.
Job Summary:
The Senior Manager, Supply Chain Training oversees multiple distinct functions within the organization: Powered Industrial Truck (PIT) training team supporting on-the-job warehouse equipment training, instructional designers, specialists, and coordinators supporting Embark, content and facilitation, Integration Center, Logistics, and Global Order Operations Advance programs. The Senior Manager provides strategic and tactical Supply Chain Training guidance to all departments within WWT.
The role also coaches and mentors' supervisors and employees, conducts reviews, and prioritizes work based on company goals and department goals. The position reports to the Director, Business Process Management and is based in Edwardsville, IL.
Job Responsibilities:
Consults with business areas to identify Training needs.

Defines and leads learning initiatives that impact all employees within WWT's Supply Chain.

Manages the development and delivery of learning programs across the supply chain, including but not limited to: Embark, IC Advance, Logistics Advance, and Global Order Operations Advance.

Drives ongoing evolution of learning and development by staying current with new and emerging techniques and best practices within the learning industry.

Evaluates learning program effectiveness and uses data to inform decision-making.

Serves as the primary point of contact for business areas for Supply Chain Training.

Prioritizes work based on risk and assesses return on investment.

Meets with leaders in the business to broaden understanding of learning team capabilities and availability.

Makes difficult decisions based on company objectives and culture.

Conducts difficult conversations as needed.

Effectively delegates work within the teams.

Assists team members in their professional development goals.
QUALIFICATIONS:
Bachelor's degree required, preferably within Supply Chain, Engineering or Technology discipline.

A minimum of 8 years' experience working with the development and implementation of learning programs.

A minimum of 5 years' experience managing teams.

Experience building internal communications plans for company initiatives.

Thorough understanding of contemporary instructional design and development.

Experience tracking and documenting learning activities through a learning management system.

Demonstrable success in measuring learning programs.
WWT has a vaccine requirement for all of its U.S. workforce. All new hires must be fully vaccinated before starting at WWT. Appropriate religious and medical accommodations will be made and can be discussed in the pre-hire process.
World Wide Technology, Inc. offers excellent benefits and competitive compensation. Visit our company web page at www.wwt.com for more information.

Diversity, Equity, and Inclusion is more than a commitment at WWT -- it is the foundation of what we do. Through diverse networks and pipelines, we have a clear vision: to create a Great Place to Work for All. We believe inclusion includes U. Be who U are at WWT!
Equal Opportunity Employer Minorities/Women/Veterans/Differently Abled.
Job Number: #22-0179
Posting Locations:
Edwardsville, Illinois
Contact Information
Recruiter: Jean Chambers
Phone: (410) 579-3072
Email: jchambers@careercircle.com