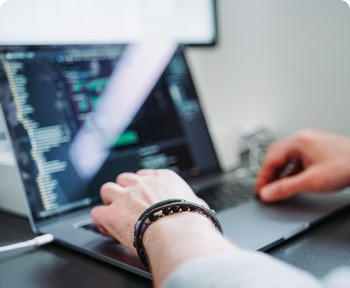 Production Supervisor (AT&T) - 3rd Shift - NAIC4
World Wide Technology
01/28/2022
Posting ID: 5000818329506
Production Supervisor -- 3rd Shift -- NAIC4
Why WWT?
Fueled by creativity and ideation, World Wide Technology strives to accelerate our growth and nurture future innovation. From our world class culture, to our generous benefits, to developing cutting edge technology solutions, WWT constantly works towards its mission of creating a profitable growth company that is a great place to work. We encourage our employees to embrace collaboration, get creative and think outside the box when it comes to delivering some of the most advanced technology solutions for our customers.
Founded in 1990 in St. Louis, Missouri, WWT is a global systems integrator and supply chain solutions provider that employs over 7,500 people and operates more than 3.4 million square feet of state-of-the-art warehousing, distribution, and lab integration space strategically located throughout the U.S. We have an inclusive culture and believe our core values are the key to company and employee success. WWT is proud to announce that it has been named on the FORTUNE "100 Best Places to Work For®" list for the past ten years.
Want to work with highly motivated individuals that come together to form high performance team? Come join WWT today! We are looking for a Lab Supervisor to join our team.
Why should you join the AT&T Lab team?
Our partnership allows AT&T to do what they do best by engineering and architecting the solution, while WWT provides the hands-on assembling and distribution of the integrated solution. Our Lab team provides top of the line support with the production and deployment of the Walk in Cabinets (WIC), Walk Up Cabinets (WUC), Integration Services, Platforms, FLX21 group, and assisting on handheld devices.
RESPONSIBILITIES:
Monitor and meet daily, weekly, and monthly goals.

Maintain compliance with Safety, ISO and TL9000 requirements.

Ensure proper documentation is current and in use.

Ensure quality records are maintained and lab certified product is quality compliant.

Effectively collaborate with Program Managers, Material Operations and Logistics to support established business.

Ensure appropriate warehouse cleanliness and organization

Pro-actively seek continuous improvements within the operation.

Provide quality customer service

Control costs through productivity of personnel and efficient utilization of lab area and purchases.

Scale labor and meet production demands through effective scheduling and assignment of employees.

Responsible for continuous employee development of direct team.

Complete annual employee assessments to include individual development plans, short term goals and long-term goals.

Ensures that the operational staff is qualified and adequately trained.
QUALIFICATIONS:
Associates degree required with two to five years supply chain experience and / or prior telecommunication experience.

Previous supervisory experience is strongly preferred.

Experience and technical understanding with vendor GSM / UMTS / LTE equipment like Ericsson, Nokia, Lucent, and Nortel is desired.

Strong working knowledge of Microsoft Office applications.

Strong leadership, administrative, and communication skills.

Solid problem-solving skills and ability to perform performance analysis and multi-task.

Knowledge of ESD and general warehouse safety standards

Ability to lift 50 pounds
**WWT has a vaccine requirement for all of its U.S. workforce. All new hires must be fully vaccinated before starting at WWT. Appropriate religious and medical accommodations will be made and can be discussed in the pre-hire process.**
World Wide Technology, Inc. offers excellent benefits and competitive compensation. Visit our company web page at www.wwt.com for more information.
Diversity, Equity, and Inclusion is more than a commitment at WWT -- it is the foundation of what we do. Through diverse networks and pipelines, we have a clear vision: to create a Great Place to Work for All. We believe inclusion includes U. Be who U are at WWT!
Equal Opportunity Employer Minorities/Women/Veterans/Differently Abled.
Job Number: #22-0208
Posting Locations:
Edwardsville, Illinois
Contact Information
Recruiter: Jean Chambers
Phone: (410) 579-3072
Email: jchambers@careercircle.com