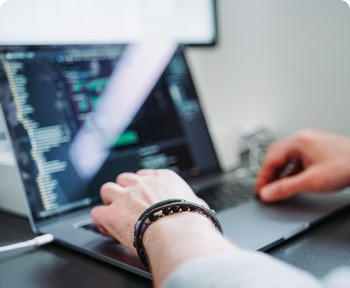 Senior (Production) Operations Manager
World Wide Technology
08/05/2021
Posting ID: 5000753254806
Senior (Production) Operations Manager
Why WWT?
Fueled by creativity and ideation, World Wide Technology strives to accelerate our growth and nurture future innovation. From our world class culture, to our generous benefits, to developing cutting edge technology solutions, WWT constantly works towards its mission of creating a profitable growth company that is a great place to work. We encourage our employees to embrace collaboration, get creative and think outside the box when it comes to delivering some of the most advanced technology solutions for our customers.
Founded in 1990 in St. Louis, Missouri, WWT is a global systems integrator and supply chain solutions provider that employs over 7,000 people and operates more than 3.4 million square feet of state-of-the-art warehousing, distribution, and lab integration space strategically located throughout the U.S. We have an inclusive culture and believe our core values are the key to company and employee success. WWT is proud to announce that it has been named on the FORTUNE "100 Best Places to Work For®" list for the past ten years.
Want to work with highly motivated individuals that come together to form high performance team? Come join WWT today! We are looking for a Senior (Production) Operations Manager.
Why should you join the AT&T Lab team?
Our partnership allows AT&T to do what they do best by engineering and architecting the solution, while WWT provides the hands-on assembling and distribution of the integrated solution. Our Lab team provides top of the line support with the production and deployment of the Walk in Cabinets (WIC), Walk Up Cabinets (WUC), Integration Services, Platforms, FLX21 group, and assisting on handheld devices. They also assist with test, repair, and refurbishment of cell site equipment to support our telecommunications customers.
RESPONSIBILITIES:
Promote World Wide Technology Core Values and Corporate Goals

Develop technical leaders and approximately 70 resources responsible for:

Gather all requirements and specifications from customers and OEM's and translate needed requirements into build instructions, as built documentation, and integration workbooks to be utilized in a production environment

Execute successful integration for technology solutions per specifications and/or configuration instructions utilizing both industry and WWT best practices.

Delivering Operational Excellence through:

Strong continuous improvement initiatives

Effective processes, improved workflow design, and Lean initiatives

KPI management and improvements

Develop and maintain the ongoing collaborative relationship with the Sales Engineering, Material Operations, Logistics, Professional Services, Program Management teams.

Drive standardization across all programs and across our global integration operations

Drive consistent product quality through the following:

Standardized manufacturing processes including workmanship and quality standards.

A rigorous approach to process discipline, trend analysis and root cause corrective action

In-process and final quality inspection

Play a lead role in conjunction with IT and other operations leaders to establish our integration systems roadmap. This includes developing and implementing industry leading information systems for shop control management, production planning, and workflow optimization among others.

Develop current and future leaders in the principles of Strategic Planning, Financial Operations Management, Lean Operations and Servant Leadership
QUALIFICATIONS:
Minimum of 3-5 years' prior experience managing engineering teams, or technical staff in an operations capacity.

Bachelor's degree in technology and minimum of 10 years' experience in information technology field with at least 2 years specializing in configuring and supporting the integration of enterprise network and storage solutions or equivalent experience.

Familiarity with design fundamentals, and initial setup and configuration tasks associated with the build-out of cell towers, cell sites, and telecommunication sites.

Proficiency in providing customer service to include leading senior level customer interaction

Expert level capability in KPI development and attainment

Proficiency in understanding and managing financial budgets

Experience or knowledge of supply chain, warehouse, logistics, and materials management

Experience managing multiple concurrent projects

Experience in Lean/Six Sigma manufacturing operations

Excellent leadership, communication, and administrative skills

High level of problem-resolution ability and visionary management skills

Proficient in the use of Office Tools
World Wide Technology, Inc. offers excellent benefits and competitive compensation. Visit our company web page at www.wwt.com for more information.
WWT has implemented a vaccine requirement for all of its U.S. workforce. All new hires must be fully vaccinated by December 8, 2021. Appropriate religious and medical accommodations will be made.
Diversity, Equity, and Inclusion is more than a commitment at WWT -- it is the foundation of what we do. Through diverse networks and pipelines, we have a clear vision: to create a Great Place to Work for All. We believe inclusion includes U. Be who U are at WWT!
Equal Opportunity Employer Minorities/Women/Veterans/Differently Abled.
Job Number: #21-1307
Posting Locations:
Edwardsville, Illinois
Contact Information
Recruiter: Jean Chambers
Phone: (410) 579-3072
Email: jchambers@careercircle.com