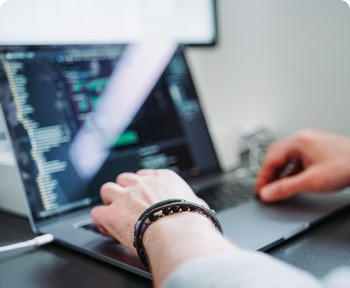 Sr. Demand Planner
World Wide Technology
02/22/2022
Posting ID: 5000825773006
Sr. Demand Planner
Why WWT?
Fueled by creativity and ideation, World Wide Technology strives to accelerate our growth and nurture future innovation. From our world class culture to our generous benefits, to developing cutting edge technology solutions, WWT constantly works towards its mission of creating a profitable growth company that is a great place to work. We encourage our employees to embrace collaboration, get creative and think outside the box when it comes to delivering some of the most advanced technology solutions for our customers.
Founded in 1990 in St. Louis, Missouri, WWT is a global systems integrator and supply chain solutions provider that employs over 7,600 people and operates more than 3.4 million square feet of state-of-the-art warehousing, distribution, and lab integration space strategically located throughout the U.S. We have an inclusive culture and believe our core values are the key to company and employee success. WWT is proud to announce that it has been named on the FORTUNE "100 Best Places to Work For®" list for the past ten years.
Want to work with highly motivated individuals that come together to form high performance team? Come join WWT today! We are looking for a Sr. Demand Planner to join our team!
Job Summary
A Senior Demand Planner is responsible for spearheading forecasting activities associated with complex or strategic regions. Reporting to a leader within Planning, an individual will create and maintain forecast models, incorporating business intelligence and forecast information gathered from program management, sales, and other sources while analyzing trends to assist in operational decisions. This individual also applies a continuous improvement mindset to make recommendations on process and/or system enhancements.
Responsibilities
Responsibilities of this job consist of transactional, analytical, and strategic work to support WWT's Demand Planning function, including but not limited to the following:
Analyzes forecast data, develops, and maintains demand plan for highly complex and strategic regions.

Coaches others to draw reasonable forecasting conclusions based on past and present data and interpretation of the impact of prevailing trends.

Coaches others on how to utilize resources to maximize performance; modifies reports and tools to improve operational efficiency.

Forecasts the probable demand for the organization's products by considering historical data and prevailing trends.

Aids in translating demand forecasts into plans for production, inventory, distribution, and buying.

Support solutions to improve demand forecast accuracy.

Takes a self-driven approach to solving problems and improving WWT's demand management processes.

Deep system and planning knowledge.

Coordinate cross-functional research activities to reconcile significant variances and refine the forecast model to reflect updated sales assumptions.

Work closely with cross-functional teams to understand demand forecast drivers.

Provide input to the Supply Planning organization in developing inventory strategies.

Provide input on long term capacity needs.

Manages demand regions that require advanced planning skills.

Collaborate across all planning phases to drive HPT.
Qualifications
Bachelor's degree required, preferably in business or supply chain related field

APICS Certification preferred

Minimum of 3 years of supply chain related experience, preferably in a complex manufacturing environment

Demonstrated ability to work independently on routine assignments

Ability to demonstrate a work ethic consistent with WWT's Core Values
Working conditions
This position is required to work in a fast-paced environment with a focus on doing whatever it takes to get the job done and deliver customer delight. The nature of the role requires an ability to deliver high quality, thorough and accurate work on deadlines through successful navigation of shifting customer requirements and competing organizational demands. Standard business hours are generally observed, with work from home schedules and flexibility on start/end times, and there may also be opportunities for overtime and periodic domestic/international travel (up to 10%). This role will be expected to work in an open-office environment with desk sharing/hoteling practices. Travel between our Maryland Heights, MO and Edwardsville, IL locations is common.
**WWT has a vaccine requirement for all of its U.S. workforce. All new hires must be fully vaccinated before starting at WWT. Appropriate religious and medical accommodations will be made and can be discussed in the pre-hire process.**
World Wide Technology, Inc. offers excellent benefits and competitive compensation. Visit our company web page at www.wwt.com for more information.
Diversity, Equity, and Inclusion is more than a commitment at WWT -- it is the foundation of what we do. Through diverse networks and pipelines, we have a clear vision: to create a Great Place to Work for All. We believe inclusion includes U. Be who U are at WWT!
Equal Opportunity Employer Minorities/Women/Veterans/Differently Abled.
Job Number: #22-0424
Posting Locations:
Edwardsville, Illinois
Contact Information
Recruiter: Jean Chambers
Phone: (410) 579-3072
Email: jchambers@careercircle.com