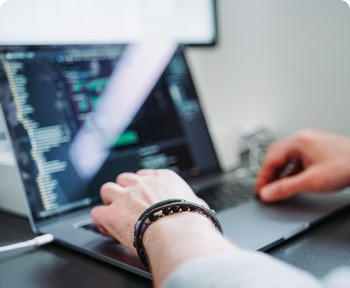 Production Supervisor - Integration - AWS Shift - NAIC1
World Wide Technology
02/22/2022
Posting ID: 5000825639306
Production Supervisor
Why WWT?
Fueled by creativity and ideation, World Wide Technology strives to accelerate our growth and nurture future innovation. From our world class culture to our generous benefits, to developing cutting edge technology solutions, WWT constantly works towards its mission of creating a profitable growth company that is a great place to work. We encourage our employees to embrace collaboration, get creative and think outside the box when it comes to delivering some of the most advanced technology solutions for our customers.
Founded in 1990 in St. Louis, Missouri, WWT is a global systems integrator and supply chain solutions provider that employs over 7,600 people and operates more than 3.4 million square feet of state-of-the-art warehousing, distribution, and lab integration space strategically located throughout the U.S. We have an inclusive culture and believe our core values are the key to company and employee success. WWT is proud to announce that it has been named on the FORTUNE "100 Best Places to Work For®" list for the past ten years.
Want to work with highly motivated individuals that come together to form high performance team? Come join WWT today! We are looking for a Production Supervisor to join our team!
AWS Shift: Saturday, Sunday, Monday 6:00am - 6:45pm
Why should you join the AT&T Lab team?
Our partnership allows AT&T to do what they do best by engineering and architecting the solution, while WWT provides the hands-on assembling and distribution of the integrated solution. Our Lab team provides top of the line support with the production and deployment of the Walk in Cabinets (WIC), Walk Up Cabinets (WUC), Integration Services, Platforms, FLX21 group, and assisting on handheld devices as well as recertification of smaller components, functional items, and radios.
Job Summary:
Production Supervisors are responsible for directly overseeing a team of associates and/or technicians. They are accountable for meeting customer demands of value services. Responsibilities include leading, developing, providing training/direction, coaching and assessing team members, scheduling resources to meet deadlines, and monitoring work quality.
RESPONSIBILITIES:
Monitor and meet daily, weekly, and monthly production and budgetary goals.

Identify and deploy the technical skill sets, resource levels and systems to deliver projects, including the engagement of external resources as required.

Scale labor and meet production demands through effective scheduling and assignment of employees.

Ensure achievement of production throughput against stated capacity targets.

Ensure that team members follow defined manufacturing procedures and comply with quality requirements.

Ensure that the operational staff is qualified and adequately trained.

Make business decisions around headcount, expenses, and overtime in order to perform appropriate cost scaling.

Complete employee assessments to include individual development plans, short-term goals, and long-term goals.

Research customer impacting issues at a level to be able to provide root cause and corrective action.

Work with support functions to fully define the processes/procedures/controls relevant to team activities.

Provide support and input to continuous improvement activities within the team.

Effectively collaborate with cross functional teams to escalate issue resolution, share production status, and other

instances as required by the business and daily goals.

Facilitate a fair and effective hiring process as required.
QUALIFICATIONS:
Bachelor's Degree or equivalent experience.

Listens to others, confirming understanding of the content and recognizing non-verbal cues and underlying messages.

Demonstrates a concern for accuracy and thoroughness so that sufficiently detailed information is logged correctly.

Demonstrates knowledge of the processes for ordering, shipping, and warehousing materials to support production and satisfy demand.

Continuously seeks new ways of working to make processes run smoother and faster.

Understands and assembles products according to technical documentation requirements and is able to ensure quality and functional standards are met.

Actively controls and structures use of time to most effectively accomplish work, projects and goals.

Resolves issues by diagnosing problems, determining possible resolutions and implementing effective solutions.
**WWT has a vaccine requirement for all of its U.S. workforce. All new hires must be fully vaccinated before starting at WWT. Appropriate religious and medical accommodations will be made and can be discussed in the pre-hire process.**
World Wide Technology, Inc. offers excellent benefits and competitive compensation. Visit our company web page at www.wwt.com for more information.
Diversity, Equity, and Inclusion is more than a commitment at WWT -- it is the foundation of what we do. Through diverse networks and pipelines, we have a clear vision: to create a Great Place to Work for All. We believe inclusion includes U. Be who U are at WWT!
Equal Opportunity Employer Minorities/Women/Veterans/Differently Abled.
Job Number: #22-0418
Posting Locations:
Edwardsville, Illinois
Contact Information
Recruiter: Jean Chambers
Phone: (410) 579-3072
Email: jchambers@careercircle.com