CareerCircle
Job Search & More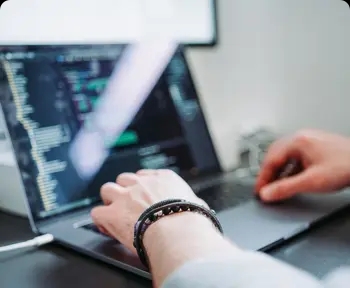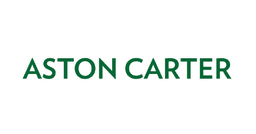 Provider Certification Claims Processor (REMOTE)
Aston Carter
Posted Friday, June 30, 2023
Posting ID: JP-003876836
Description:
Aston Carter is hiring Claims Processors for the Provider Certification team for a contract that is supporting Humana Tricare.
Day to day-
These provider certification claims processors will be responsible for coding a claim (making the corrections necessary) to the correct provider record to clear the edit!
Claims come into their systems.
The provider certification team is the first set of edits that will hit our system
If the claims is 100% correct and everything matches, meaning the provider information is all correct, it will be a clean process and automatically process.
If it does process clean, the claim will kick out an edit
All edits that come in for provider are specific to provider information and that is what this team will handle
Examples of provider edits are - address might not match, name may be incorrect, NPI may not be attached. Usually something wrong with the provider information which is not allowing the claim to process cleanly. There is alot of research involved. Looking up taxonomy codes, NPI numbers, etc.
Unlike before, they won't be doing as much provider certification or written correspondence. They may have to certify a record in conjunction with claims processing, but that would be the extent of any certification. Their primary responsibility will be coding a claim to the right provider record to clear the edit. They will be trained on approximately six edits for which they will focus. 
Only trained on 6 of their most common edits!
Like - Updating an NPI, Updating an address, Coding the claim to the correct provider record
NO WRITTEN CORRESPONDENCE
NO CALLS
They need to be comfortable working in a fast paced environment and going back and forth between systems. They may get a claim that comes through that needs them to fully certify a provider who was a NP and now is a DO. They need to do that entire process and then go back to the claim and push it through once the provider is certified.
THIS IS A HIGH VOLUME PRODUCTION ENVIRONMENT.
Systems they work in-
Claims system - COBALT
MAINFRAME - it is very outdated, black screen green works
Systems - utilizing excel spread sheets
Utilizing Microsoft office
ONBASE - which is there document repository
Provider info is in onbase
Microsoft teams
Team chats with their leads or other peers
OLY work instructions in their intranet
Skills:
Claims processing, Health insurance, taxonomy, Medicare
Top Skills Details:
Claims processing, Health insurance
Additional Skills & Qualifications:
Claims processing experience and provider experience
Understand how providers submit their bills
Codes that they might utilize
Difference between billing address and physical address
1 year of claims experience
Ability to research on their own to figure a process out - examples: they have training manuals that outline how to handle specific claims and they except their claims reps to research this to try and figure it out on their own
Strong computer skills - both data entry and navigation
Ideally candidates with claims processing experience / or medical billing/coding certification
Understanding of provider certification
Do they know what NPI is?
UNDERSTANDING PROVIDER TYPES - NP vs RN vs DO
Understanding that taxonomy code
Institutional vs noninstitutionalized providers
Strong understanding of MEDICARE
A lot of the work that they do is supplements to Tricare
A lot of claims that come through that are Medicare or Medicaid specific
Start Date:
8/7/23
Experience Level:
Expert Level
If interested in this opportunity please apply below!
Contact Information
Email: hhollis@astoncarter.com
The company is an equal opportunity employer and will consider all applications without regards to race, sex, age, color, religion, national origin, veteran status, disability, sexual orientation, gender identity, genetic information or any characteristic protected by law.