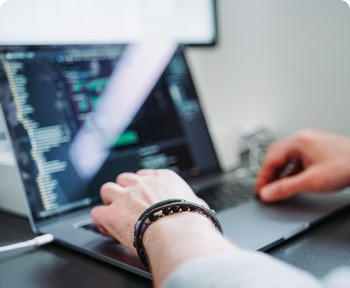 Public Sector Marketing Manager – SLED
World Wide Technology
12/13/2021
Posting ID: 5000785473506
Annapolis Junction, Maryland
Why WWT?
Fueled by creativity and ideation, World Wide Technology strives to accelerate our growth and nurture future innovation. From our world class culture, to our generous benefits, to developing cutting edge technology solutions, WWT constantly works towards its mission of creating a profitable growth company that is a great place to work. We encourage our employees to embrace collaboration, get creative and think outside the box when it comes to delivering some of the most advanced technology solutions for our customers.
At a glance, WWT was founded in 1990 in St. Louis, Missouri. We employ over 7,500 individuals and closed $13 Billion in revenue. We have an inclusive culture and believe our core values are the key to company and employee success. WWT is proud to announce that it has been named on the FORTUNE "100 Best Places to Work For®" list for the tenth consecutive year!
World Wide Technology is seeking a highly capable, self-directed Public Sector Marketing Manager to help position WWT as an innovative solution provider, raise and elevate thought and technical leadership, deepen strategic engagement with FSI and OEM partners while building on WWT's promise to aid in Public Sector's Digital Transformation journey.
WWT is offering a unique opportunity for a valued team-member to partner with the Public Sector Sales and marketing teams. If you are an energetic, passionate and creative individual dedicated to creating brand awareness and promoting our exciting solutions, all with the goal of driving increased adoption within our internal and external customer base while delivering on day-to-day needs, this job is for you!
This team member will have direct access to our senior business leaders to gather content for developing amazing experiences for our partners, customers and employees! The role is equal parts creative, collaborative, and revenue-minded, with the flexibility to slide from setting strategy to executing on the ground with the sales team. In this position, you will work closely with sales and marketing teams to create awareness and demand generation programs to achieve pipeline and revenue goals. You will also evangelize World Wide Technology and drive thought leadership content through editorials, blogs, white papers, industry and partner events. Bring us your ideas on how you can take your career and our company to the next level!
Roles and Responsibilities
Work in partnership with sales and marketing leaders to provide seamless support to the extended organization

Develop messaging and content deliverables that articulate World Wide Technology's platform capabilities, differentiating value, and key benefits for the public sector

Partner with cross-functional marketing teams to develop targeted campaigns for government and education technical practitioners and business leaders

Create targeted content to drive awareness in public sector including infographics, white papers, articles, blogs, podcasts, and other customer-facing materials to build awareness, drive demand generation and arm the sales team

Own and execute best-in-class, timely public sector launches to help customers, partners and press understand why what we're doing is valuable to the market

Create and own strategic marketing plans

Demonstrate success in event management, product management, and/or project management

Understand business priorities and identify process improvements to create efficiency

Track and help drive completion of key deliverables and follow up on outstanding items

Assist in the planning, coordination, documentation, execution, and purchasing of promotional materials; managing requirements with creative services department

Maintain a keen understanding of industry trends affecting clients, and using the trends to make strategic recommendations

Travel as necessary to execute marketing initiatives (Up to 30% travel)
10+ years of public sector marketing experience with a demonstrated success in developing strategies for creating new customer markets through direct, indirect, digital, field marketing, and account-based marketing programs (omni-channel)

Collaborative by nature and has a track record of establishing and facilitating effective cross-functional partnerships

Excellent communication skills including ability to persuasively deliver presentations to senior executives

Demonstrated ability to model a culture of accountability, transparency and data-driven decision making

Knowledge of World Wide Technology's portfolio is preferred

Knowledge of Public Sector is required

Salesforce/Marketing Cloud knowledge is a plus

Outstanding interpersonal skills: must display patience, humor and helpfulness at all times – front line contact for sales teams
World Wide Technology offers excellent benefits and competitive compensation. Visit our company web page at www.wwt.com for more information.
Equal Opportunity Employer Minorities/Women/Veterans/Disabled
WWT has implemented a vaccine requirement for all of its U.S. workforce. All new hires must be fully vaccinated by December 8, 2021. Appropriate religious and medical accommodations will be made.
Job Number: #21-1793
Posting Locations:
Annapolis Junction, Maryland
Washington, District of Columbia
Dept Air Force Pentagon, District of Columbia
Contact Information
Recruiter: Jean Chambers
Phone: (410) 579-3072
Email: jchambers@careercircle.com