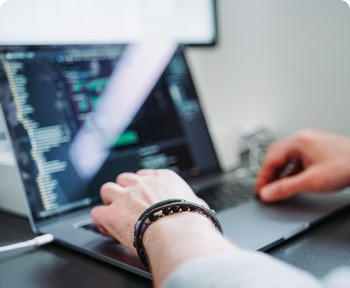 Strategic Alliance Manager - HPE
World Wide Technology
01/12/2022
Posting ID: 5000812895206
Annapolis Junction, Maryland
World Wide Technology, Inc. has an opportunity available for a HPE Strategic Alliance Manager to manage Public Sector Partnerships; focusing on our different partners Sales and Programs maximizing profitability. Location: National Capital Region is highly desired.
Responsibilities:
Leads the HPE partnership for WWT's Public Sector teams
Manages and facilitates a joint pivotal strategic partnership between HPE and Public Sector teams

Plan, define and prioritize key productive strategic alliances to increase revenue
Monthly financial reporting on HPE Public Sector forecasts for WWT Public Sector Sales management

Drive a consistent message across the company regarding all strategic initiatives with HPE, including technology alignment, joint development programs, certifications, business opportunities and go-to-market programs

Develop and implement tactical and strategic sales strategies across WWT Public Sector sales teams

Collaboratively connect and message HPE vendor solutions within team across the Public Sector organizations

Build on HPE relationships and trust to continue to expand WWT capabilities

Facilitate creative activities with various HPE teams to strengthen HPE and WWT relationships

Inform leadership and teams of HPE updates, changes and issues as needed
Must have strong HPE Strategic Alliance and partner enablement account management experience driving practice strategy

Very strong knowledge of HPE programs within the Public Sector

Excellent communication skills -- both written and verbal.

Creative, innovative and demonstrated expertise in public sector strategic alliance initiatives

Solid knowledge of the Network, Security and Software industry, technologies and competition

Expertise in development and execution of product marketing programs in the context of major technology and channel partnerships

Proven ability to develop, analyze and take action on go-to-market approaches, marketing programs, joint value propositions and business cases around strategic partnerships

Strong business acumen and negotiation abilities with great track record of sales engagements

Team player. Strong drive. Self-starter. Willing to take a leadership role in driving initiatives, working across organizations and structuring approaches to new opportunities

Travel as needed

Employment is

contingent upon being vaccinated against COVID-19 or being approved for a medical or religious exemption.
Diversity, Equity, and Inclusion is more than a commitment at WWT -- it is the foundation of what we do. Through diverse networks and pipelines, we have a clear vision: to create a Great Place to Work for All. We believe inclusion includes U. Be who U are at WWT!
The well-being of WWT employees is essential. So, when it comes to our benefits package, WWT has one of the best. We offer the following benefits to all full-time employees:
Health and Wellbeing: Heath, Dental, and Vision Care, Onsite Health Centers, Employee Assistance Program, Wellness program

Financial Benefits: Competitive pay, Profit Sharing, 401k Plan with Company Matching, Life and Disability Insurance, Tuition Reimbursement

Paid Time Off: PTO & Holidays, Parental Leave, Sick Leave, Military Leave, Bereavement

Additional Perks: Nursing Mothers Benefits, Voluntary Legal, Pet Insurance, Employee Discount Program
World Wide Technology, Inc. offers excellent benefits and competitive compensation. Visit our company web page at www.wwt.com for more information.
Job Number: #22-0068
Posting Locations:
Annapolis Junction, Maryland
Chantilly, Virginia
Herndon, Virginia
Reston, Virginia
Washington, District of Columbia
Contact Information
Recruiter: Jean Chambers
Phone: (410) 579-3072
Email: jchambers@careercircle.com