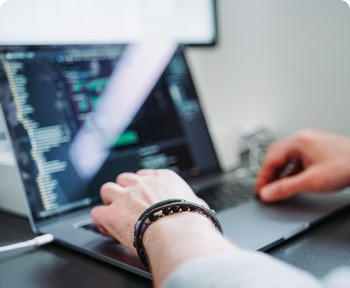 Public Sector Technical Proposal Writer
World Wide Technology
12/14/2021
Posting ID: 5000804694506
Want to work with highly motivated individuals that come together to form high-performance teams? Come join WWT today!
What is the Public Sector Team and why join?
We are hyper-focused on providing business outcomes for our clients. We take on the most challenging problems our customers face and provide innovative solutions that can involve data strategy, use cases & analytical modeling, data governance, AI/ML platforms, and enterprise architecture strategy. Our proven history of successful collaborations and long-standing, deep-rooted public-private partnerships has solidified WWT as the leading technology solution provider among today's government agencies. We are made up of consultants from top firms, former federal, state and local CIOs and IT leaders, data scientists with PhDs from the top universities, and engineers with experience in industry and government agencies. We collaborate with our clients to design, build, demonstrate and deploy integrated solutions using best-of-breed technology and suppliers. No matter what public sector agencies are trying to accomplish, WWT is the partner they trust to achieve the mission.
Check us out on our platform to learn more about:
WWT Public Sector Team: https://www.wwt.com/public-sector
WWT Consulting Services: https://www.wwt.com/consulting-services
WWT Analytics & AI Consulting: https://www.wwt.com/business-and-analytics-advisors
What you will be doing:
World Wide Technology, Inc. (WWT) is currently seeking an experienced Technical Content Writer to support our Public Sector Advisory Services Analytics Practice. This position is responsible for creating content for Requests for Proposal (RFPs), Proposal PowerPoints, case studies, and other similar documents for new client acquisition, growth of client relationships, and retention of existing client relationships. The Technical Content Writer will be responsible for creating content that incorporates and highlights WWT's core offerings from our Business and Analytics Advisors and Cloud Services practices and will focus on Data Analytics, Big Data, AI & ML, Data Engineering, Cloud Services, and Security for our Public Sector clients. This role requires prior Public Sector experience across Federal/State/Local sectors and the ability to attain security clearance.
Key Responsibilities
W

ork as part of a core team serving WWT's Public Sector customers, including Consulting Services, Chief Technology Advisors, Chief Digital Advisors, Directors, Account Managers, Engineers and Architects.

Develop a deep understanding of the breadth and depth of consulting services across D

ata Analytics, Big Data, AI & ML, Data Engineering, Cloud Services, and Security focus areas that

WWT delivers. Incorporate this knowledge to c

reate original content for RFPs, Proposal PowerPoints, case studies, and other similar documents for new client acquisition, growth of client relationships, and retention of existing client relationships

Work directly with internal and external technical Subject Matter Experts (SMEs) and Account Managers (AMs) to synthesize intended message and verify/validate solution details for multiple technologies

Strategize, synthesize, write, edit, and proofread base content for past performance narratives, capabilities and services papers, white papers, case studies and other solution studies

Compose custom and tailored content for solicited and proactive proposals to perform work/provide a solution on behalf of a client in clear, concise, and compelling language.

Ensure content adheres to defined scope, specifications and context in accordance with customer expectations and that all content is in accordance with WWT's standards for quality, graphics, format and style
Qualifications
5-7 years of business experience required

Minimum of 3 years of Business Development experience with a leading firm required

Minimum of 3 years of Public Sector experience across Federal/State/Local sectors required

Education:

Bachelor's degree in STEM Field required

Security Clearance:

Ability to attain security clearance required
Experienced technical writing, assembling, and editing business development materials in the federal/public sector space required

Extremely strong, hands-on expertise in MS Office Suite-Excel, PowerPoint, Word required

Strong attention to details with exceptional writing, editing and proofreading skills required

Strong problem solving, multitasking, organization and time management skills required

Expertise in analyzing and reporting on complex data and experience with various data and analytics solutions required

Experience in report designing & visualization tools such as AWS QuickSight, Tableau, etc. preferred

Background in Big Data analytics and technologies preferred

Background in Gov Cloud, Public Cloud, FedRAMP requirements, and application migration preferred
Teamwork/Communication Skills:
Ability to work with remote, cross-functional teams with diverse points of view

Excellent interpersonal and communication skills

Exceptional client communication skills, both written and oral
Remote job with preferred locations: NYC, DC
Up to 25% travel

This role may require on-location work with WWT customers. Some customers may require WWT employees and contractors coming on-site to be vaccinated against COVID-19 and/or to receive frequent negative COVID-19 testing.
The well-being of WWT employees is essential. So, when it comes to our benefits package, WWT has one of the best. We offer the following benefits to all full-time employees:
Health and Wellbeing: Heath, Dental, and Vision Care, Onsite Health Centers, Employee Assistance Program, Wellness program

Financial Benefits: Competitive pay, Profit Sharing, 401k Plan with Company Matching, Life and Disability Insurance, Tuition Reimbursement

Paid Time Off: PTO & Holidays, Parental Leave, Sick Leave, Military Leave, Bereavement

Additional Perks: Nursing Mothers Benefits, Voluntary Legal, Pet Insurance, Employee Discount Program
Diversity, Equity, and Inclusion is more than a commitment at WWT -- it is the foundation of what we do. Through diverse networks and pipelines, we have a clear vision: to create a Great Place to Work for All. We believe inclusion includes U. Be who U are at WWT!
Job Number: #21-2146
Posting Locations:
Annapolis Junction, Maryland
Chantilly, Virginia
New York, New York
Baltimore, Maryland
Herndon, Virginia
Reston, Virginia
Washington, District of Columbia
Contact Information
Recruiter: Jean Chambers
Phone: (410) 579-3072
Email: jchambers@careercircle.com