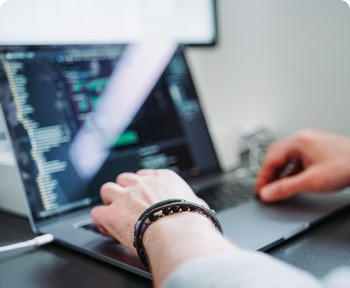 Senior Capture Manager - Army/Navy
World Wide Technology
12/13/2021
Posting ID: 5000762201706
Why WWT?
Fueled by creativity and ideation, World Wide Technology strives to accelerate our growth and nurture future innovation. From our world class culture, to our generous benefits, to developing cutting edge technology solutions, WWT constantly works towards its mission of creating a profitable growth company that is a great place to work. We encourage our employees to embrace collaboration, get creative and think outside the box when it comes to delivering some of the most advanced technology solutions for our customers.
At a glance, WWT was founded in 1990 in St. Louis, Missouri. We employ over 6,500 individuals and closed nearly $13 Billion in revenue. We have an inclusive culture and believe our core values are the key to company and employee success. WWT is proud to announce that it has been named on the FORTUNE "100 Best Places to Work For®" list for the ninth consecutive year!
Want to work with highly motivated individuals that come together to form high performance team? Come join WWT today! We are looking for a Senior BD Capture Manager to join our Business Development team within Public Sector.
Why should you join the Business Development team?
The Business Development team is devoted to providing mission-aligned strategic support to our internal customers and external stakeholders. They do this by assisting in the identification of cloud-ready, agile, and secure solutions which fit within fiscal and compliance constraints while providing the most effective time to value.
Want to learn more about our <<Public Sector>> team? Check us out on our platform: <<https://www.wwt.com/public-sector >>
What will you be doing?
As a Senior BD Capture Manager – Army/Navy, you will be focused on supporting our DoD sales teams. This position will be dedicated to executing on our DoD strategic vision, positioning WWT capture management, bids, and proposal activities across the DoD market.
Responsibilities:
Have keen understanding and key relationships within the DoD, specifically the Army and Navy.
Experience qualifying opportunities in conjunction with Federal Sales and Business Development teams.
Development and execution of bid and proposal strategies, including recruiting and selection of teaming partners. Develop Price to Win, execute strategic plan to win and close business.
Experience leveraging Shipley and industry best practices to build winning solutions and effectively manage, support capture efforts and proposals teams.
Manage transition from opportunity discovery to proposal process. Establish winning offering and solutions sets, including pricing, schedule, technical, management, past performance, etc.
Write and edit specific proposal volumes as required. Prepare and organize gate reviews and proposal phase reviews.
Manage capture execution. Identify resources require to pursue bid, including assembling bid team and implementing necessary processes. Determine staffing needs and priorities of Capture Team and lead the selection of reviewers for Proposal Reviews.
Communicate win strategies, Customer and Competitor status to all stakeholders. Manage communications and relationship with partners and subcontractors.
Requirements:
10+ years Federal Capture Management experience within the DoD space is a requirement
Experience with: Army/Navy focused Capture Management; Proposal Management of bids over $10M+; Project Management of contracts valued at $2M+ per year
Proven track record of successfully qualifying opportunities and developing winning proposals
Solid ability to build relationships, program management skills and drive processes.
Strong organizational and communications skills (written, verbal and presentation).
Must be a US Citizen and be able to pass a background check.

This role may require on-location work with WWT customers. Some customers may require WWT employees and contractors coming on-site to be vaccinated against COVID-19 and/or to receive frequent negative COVID-19 testing.
Diversity, Equity, and Inclusion is more than a commitment at WWT – it is the foundation of what we do. Through diverse networks and pipelines, we have a clear vision: to create a Great Place to Work for All. We believe inclusion includes U. Be who U are at WWT!
The well-being of WWT employees is essential. So, when it comes to our benefits package, WWT has one of the best. We offer the following benefits to all full-time employees:
Health and Wellbeing: Heath, Dental, and Vision Care, Onsite Health Centers, Employee Assistance Program, Wellness program
Financial Benefits: Competitive pay, Profit Sharing, 401k Plan with Company Matching, Life and Disability Insurance, Tuition Reimbursement
Paid Time Off: PTO & Holidays, Parental Leave, Sick Leave, Military Leave, Bereavement
Additional Perks: Nursing Mothers Benefits, Voluntary Legal, Pet Insurance, Employee Discount Program
World Wide Technology, Inc. offers excellent benefits and competitive compensation. Visit our company web page at www.wwt.com for more information.
Equal Opportunity Employer Minorities/Women/Veterans/Differently abled
Job Number: #21-1426
Posting Locations:
Baltimore, Maryland
Herndon, Virginia
Reston, Virginia
Washington, District of Columbia
Dept Air Force Pentagon, District of Columbia
Contact Information
Recruiter: Jean Chambers
Phone: (410) 579-3072
Email: jchambers@careercircle.com