CareerCircle
Job Search & More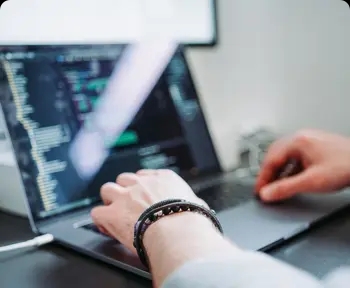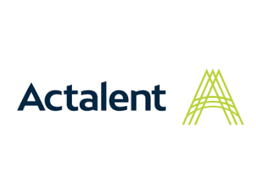 Senior Manager, Clinical Supplies
Actalent
Posted Tuesday, July 4, 2023
Posting ID: JP-003882776
Description:
Summary of the Position:
• Overseeing packaging and labeling operations at clinical supply vendors
• Forecasting clinical supply needs for domestic and global Phase I, II and III studies
• Performing product inventory checks and maintaining proper inventory levels needed for
clinical trials at site and depot levels
• Procuring concomitant and comparator drugs for clinical trials as needed
• Coordinating/Facilitating distribution of investigational drug and ancillary supplies
• Tracking all investigational product and ancillary shipments to and from all clinical sites
• Facilitating import and export documents such as: Import License, special permits,
Proforma Invoice, and additional documentation required to transport clinical trial
material (CTM) to its final destination.
• Monitoring all packaging and labeling activities as well as ensuring proper storage for all
investigational product at depots and sites
• Reviewing and approving clinical supply packaging and labeling records, reviewing
Clinical Trial Supplies sections of all relevant clinical documents
• Authoring/reviewing label text and label design for investigational drugs used in clinical
trials while maintaining proper regulatory and quality standards
• Tracking expiry dates, and initiating extension of re-labeling of investigational product at
distribution center and at the site
• Coordinating returns and destruction of investigational product at sites and depots.
• Providing guidance for optimal investigational product packaging design and
collaborating with CMC to manage investigational product packaging processes
• Reviewing CRO/vendor proposals and contracts for packaging/labeling/distribution of
investigational product
• Working with study teams to plan and manage investigational drug and ancillary supplies
for clinical study sites
• Create and/or manage study blinding and associated plans as appropriate and may
include:
o Develop optimal study level and site level approach to maintain the blind for each
study. Contribute to or develop study level unblinding plan.
o Manage in bound unblinded escalation communications from CROs/Vendors for
active NVX trials.
o Conduct period review of study and site level issues and protocol deviations
related to unblinding, including CAPAs, and provide blinded assessment
summary to NVX blinded team.
o Mitigate unblinding events internally at company, including facilitating functional
meetings with QA/Clinical Team to ensure proper documentation of issues are
taken and remediations are put in place
o Review all study Pharmacy Manuals and unblinded pharmacy management
plans (as needed).
o Facilitate reported unblinded study event or mis-dosing in a blinding matter to
ensure timely and functional line assessment and actions as needed.
Skills:
Clinical supplies, Logistics, Packaging Operations, Labeling Operations, Inventory Management, distribution management, vendor management, vendor relationship, GMP, GCP, Clinical Project Management, Forescasting, clinical manufacturing, Import Export Documentation, monitoring tools, Data Tracking
Top Skills Details:
Clinical supplies,Logistics,Packaging Operations,Labeling Operations,Inventory Management,distribution management,vendor management,vendor relationship,GMP,GCP,Clinical Project Management,Forescasting
Additional Skills & Qualifications:
Minimum Requirements:
• BS, BA or equivalent in life sciences or health-related field
• Minimum of seven to ten years relevant (e.g., clinical, pharmaceutics, clinical trial
material) pharmaceutical/biotechnology experience
• Experience with investigational drug product primary/secondary packaging and labeling
processes
• Experience with labeling, distribution, and recall processes for investigational products
• Clinical study site interaction skills; previous training in GMP/GCP optimal
• Contracts and vendor management experience
• Some CTM/CPM experience
• Detail orientated and process focused
• Excellent communication (written and oral) and interpersonal skills
• Work effectively with team members across all levels of the organization
• Able to prioritize multiple tasks from multiple parties and work in a fast-paced
environment with tight deadlines
Experience Level:
Expert Level
Contact Information
Recruiter: Julius Conway
Phone: (919) 379-8230
Email: jconway@actalentservices.com
The company is an equal opportunity employer and will consider all applications without regards to race, sex, age, color, religion, national origin, veteran status, disability, sexual orientation, gender identity, genetic information or any characteristic protected by law.