CareerCircle
Job Search & More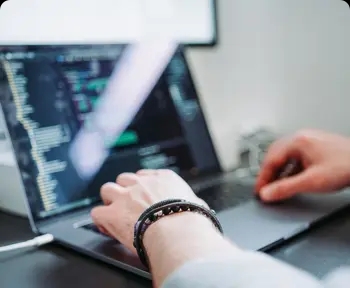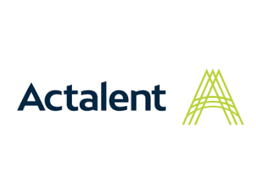 UI/UX Designer
Actalent
Posted Wednesday, July 12, 2023
Posting ID: JP-003899717
Description:
Actalent Services is a global engineering firm with 35 years experience in the embedded systems, mechanical, manufacturing and electrical engineering spaces. With over 3000 dedicated employees across the US and India, Actalent offers comprehensive and innovative solutions, specializing in energy and utilities, automotive, transportation, medical devices, consumer/industrial products and material handling. We are looking for a Sr Level Individual contributor UI/UX Designer to lead a new project for a well known customer in the HVAC Industry. This will be a 9-12 Month project that may lead to longer term work as we add to this engagement or build a vertical around this skillset. It will come with comprehensive benefits including Health Insurance and Paid Holidays/Vacation. The initial project will entail UI/UX development for a brand new application that will control heating and air conditioning systems to compete and interface with existing market-leading home automation products. It will be a large scale, high usage application. This person will work directly with customer stakeholders to define and develop processes in conjunction with their internal team with little/no outside support Project Outline: Phase 1: Discovery • Meet with current UI/UX designers / developers to assess the current status of UI/UX design and development. • Meet with key Client stakeholders and users of Client GUIs (such as existing app users/stakeholders) to refine business and functional requirements and identify pain points. • Receive current UI/UX designs and/or application code / existing Git repositories • Receive any available specifications, manuals, design diagrams, or other supporting documentation • Access client configuration management tool (if Actalent Bitbucket/Jira is not used) • Receive of any existing client coding standards / style guides • Phase 2: UI/UX Process Development & Support 1. Support the Client's internal design team in the completion of the current application redesign and deliver Figma designs to the application development team 2. Create/Enhance Product Definition Process a. Stakeholder/User Interviews and Surveys b. Value proposition mapping c. Concept Sketching d. Benchmark and Usability Testing e. Card Sorting f. Business Model / Lean Canvas g. Target Outcomes/Actors/Actions 3. Create/Enhance Research/Discovery Process a. Individual Interviews b. User/Focus Groups c. Competitive Research/Competitor Analysis d. Five Forces Model e. SWOT Analysis 4. Create/Enhance Analysis Process a. User Personas b. Journey Mapping c. User Stories d. Storyboarding 5. Create/Enhance Conceptual Design Process a. Customer Experience Maps b. Flowcharts c. Sketching d. Wireframing e. Prototyping f. Event-Driven Process Chain Model (EPC) g. Business Process Model and Notation (BPMN) h. Creation/Standardization of Figma Designs i. UX Pattern Definitions j. Designs Systems and Specifications 6. Create/Enhance Verification/Validation Process a. Internal Testing b. User Testing c. Focus Groups and Surveys d. Analytics 7. Create/Enhance UX Best Practices Process a. Style Guides b. Branding Guides c. Accessibility Standards d. Linting/Code Extensions 8. Training session/workshop for reviewing UI/UX deliverables with Client teams
Skills:
Design, ui/ux, figma, process development
Top Skills Details:
Design,ui/ux,figma,process development
Additional Skills & Qualifications:
Desired Skills/Experience • Demonstrated, recent, relevant experience in UI/UX design • Must be able to show a portfolio that reflects their abilities to work directly with stakeholders and develop process • High level understanding of Figma and Figma plugins • Mobile application experience is nice to have • Experience with Graphics tools such as Photoshop is nice to have
Experience Level:
Expert Level
Contact Information
Recruiter: Andrew Tilley
Phone: (717) 553-7681
Email: atilley@actalentservices.com
The company is an equal opportunity employer and will consider all applications without regards to race, sex, age, color, religion, national origin, veteran status, disability, sexual orientation, gender identity, genetic information or any characteristic protected by law.