CareerCircle
Job Search & More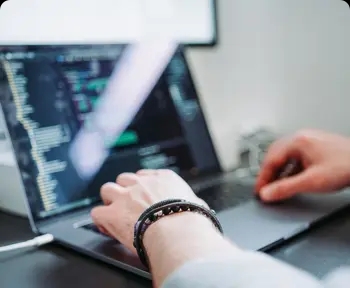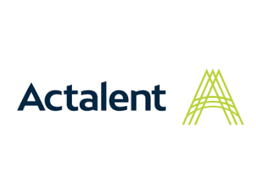 Electrical Drafter
Actalent
Posted Friday, June 30, 2023
Posting ID: JP-003879201
Description:
Position Overview: We are seeking a skilled and detail-oriented Electrical Drafter with expertise in Solidworks and AutoCAD to join our team. As an Electrical Drafter, you will play a vital role in creating accurate and precise 2D and 3D technical drawings and models specifically for electrical components and systems within our unmanned systems. Your proficiency in Solidworks and AutoCAD, coupled with your understanding of electrical engineering principles, will ensure the development of high-quality electrical designs that meet engineering specifications and manufacturing requirements.
Responsibilities:
Create detailed 2D and 3D technical drawings and models using Solidworks and AutoCAD software for electrical components, wiring harnesses, and systems within our unmanned systems.
Collaborate closely with electrical engineers and other stakeholders to understand electrical design requirements and translate them into accurate technical drawings.
Ensure that all electrical drawings and models adhere to electrical engineering specifications, industry standards, and manufacturing guidelines.
Perform design modifications and updates based on feedback and change requests from the engineering team.
Conduct thorough reviews of electrical drawings and models to identify and resolve any discrepancies or issues.
Generate bill of materials (BOMs) specific to electrical components and systems and assist in maintaining accurate and up-to-date documentation.
Support manufacturing processes by providing clear and comprehensive electrical drawings and instructions.
Collaborate with the quality assurance team to perform design verification and validation activities specific to electrical systems.
Stay updated on the latest Solidworks and AutoCAD features, tools, and best practices, and recommend improvements to enhance electrical drafting efficiency and quality.
Maintain organized files and records of all electrical drawings, models, and associated documentation.
Skills:
Design, Drafting, tolerancing, Electrical design, Electrical drafting, schematics
Additional Skills & Qualifications:
Associate degree or certification in electrical drafting, electrical engineering technology, or a related field (or equivalent experience).
3-6 Years of Experience - Proven experience as an Electrical Drafter, utilizing Solidworks and AutoCAD for 2D and 3D electrical design.
Proficiency in creating technical drawings, models, and assemblies using Solidworks and AutoCAD software, specifically for electrical components and systems.
Strong understanding of electrical drafting principles, electrical engineering standards, and manufacturing processes.
Knowledge of electrical symbols, schematics, wiring diagrams, and electrical design practices.
Ability to interpret and understand electrical engineering drawings, specifications, and requirements.
Detail-oriented mindset, ensuring accuracy and precision in creating electrical technical documentation.
Strong problem-solving skills, with the ability to identify and resolve electrical design-related issues.
Effective communication and collaboration skills to work with electrical engineers and cross-functional teams.
Ability to manage multiple electrical drafting projects and priorities in a fast-paced environment.
Experience with other electrical CAD software and additional certifications in electrical design are a plus.
Contact Information
Recruiter: Jake Bast
Phone: +17813566905
Email: jbast@actalentservices.com
The company is an equal opportunity employer and will consider all applications without regards to race, sex, age, color, religion, national origin, veteran status, disability, sexual orientation, gender identity, genetic information or any characteristic protected by law.