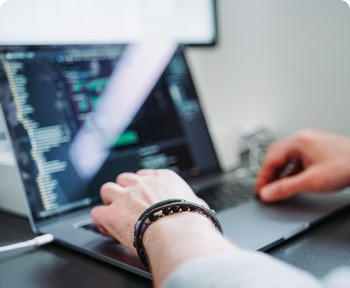 Material Planner- Remote, Nationwide
World Wide Technology
10/22/2021
Posting ID: 5000786545706
Why WWT?
Fueled by creativity and ideation, World Wide Technology strives to accelerate our growth and nurture future innovation. From our world class culture, to our generous benefits, to developing cutting edge technology solutions, WWT constantly works towards its mission of creating a profitable growth company that is a great place to work. We encourage our employees to embrace collaboration, get creative and think outside the box when it comes to delivering some of the most advanced technology solutions for our customers.
Founded in 1990 in St. Louis, Missouri, WWT is a global systems integrator and supply chain solutions provider that employs over 6,600 people and operates more than 3.4 million square feet of state-of-the-art warehousing, distribution, and lab integration space strategically located throughout the U.S. We have an inclusive culture and believe our core values are the key to company and employee success. WWT is proud to announce that it has been named on the FORTUNE "100 Best Places to Work For®" list for the past nine years.
Want to work with highly motivated individuals that come together to form high performance team? Come join WWT today! We are looking for a Material Planner to work remote-nationwide with preferred locations in MO, IL, TN, TX.
RESPONSIBILITIES:
Promotes the World Wide Technology Core Values and Corporate Goals
Supply Chain and Inventory management:

Evaluate inventory domestically to insure continuity of supply using customer forecast, historical usage and backlog.

Generates and prepares purchase orders to suppliers based on material requirements, availability and pricing.

Manages inventory introduction and phase outs, minimizing cost of materials transition.

Identify and take mitigation actions for disposition of excess and obsolete materials
Delivers Operational Excellence through:

Execution to KPI's designated for program and customer measurements.

Initiates and develops continuous improvement initiatives in current and future business opportunities.

Executes to Weekly/ Monthly plan for inbound and outbound shipments to ensure customer expectations and timelines are met
Provides internal and external collaboration:

Maintains ongoing collaborative relationship with the customer, program management, logistics and quality on local and global scale

Generates and communicates business metrics on a weekly, monthly, quarterly basis to the management Team

Provides evaluation feedback on vendor performance in the areas of continuity of supply and service
Responsibilities of this job consist of managing resources, governance on inventory levels and customer escalations for the planning organization, including:
Individual Contributor - Analytics

Work closely with cross functional teams in support of sustaining supply chain programs

Executes predefined or sustainable planning strategies

Performs to program defined KPI's

Supports Aged mitigation activities

Analyze, evaluate, reporting for WWT and customer financial risk
Skills necessary to be successful in this role include:
Core Functional /Technical Skills

Forecasting

Analyzes current prevailing trends to provide input into predictions for the future.

Resource Planning and Optimization

Evaluates current team projects or goals and identifies the relevant skills and expertise needed to accomplish them. Plans for and distributes necessary financial/material resources to ensure accomplishment of team goals. Tracks resource use to ensure minimal waste and reduce duplication of efforts."

Material Management

Demonstrates knowledge of the processes for ordering, shipping and warehousing materials and reports any materials flow issue to management.

Data Analysis

Devises new methods and procedures for collecting data; performs complex data analyses and presents findings on the underlying principles, reasons or facts.

Statistics

Applies advanced statistical methods or formulas to solve problems and analyze situations in the most efficient manner (e.g., hypothesis testing and estimation, confidence intervals, chi-square tests, nonparametric statistics, analysis of variance, regression, correlation, decision theory); coaches others on utilizing the best statistical techniques to solve problems.

System Thinking

Facilitates collaboration with different stakeholders with varied perspectives to develop effective solutions to issues. Strives for optimum organizational efficiency by applying systems thinking across boundaries and making recommendations about policies/ processes. Takes a whole systems approach to analyze issues and implements holistic solutions by ensuring that linkages between structure, people, process and technology are made."

Research

Formulates own research questions, assesses the pertinence of data sources and conducts research to test hypotheses before establishing new facts and reaching new conclusions.
A successful candidate for this role would exhibit the following traits:
Enjoys tackling new challenges and seizing the opportunity to deliver results through hard work

Demonstrates effective prioritization skills in an environment with many competing demands

Possesses a strong intellect with ability to comfortably navigate complex concepts

Quick to learn and adapt when tackling problems in an ambiguous environment

Applies superior critical thinking skills to identify solutions to difficult problems

Comfortably navigates unstructured and ambiguous situations with flexibility and confidence
QUALIFICATIONS:
Education

Preferred Bachelor's degree or minimum of 3 years of related experience.

Certifications

Work Experience

Requires at least 3 years of prior experience in planning, procurement or inventory management role.

Proven track record of delivering results through process development and governance oversight
Specialized Knowledge, Skills, and Abilities
Basic ability to arrange and retrieve data, knowledge, and ideas through utilization of math skills, organization of information.

Excellent oral and written communication skills with ability to communicate through all levels of organization
Diversity, Equity, and Inclusion is more than a commitment at WWT -- it is the foundation of what we do. Through diverse networks and pipelines, we have a clear vision: to create a Great Place to Work for All. We believe inclusion includes U. Be who U are at WWT!
WWT has implemented a vaccine requirement for all of its U.S. workforce. All new hires must be fully vaccinated by December 8, 2021. Appropriate religious and medical accommodations will be made
Equal Opportunity Employer Minorities/Women/Veterans/Differently Abled
Job Number: #21-1826
Posting Locations:
Maryland Heights, Missouri
Contact Information
Recruiter: Jean Chambers
Phone: (410) 579-3072
Email: jchambers@careercircle.com