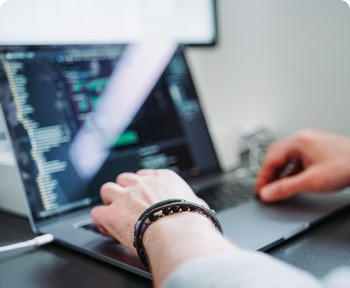 Technical Solutions Architect - Automation
World Wide Technology
01/14/2022
Posting ID: 5000810282206
Maryland Heights, Missouri
Why WWT?
Fueled by creativity and ideation, World Wide Technology strives to accelerate our growth and nurture future innovation. From our world class culture to our generous benefits, to developing cutting edge technology solutions, WWT constantly works towards its mission of creating a profitable growth company that is a great place to work. We encourage our employees to embrace collaboration, get creative and think outside the box when it comes to delivering some of the most advanced technology solutions for our customers.
At a glance, WWT was founded in 1990 in St. Louis, Missouri. We employ over 6,000 individuals and closed nearly $12 Billion in revenue. We have an inclusive culture and believe our core values are the key to company and employee success. WWT is proud to announce that it has been named on the FORTUNE "100 Best Places to Work For®" list for the ninth consecutive year!
Want to work with highly motivated individuals that come together to form high performance team? Come join WWT today! We are looking for a Technical Solutions Architect - Automation to join our Automation Practice.
Why should you join the Automation Practice team?
You enjoy being part of a high-performance team that embraces innovation, creative thinking, and a passion for learning.
What will you be doing?
Working with customers in a pre-sales capacity to drive transformation through programmability and automation
DESIRED CHARACTERISTICS:
Autodidact with a passion for learning

Programmability-first mindset

Communicates and thinks in a structured manner

Comfortable talking with customers, partners and anyone who has valuable input

Excessive attention to detail and code-craft
RESPONSIBILITIES:
Lead customer facing pre-sales engagements around automation strategy, enablement, and execution

Participate in briefings and other customer engagements as a subject matter expert on automation

Work closely with WWT global engineering peers and WWT partners to drive joint go to market initiatives

Create collateral, present and mentor WWT field sales/engineering

Develop and evangelize automation solutions in WWT Advanced Technology Center

Contribute to WWT technical marketing initiatives and be an active member of the technical community providing thought leadership

Work with automation services teams to create, advise and drive automation offerings
QUALIFICATIONS:
Experience developing and implementing infrastructure or cloud automation within an organization
Bachelor's Degree in Computer Science, Electrical Engineering, or equivalent experience
Infrastructure domain expertise across one or more areas - cloud, network, storage, security, compute, collaboration, etc.
Experience using common development tools and environments (Git, Microsoft VSCode, Docker, Linux/Unix)
Expertise with Terraform and other HashiCorp solutions (Vault, Consul, Packer)
Expertise with Ansible and Ansible Tower/AWX
Experience integrating automation tools with CI/CD platforms
Experience with Python or other languages (Go, JavaScript, etc.)
Experience using REST APIs
Foundational knowledge in one of the cloud computing platforms (AWS, Azure, GCP)
Foundational knowledge of Kubernetes operations and application lifecycle management.
Foundational knowledge of Linux operation system concepts (process management, networking, POSIX concepts)
Ability to create powerful presentations with top-notch execution
Want to learn more about the WWT Automation Practice? Check us out on our platform: https://www.wwt.com/topic/infrastructure-automation
The well-being of WWT employees is essential. So, when it comes to our benefits package, WWT has one of the best. We offer the following benefits to all full-time employees:
Health and Wellbeing: Heath, Dental, and Vision Care, Onsite Health Centers, Employee Assistance Program, Wellness program
Financial Benefits: Competitive pay, Profit Sharing, 401k Plan with Company Matching, Life and Disability Insurance, Tuition Reimbursement
Paid Time Off: PTO & Holidays, Parental Leave, Sick Leave, Military Leave, Bereavement
Additional Perks: Nursing Mothers Benefits, Voluntary Legal, Pet Insurance, Employee Discount Program
Diversity, Equity, and Inclusion is more than a commitment at WWT -- it is the foundation of what we do. Through diverse networks and pipelines, we have a clear vision: to create a Great Place to Work for All. We believe inclusion includes U. Be who U are at WWT!
Equal Opportunity Employer Minorities/Women/Veterans/Differently abled
Job Number: #22-0009
Posting Locations:
Maryland Heights, Missouri
Contact Information
Recruiter: Jean Chambers
Phone: (410) 579-3072
Email: jchambers@careercircle.com