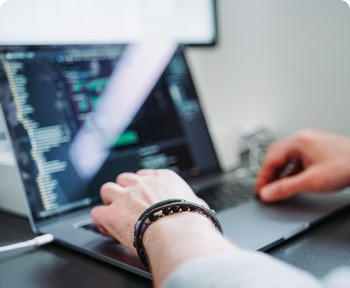 Security Domain Architect (Splunk)
World Wide Technology
12/13/2021
Posting ID: 5000749483006
Maryland Heights, Missouri
Splunk Domain Architect
Fueled by creativity and ideation, World Wide Technology strives to accelerate our growth and nurture future innovation. From our world class culture, to our generous benefits, to developing cutting edge technology solutions, WWT constantly works towards its mission of creating a profitable growth company that is a great place to work. We encourage our employees to embrace collaboration, get creative and think outside the box when it comes to delivering some of the most advanced technology solutions for our customers.
At a glance, WWT was founded in 1990 in St. Louis, Missouri. We employ over 7,000 individuals and closed nearly $12 Billion in revenue. We have an inclusive culture and believe our core values are the key to company and employee success. WWT is proud to announce that it has been named on the FORTUNE "100 Best Places to Work For®" list for the tenth consecutive year!
Want to work with highly motivated individuals that come together to form high performance team? Come join WWT today! We are looking for a Domain Architect to join our Architect team within Infrastructure Services (IS).
What will you be doing?
The Splunk DA has deep expertise in Splunk deployment and implementation best practices, working with large Splunk installations and multi-tier Splunk architectures, clustering, and scalability topics. They are an expert from a functional perspective with a significant amount of hands-on experience and a non-biased view of technology choices. The DA gets involved at the inception of a project and is responsible for design creation and lifecycle management of Security Solutions. Additionally, the DA supports Professional Services and Managed Services escalations and must adhere to SLAs.
Our customer base spans across all the major markets, such as retail, healthcare, federal and financial and industry experience in any of these verticals is highly desired. Candidates must have strong problem-solving skills with the ability to deliver complex solutions to our customers. Candidates must have the ability to hold and lead conversations with leadership and engineering minded individuals. Additionally, strong presentation and communication skills are required. 
Candidates must have a strong understanding of Splunk technologies and need to be able to properly size, install, and implement large scale Splunk environments (multi-site clustering of 10TB/day ingest or better) and to advise on how to scale Splunk utilization.
This is a national opportunity, but 25% travel required.
RESPONISIBILITIES:
· Build and maintain strong relationships with Delivery Engineering Managers, Project Managers, and domain/practice/discipline Architects.
· Must have confidence to effectively and independently lead Project Launch and Project Design Workshops.
· Responsible for design lifecycle creation and management of standard to complex Data Center solutions.
o Creating High Level Design documents
o Creating Low Level Design documents
o Creating As-Built documents
· Lead a complex project to completion on-time and on-budget, and provide project leadership with the ability to directly or indirectly manage Delivery Engineers and/or Senior Delivery Engineers
· Actively participate and support Delivery Engineers throughout all phases of a project including Project Launch Workshops, Kickoff calls, lessons learned, etc.
· Provide QA, escalation support, and mentoring for Delivery teams
· Work with Discipline Leads to assist in developing and delivering training and updates on new services
· Bridge the gap between the Delivery team and the Practice team by assisting the Practice team to generate and maintain practice documentation templates, processes, and collateral within the practice portal, for use by Delivery teams, Sales, and Business Development.
· Interview Delivery Engineering candidates and provide feedback to management.
· Provide technical guidance, knowledge transfers and mentorship to engineers as required.
· Must be able to identify, manage, and resolve conflict.
· Must be a strong creative problem solver.
· Responsible for identification of additional business opportunities.
· Must have the ability to identify and address risk before problems occur.
· Must understand the technologies in play and how they help meet customer business goals.
· Must have the ability to indirectly or directly manage engineers and maintain a team.
QUALIFICATIONS:
The Domain Architect is required to have a bachelor's degree in an appropriate technical, business or management discipline. Other requirements include:
· Minimum 5+ years of industry experience in enterprise IT Management, Technology Consulting, Advisory, or Professional Services, and an expert level industry certification
· Demonstrated technical consulting experience in one or more of the following vertical sectors: government, public sector, higher education, finance, health care, technology, or other commercial.
· Must have ability to influence and lead technical architecture and/or design discussions.
· Ability to effectively facilitate meetings with all experience and leadership levels both internal and external
· Goal-Oriented, self-starter that is capable of driving results in both a team-oriented and individual contributor environment
· Superior organizational, conflict resolution, time management and negotiation skills are required
· Excellent documentation skills and the ability to develop and create detailed test plans and network diagrams.
· Possesses a broad and deep technology knowledge and the ability to architect a solution by mapping a business problem to an end-to-end technology solution
· Proven experience with assessing, designing, deploying, and operating Splunk technologies / solutions.
· Demonstrate understanding of modifying configurations, pipeline sets and other modifications that increase Splunk performance
· Understanding of automating Splunk provisioning using Git, Puppet, Ansible or other scripting.
· Expertise in Splunk premium type apps a plus, i.e., Enterprise Security, ITSI, UBA, Phantom, Observability Suite, etc.,
· Be an enabler of HPT and Hyper Collaboration
· Effective communications and documentation skills in a compliance-regulated environment.
Want to learn more about Infrastructure Services? Check us out on our platform: https://www.wwt.com/infrastructure-services
The well-being of WWT employees is essential. So, when it comes to our benefits package, WWT has one of the best. We offer the following benefits to all full-time employees:
Health and Wellbeing: Health, Dental, and Vision Care, Onsite Health Centers, Employee Assistance Program, Wellness program

Financial Benefits: Competitive pay, Profit Sharing, 401k Plan with Company Matching, Life and Disability Insurance, Tuition Reimbursement

Paid Time Off: PTO & Holidays, Parental Leave, Sick Leave, Military Leave, Bereavement

Additional Perks: Nursing Mothers Benefits, Voluntary Legal, Pet Insurance, Employee Discount Program
Diversity, Equity, and Inclusion is more than a commitment at WWT – it is the foundation of what we do. Through diverse networks and pipelines, we have a clear vision: to create a Great Place to Work for All. We believe inclusion includes U. Be who U are at WWT!
Equal Opportunity Employer Minorities/Women/Veterans/Differently Abled
Preferred locations: NY, MO, FL, NC, TX, AZ, IL, WA, MA, VA, OR, AL, LA, GA, NV, MN, OH, MI, WI, IA, SC
WWT has implemented a vaccine requirement for all of its U.S. workforce. All new hires must be fully vaccinated by December 8, 2021. Appropriate religious and medical accommodations will be made.
Job Number: #21-1224
Posting Locations:
Maryland Heights, Missouri
Contact Information
Recruiter: Jean Chambers
Phone: (410) 579-3072
Email: jchambers@careercircle.com