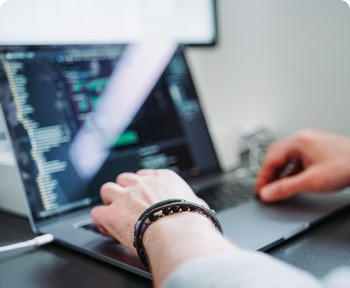 Machine Learning Engineer
World Wide Technology
01/06/2022
Posting ID: 5000810851806
Maryland Heights, Missouri
Why WWT?
Fueled by creativity and ideation, World Wide Technology strives to accelerate our growth and nurture future innovation. From our world class culture, to our generous benefits, to developing cutting edge technology solutions, WWT constantly works towards its mission of creating a profitable growth company that is a great place to work. We encourage our employees to embrace collaboration, get creative and think outside the box when it comes to delivering some of the most advanced technology solutions for our customers.
At a glance, WWT was founded in 1990 in St. Louis, Missouri. We employ over 8,000 individuals and closed nearly $14 Billion in revenue. We have an inclusive culture and believe our core values are the key to company and employee success. WWT is proud to announce that it has been named on the FORTUNE "100 Best Places to Work For®" list for the 10th consecutive year!
As a Machine Learning Engineer, you will collaborate with a multi-disciplinary team of solution architects, engineers, and data scientists on a wide range of business problems. You will not only work on large scale projects to provide value to our customers but will also routinely contribute to building our internal R&D capability to keep our edge in today's data science. We work on providing analytic and engineering solutions to a wide range of clients coming from the domains of mining, healthcare, financial services, retail, and quick service restaurants.
We are looking for candidates who are not only able to use tools and frameworks, but also understand the logic behind them and can develop their own architectural frameworks. Strong Machine Learning Engineers are creative thinkers who are passionate about real world business problems.
Responsibilities:
Develop, productionize, and deploy scalable, resilient software solutions for operationalizing AI & ML

Adhere to software architecture and software design best practices to write scalable, maintainable, well-designed code

Champion Object-Oriented Design Principles: DRY, SRP, Open Closed, Liskov Substitution, Dependency Inversion, Interface Segregation, Delegation

Full ML pipelines. In collaboration with Data Engineering design and build feature engineering pipelines for extraction, transformation, and loading of data from a variety of data sources for ML models.

Stay current on new developments in ML frameworks, data structures, data modelling, software architecture and libraries available for solution development

Coach data scientists and data engineers on software development best practices
Qualifications:
Qualifications:
Proficient practitioner of Python development with experience delivering high quality, production Python code

Experience in object-oriented programming and software architecture

Experience applying continuous delivery best practices, including CI/CD, Version Control, Trunk Based Development, Release Management, and Test-Driven Development using Python and SQL

Knowledge of Machine Learning lifecycle (wrangling data, model selection, model training, modeling validation and deployment at scale) and experience working with data scientists
Familiar with at least one major cloud solutions, preferably Azure

Familiar with Snowflake or similar cloud data warehousing solutions
Experience with deep learning platforms (eg: Databricks, Nvidia DGX) and frameworks (e.g.: TensorFlow, Keras, Theano, PyTorch, Caffe, etc.)

Experience with Agile and DevOps software development principles/methodologies, and working on teams focused on delivering business value
Preferred:
Experience with Edge Analytics, embedded systems, or computer vision

Experience working in Data Architecture, engineering and ETL teams, managing implementation of projects that utilize big data, advanced analytics, and machine learning technologies

Experience with popular MLOps tools (e.g., Kubeflow, mlflow, AzureML)

Experience influencing and building mindshare convincingly with any audience. Confident and experienced in public speaking to large audiences.
Demonstrated experience in teaching and/or mentoring professionals
Education
Master's or bachelor's degree in an engineering discipline (e.g., computer science, mathematics, physics, electrical engineering, industrial engineering or other STEM fields)
Work Experience
2 years of relevant work experience in ML Engineering or related field. (e.g., as a data scientist / data engineer).
Specialized Knowledge, Skills, and Abilities
We don't need an exceptional IQ of 160. All we need is curiosity, humility, and openness to learn. In other words, we just need a Beginner's Mind, even if you have decades of professional experience.
Agile Project Work
Work in cross-functional agile teams of highly skilled software/machine learning engineers, data scientists, DevOps engineers, designers, product managers, technical delivery teams, and others to continuously innovate AI and MLOps solutions
Act as a positive champion for broader organization to develop stronger understanding of software design patterns that deliver scalable, maintainable, well-designed analytics solutions

Acts as an expert on complex technical topics that require cross-functional consultation

Perform other duties as required
Diversity, Equity, and Inclusion is more than a commitment at WWT -- it is the foundation of what we do. Through diverse networks and pipelines, we have a clear vision: to create a Great Place to Work for All. We believe inclusion includes U. Be who U are at WWT!
Preferred Locations, NY, GA, MO, CA, WA and potentially others
WWT has implemented a vaccine requirement for all of its U.S. workforce. All new hires must be fully vaccinated by December 8, 2021. Appropriate religious and medical accommodations will be made.
Equal Opportunity Employer Minorities/Women/Veterans/Differently Abled
Job Number: #22-0022
Posting Locations:
Maryland Heights, Missouri
Contact Information
Recruiter: Jean Chambers
Phone: (410) 579-3072
Email: jchambers@careercircle.com