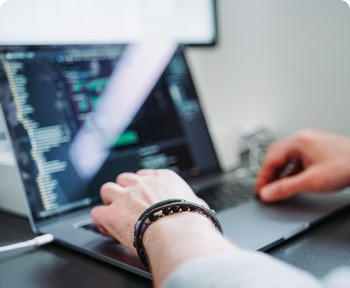 Senior Consultant - Business and Analytics Advisors
World Wide Technology
12/16/2020
Posting ID: 5000673764206
Job Title: Senior Consultant -- Business and Analytics Advisors
Location: Remote job with preferred locations: St. Louis, MO; New York, NY; Denver, CO; Washington, D.C. Applicants Only
Why WWT?
Fueled by creativity and ideation, World Wide Technology strives to accelerate our growth and nurture future innovation. From our world class culture, to our generous benefits, to developing cutting edge technology solutions, WWT constantly works towards its mission of creating a profitable growth company that is a great place to work. We encourage our employees to embrace collaboration, get creative and think outside the box when it comes to delivering some of the most advanced technology solutions for our customers.
At a glance, WWT was founded in 1990 in St. Louis, Missouri. We employ over 6,000 individuals and closed nearly $12 Billion in revenue. We have an inclusive culture and believe our core values are the key to company and employee success. WWT is proud to announce that it has been named on the FORTUNE "100 Best Places to Work For®" list for the ninth consecutive year!
Want to work with highly motivated individuals that come together to form high performance team? Come join WWT today! We are looking for a Senior Consultant to join our Business Analytics & Advisors team within Consulting Services (CS).
Who is the Business Analytics & Advisors (BAA) Team and why join?
The Team: The Business and Analytics Advisors group at WWT is hyper-focused on providing business outcomes for our clients. We take on the most challenging problems our customers face and provide innovative solutions that can involve data strategy, use cases & analytical modeling, data governance, AI/ML platforms, and enterprise architecture strategy. We are made up of consultants who formerly worked at top firms, data scientists with PhDs from the top universities, and engineers with experience in industry and government agencies. Our goal is to bring together business acumen with full-stack technical know-how to develop innovative solutions for our clients' most complex challenges.
What will you be doing?
The Senior Consultant is responsible for solving business problems within client engagements. He/she interacts with clients to understand their business needs, and works with project teams to develop solutions leveraging WWT's capabilities.
The ideal candidate can understand detailed technological, business, and analytical concepts and communicate those concepts to clients in a way that is easy to comprehend.
PRIMARY RESPONSIBILITIES
Develop analytical and technological solutions to achieve defined business objectives

Consult with business users to ensure that solutions meet business needs and are practical to implement

Help maintain project plans and schedules

Create project documentation including technical documents such as process flows and user manuals.

Create clear, compelling charts, tables, and other visuals.

Present results and recommendations to clients and partners

Create educational and sales materials to empower WWT account teams.

Travel: 50%
KEY COMPETENCIES
Business Judgment

Strategic Thinking

Resourcefulness

Analytical Skills

Ability to Listen Well

Oral and Written Communication

Passion/Tenacity

Accountability

Customer Focus
What we need from you:
POSITION REQUIREMENTS
Education: BA or BS required
Preferred majors include:
Economics

Statistics

Management

Engineering

Mathematics

Physics

Biology

Chemistry
WORK EXPERIENCE
3-5 years of work experience, including internships, in one or more of the following areas is preferred:
Management Consulting

Engineering

Scientific Research

Technology Sales

Cybersecurity

Data Science

Application DevelopmentPreferred Skills & Knowledge

General project management skills

Proficiency with Microsoft PowerPoint & Excel

Problem Solving
The well-being of WWT employees is essential.
So, when it comes to our benefits package, WWT has one of the best. We offer the following benefits to all full-time employees:
Health and Wellbeing: Heath, Dental, and Vision Care, Onsite Health Centers, Employee Assistance Program, Wellness program

Financial Benefits: Competitive pay, Profit Sharing, 401k Plan with Company Matching, Life and Disability Insurance, Tuition Reimbursement

Paid Time Off: PTO & Holidays, Parental Leave, Sick Leave, Military Leave, Bereavement

Additional Perks: Nursing Mothers Benefits, Voluntary Legal, Pet Insurance, Employee Discount Program
Diversity, Equity, and Inclusion is more than a commitment at WWT -- it is the foundation of what we do. Through diverse networks and pipelines, we have a clear vision: to create a Great Place to Work for All. We believe inclusion includes U. Be who U are at WWT!

WWT has implemented a vaccine requirement for all of its U.S. workforce. All new hires must be fully vaccinated by December 8, 2021. Appropriate religious and medical accommodations will be made.
Job Number: #20-1494
Posting Locations:
Maryland Heights, Missouri
Contact Information
Recruiter: Jean Chambers
Phone: (410) 579-3072
Email: jchambers@careercircle.com