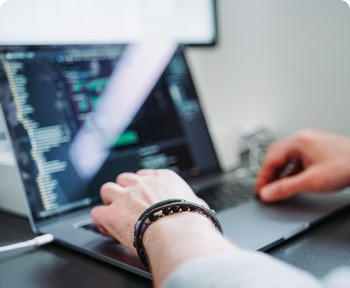 Software Engineer (JavaScript/Python)
World Wide Technology
12/13/2021
Posting ID: 5000768034206
Why Work at WWT?
Fueled by creativity and ideation, World Wide Technology strives to accelerate our growth and nurture future innovation. From our world class culture, to our generous benefits, to developing cutting edge technology solutions, WWT constantly works towards its mission of creating a profitable growth company that is a great place to work. We encourage our employees to embrace collaboration, get creative and think outside the box when it comes to delivering some of the most advanced technology solutions for our customers.
At a glance, WWT was founded in 1990 in St. Louis, Missouri. We employ over 7,000 individuals and closed nearly $14 Billion in revenue. We have an inclusive culture and believe our core values are the key to company and employee success. WWT is proud to announce that it has been named on the FORTUNE "100 Best Places to Work For®" list for the 10th consecutive year!

Position Overview:

World Wide Technology, Inc. has a unique opportunity for a talented, dedicated person to fill the role of Mid Software Engineer.

They're up for joining a nimble, start-up team that's backed by a forward-thinking global organization. This person will work as part of a product focused startup, building software products of the highest quality and helping to lead development

.

This is a remote position.
Responsibilities:
Help support development team, including designing and implementing REST services as well as providing mentorship and training to junior engineers

Build data & analytics architecture to support data science workloads and IT monitoring data ingestion

Interface REST endpoints with Python modules, bash scripts, databases (PostgreSQL, Neo4J, MongoDB)

Support solutions that include API security, authentication, identity management, traffic management, analytics, and performance management for APIs.

Write effective technical documentation, such as tutorials and API call specs

Run test scripts against code to ensure quality delivery.

Resolve code issues with urgency.

Develop code in a CI/CD environment.
Required qualifications
Deep understanding of database design, architecting data models, and engineering data flows

Significant development experience in JavaScript and Python

E

xperience consuming or producing REST APIs

Experience with APIs, gateway security, and REST Experience with modern operations technologies and network troubleshooting

Strong communication skills, good organizational skills, and ability to problem solve

Ability to work independently and in a fast-paced team environment.
Preferred Qualifications
2+ years of experience

Experience developing REST services with Python FastAPI

Experience with SWAGGER documentation
Our Benefits
The well-being of WWT employees is essential. So, when it comes to our benefits package, WWT has one of the best. We offer the following benefits to all full-time employees:
Health and Wellbeing: Heath, Dental, and Vision Care, Onsite Health Centers, Employee Assistance Program, Wellness program

Financial Benefits: Competitive pay, Profit Sharing, 401k Plan with Company Matching,

Life and Disability Insurance, Tuition Reimbursement

Paid Time Off: PTO & Holidays, Parental Leave, Sick Leave, Military Leave, Bereavement

Additional Perks: Nursing Mothers Benefits, Voluntary Legal, Pet Insurance, Employee Discount Program
Additional Requirements:
Ability to give and receive Feedback. A central part of living our core values is our environment of safe, timely, and direct feedback. We require and coach our employees on how to provide constructive and critical feedback to their peers, reports, and leadership. This can take on many forms; written, verbal, in a group setting, and one-on-one, and can involve topics ranging from job performance and leadership effectiveness to root cause analysis, communication, and integrity. While not always comfortable, we see the ability to give and receive feedback in a safe environment as a job requirement common across all practices and roles, and a vital aspect of our culture and continuous improvement.
Possesses a high level of Integrity. Acts ethically and is above reproach. Builds trust through their honesty, reliability, and authenticity. Possesses a strong concern for the needs of his/her colleagues. Takes tough principled stands even if they are unpopular. Meets commitments and keeps promises.
Demonstrates Self-control. Manages his/her impulsive feelings and distressing emotions and operates without any personal agenda. Stays composed, positive and unflappable even in trying moments. Thinks clearly and stays composed and focused under pressure.
Must be Flexible. Smoothly handles multiple demands, shifting priorities, and rapid change. Is able to work collaboratively to get things done. Proactively seeks the advice and suggestions of peers, subordinates, and superiors. Adapts strategies and tactics to fit fluid circumstances. Is flexible in how he/she sees events.
Is Optimistic. Demonstrates a positive mental attitude. Persists in seeking goals despite obstacles and setbacks. Operates from a hope of success rather than a fear of failure. Sees setbacks as due to manageable circumstances rather than a personal flaw.
Continuously Develops Others. Committed to the continuous process of education and development of self and colleagues. Acknowledges people's strengths and accomplishments. Offers useful feedback and helps to identify others' needs for future growth and improvement. Mentors and gives timely coaching that fosters an individual's skills.
Able to Intuitively Understand the way people think and work. Understands the forces that shape the views and actions of clients, customers, or competitors. Accurately reads an organizational and external reality.
Models Leadership qualities. Articulates and arouses enthusiasm for a shared vision and mission. Leads by example.
Is a catalyst for Change. Recognizes the need for change and removes barriers. Challenges the status quo to acknowledge the need for change. Champions the change and enlists others in its pursuit.
Fosters Excellence in Communication. Is effective in give-and-take, registering emotional cues in attuning their message. Deals with difficult issues straightforwardly. Listens well; seeks mutual understanding and welcomes the sharing of information fully. Fosters open communication and stays receptive to bad news as well as good.
About World Wide Technology
The world is changing - fast. To keep pace, companies need to find new ways to get to market faster, disrupt the status quo, optimize operational models, and create experiences their employees and consumers desire. Companies know they must embrace digital, but too often they start the process at the end - with prescriptive technology. We start with the customer. WWT Application Services, formerly Asynchrony Labs, identifies business needs - then designs, develops, and integrates partnered products and custom software solutions for our clients across Retail, Health Care, Financial Services, Department of Defense and every industry in between. Our flexible methodologies and multi-disciplined delivery teams promote intuitive experiences, unparalleled quality, regular analysis of metrics, and iterative product testing.
Our teams are deeply connected and bring their shared insights across industries, disciplines, and markets to every engagement.
Diversity, Equity, and Inclusion is more than a commitment at WWT -- it is the foundation of what we do. Through diverse networks and pipelines, we have a clear vision: to create a Great Place to Work for All. We believe inclusion includes U. Be who U are at WWT!
Equal Opportunity Employer Minorities/Women/Veterans/Differently Abled
WWT has implemented a vaccine requirement for all of its U.S. workforce. All new hires must be fully vaccinated by December 8, 2021. Appropriate religious and medical accommodations will be made.
Job Number: #21-1522
Posting Locations:
Maryland Heights, Missouri
Contact Information
Recruiter: Jean Chambers
Phone: (410) 579-3072
Email: jchambers@careercircle.com