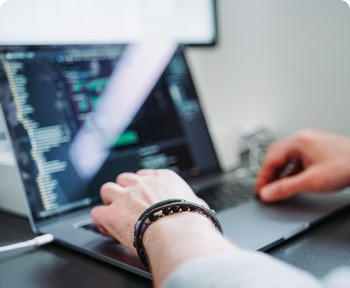 Planning Supervisor
World Wide Technology
02/22/2022
Posting ID: 5000825488506
Why WWT?
Fueled by creativity and ideation, World Wide Technology strives to accelerate our growth and nurture future innovation. From our world class culture, to our generous benefits, to developing cutting edge technology solutions, WWT constantly works towards its mission of creating a profitable growth company that is a great place to work. We encourage our employees to embrace collaboration, get creative and think outside the box when it comes to delivering some of the most advanced technology solutions for our customers.
Founded in 1990 in St. Louis, Missouri, WWT is a global systems integrator and supply chain solutions provider that employs over 7,700 people and operates more than 3.4 million square feet of state-of-the-art warehousing, distribution, and lab integration space strategically located throughout the U.S. We have an inclusive culture and believe our core values are the key to company and employee success. WWT is proud to announce that it has been named on the FORTUNE "100 Best Places to Work For®" list for the past 10 years.
Want to work with highly motivated individuals that come together to form high performance team? Come join WWT today! We are looking for a Planning Supervisor to work remote-nationwide with preferred locations in MO, IL, TN, TX.
Promotes the World Wide Technology Core Values and Corporate Goals
Supply Chain and Inventory management:
Provides direction, training and support to direct reports in support of the WWT performance matrix.

Recommends planning level targets that ensure continuity of supply as well as minimize excess inventory.

Manages, mitigates and reports aged inventory to internal and external customers.

Provides oversight and governance to ensure planners are executing to WWT and customer expectations.
Delivers Operational Excellence through:
Develops and drives execution to KPI's designated for program and customer measurements.

Drives cross functional teams though continuous improvement initiatives in current and future business opportunities.

Evaluates existing processes and design new ones when needed to drive efficiency within the Operations.

Develops business strategies for new supply chain planning programs. Working closely with customer, program manager and local resources.
Provides internal and external collaboration:
Engaged and builds ongoing collaborative relationship with customers, program management, logistics and quality on local and global scale.

Provides evaluation feedback and strategy on vendor performance in the areas of continuity of supply, service and competitive pricing.

Leads operational reviews with customer, focusing on key materials performance indicators and initiatives.
Job Responsibilities:
Responsibilities of this job consist of managing resources, governance on inventory levels and customer escalations for the planning organization, including:
Leads a small team of planning resources

Initiates projects to grow, develop and scale team

Actively measures and provides oversight to team KPI

Promotes trust and HPT through coaching, appreciation and recognition

Works with management on new program start ups

Analyzes trending and works with team on corrective actions

Identify impactful goals, objectives and initiatives

Oversight and engagement with internal and external teams on aged and excess activities

Manages escalations from Team, Customer and Partners
Skills necessary to be successful in this role include:
Core Functional /Technical Skills

Forecasting

Coaches others to draw reasonable forecasting conclusions based on past and present data and interpretation of the impact of prevailing trends.

Resource Planning and Optimization

Reviews skill and expertise requirements across the department or multiple teams and ensures that enough people are trained or cross-trained to achieve work goals. Creates contingency resource plans to ensure continuity of work processes in the face of a delay or shortage in financial/material resources. Recognizes and rewards appropriate resource utilization and creative suggestions to gain efficiency in resource usage."

Material Management

Guides the ordering, shipping and warehousing processes to ensure a consistent flow for production; implements new strategies and designs to improve the movement of materials.

Data Analysis

Guides others to collect information and analyze complex data and business problems; identifies trends and uses data-driven insights to make recommendations.

Operational Excellence

Identifies opportunities to improve efficiency while providing flawless transactions, services and products; manages monetary assets and other resources to optimize cost effectiveness.

System Thinking

Facilitates collaboration with different stakeholders with varied perspectives to develop effective solutions to issues. Strives for optimum organizational efficiency by applying systems thinking across boundaries and making recommendations about policies/ processes. Takes a whole systems approach to analyze issues and implements holistic solutions by ensuring that linkages between structure, people, process and technology are made."

Research

Provides guidance in selecting the appropriate research tools, data sources and methodologies to test and/or validate hypotheses; reports departmental findings.
A successful candidate for this role would exhibit the following traits:
Provides clear and productive direction to their team via thorough planning and effective communication

Enjoys tackling new challenges and seizing the opportunity to deliver results through hard work

Effectively distributes workload of team and monitors performance against established objectives and key results

Naturally takes the lead in challenging circumstances and provides needed direction even on unpopular issues

Does not avoid difficult conversations but addresses challenging direct reports in a timely manner through effective coaching

Comfortable and effective in presenting to and closely working with senior leadership
QUALIFICATIONS:
Education

Preferred Bachelor's degree or minimum of 5 years of related experience.

Certifications

Work Experience

Requires at least 5 years of prior experience in planning, procurement or inventory management role.

Proven track record of delivering results through process development and governance oversight

Specialized Knowledge, Skills, and Abilities

Basic ability to arrange and retrieve data, knowledge, and ideas through utilization of math skills, organization of information.

Excellent oral and written communication skills with ability to communicate through all levels of organization
WWT has a vaccine requirement for all of its U.S. workforce. All new hires must be fully vaccinated before starting at WWT. Appropriate religious and medical accommodations will be made and can be discussed in the pre-hire process.
World Wide Technology, Inc. offers excellent benefits and competitive compensation. Visit our company web page at www.wwt.com for more information.

Diversity, Equity, and Inclusion is more than a commitment at WWT -- it is the foundation of what we do. Through diverse networks and pipelines, we have a clear vision: to create a Great Place to Work for All. We believe inclusion includes U. Be who U are at WWT!
Equal Opportunity Employer Minorities/Women/Veterans/Differently Abled.
Job Number: #22-0407
Posting Locations:
Maryland Heights, Missouri
Contact Information
Recruiter: Jean Chambers
Phone: (410) 579-3072
Email: jchambers@careercircle.com