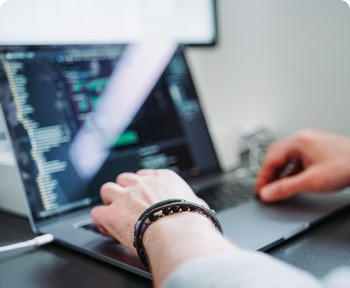 Inside Sales Support (Army/SOF)
World Wide Technology
01/08/2022
Posting ID: 5000811810200
Maryland Heights, Missouri
Why WWT?
Fueled by creativity and ideation, World Wide Technology strives to accelerate our growth and nurture future innovation. From our world class culture, to our generous benefits, to developing cutting edge technology solutions, WWT constantly works towards its mission of creating a profitable growth company that is a great place to work. We encourage our employees to embrace collaboration, get creative and think outside the box when it comes to delivering some of the most advanced technology solutions for our customers.
At a glance, WWT was founded in 1990 in St. Louis, Missouri. We employ over 7,500 individuals and closed nearly $13 Billion in revenue. We have an inclusive culture and believe our core values are the key to company and employee success. WWT is proud to announce that it has been named on the FORTUNE "100 Best Places to Work For®" list for the tenth consecutive year!
Want to work with highly motivated individuals that come together to form a high-performance team? Come join WWT! We are looking for an Inside Sales Representative to join our Public Sector team today!
Why should you join Inside Sales?
As Inside Sales Support within WWT, you will have the opportunity to work within a high performing impact team including authorized suppliers and Inside Sales Representatives to learn the full scope of business and understand WWT's customer and business needs. The ability to assist in preparing customer price proposals as well as identifying and leveraging product and promotional incentives will give you the base understanding of both Inside Sales as well as our Outside Sales organizations. The clearly defined career path within Inside Sales, as well as their excellent organizational leadership, makes this role a great opportunity to further your professionalism and knowledge of WWT and the ever-growing IT field.
Responsibilities Include:
Assist inside sales team in developing price proposals based on customer needs

Build and maintain a strong working knowledge of supply partner tools and processes

Obtain pricing and product availability details through authorized suppliers

Working knowledge of quote to delivery process

Provide order tracking details to both the inside sales team and end-user customers as necessary

Build and maintain strong working relationships with internal sales and operations teams as well as authorized suppliers

Provide backup support to team members during peak periods and PTO

Responsibilities may vary based on assigned team, customers and associated suppliers
Personal Attributes:
Must have a passion for learning and continued education regarding our go-to-market strategy, our processes and the Information Technology industry

Ability to prioritize and perform work in required time frames

Capability to multi-task and adapt to change

Ability to communicate effectively and in a timely manner.

A willingness to do whatever it takes to get the job done

Proactive attitude and work ethic

Must be a team player
Qualifications:
B.A., Business, Finance or other related field or equivalent work experience

Strong analytical skills and attention to detail

Extremely organized

Proficient PC skills (Microsoft Excel, Word)

Excellent communication skills
Want to learn more about WWT? Check us out here: https://www.wwt.com/about
The well-being of WWT employees is essential. So, when it comes to our benefits package, WWT has one of the best. We offer the following benefits to all full-time employees:
Health and Wellbeing: Heath, Dental, and Vision Care, Onsite Health Centers, Employee Assistance Program, Wellness program

Financial Benefits: Competitive pay, Profit Sharing, 401k Plan with Company Matching, Life and Disability Insurance, Tuition Reimbursement

Paid Time Off: PTO & Holidays, Parental Leave, Sick Leave, Military Leave, Bereavement

Additional Perks: Nursing Mothers Benefits, Voluntary Legal, Pet Insurance, Employee Discount Program
** WWT has implemented a vaccine requirement for all of its U.S. workforce. All new hires must be fully vaccinated by December 8, 2021. Appropriate religious and medical accommodations will be made **
Job Number: #22-0041
Posting Locations:
Maryland Heights, Missouri
Contact Information
Recruiter: Jean Chambers
Phone: (410) 579-3072
Email: jchambers@careercircle.com