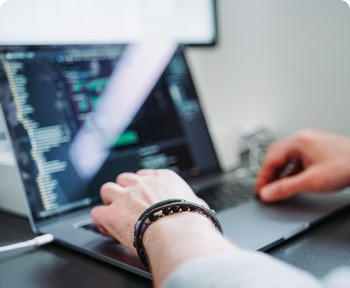 Senior Enterprise Architect
World Wide Technology
07/12/2021
Posting ID: 5000743465006
Maryland Heights, Missouri
The Organization
WWT is one of the USA's largest system integrator with over $11 billion in revenue and has been featured on Fortune's Great Place to Work list for 10 years in a row. We integrate technology to serve the business purposes and objectives of our customers. Through our culture of innovation, we inspire, build and deliver business results, from idea to outcome.
With over 7,000 employees globally, our customers include 70% of the Fortune 100 companies and sit across all domains including telecom, finance, industrial, retail and manufacturing.
The Team
The Business and Analytics Advisors team aligns business strategy with the technology, people, process, and solution choices our clients need to make. We help our clients make the right investments in analytics that offer business value. Our Data Science team has been involved with building cutting edge solutions in various domains that employ everything from regression models to deep learning over GPUs and holds several innovative patents.
The analytics industry is always evolving and it's our mission to stay on the cutting-edge of it. This means exciting career opportunities and a culture of innovation that promotes hyper collaboration with some of the brightest minds in the field.
Many enterprises are trying to make the transition from data built around the company to being a company built around the data. We help our customers along that journey on the data maturity curve. We help them make data analysis a key part to the way their business is run by using sophisticated technology approaches to how they generate data
Role Overview
The Senior Enterprise Architect is a senior engineer with the ability to form trusted advisory relationships with WWT customers by helping them design, develop and deploy secure, agile, sustainable solutions in response to disruptive forces in their industries. This individual is responsible for helping WWT customers develop enterprise architecture strategies. The role will drive the creation of enterprise business capability architecture blueprints and integrated roadmaps that guide customer strategic investments and enterprise initiatives.
The Senior Enterprise Architect has a broad focus that will ultimately lead to the deployment of modernized systems and transformative solutions across the IT landscape in support of our customers' business strategies. Our Senior Enterprise Architects are expected to advise executive-level customer leaders and WWT project teams on developing enterprise architectures that links the business strategy and processes of our customers to their IT strategies & feel comfortable interacting with senior-level customer contacts
Required Skills
In this role, as a Senior Enterprise Architect, you will be responsible for:
· Work with customers to gain a detailed understanding of their current and future technical and business needs
· Fosters relationships by working closely on complex technology initiatives with our WWT Teams and customers
· Responsible for the development of enterprise architecture blueprints that articulate our customers business strategy, future state business and technology architecture, and execution roadmaps
· Help architect solutions that enable our customers to achieve best-in-class performance, reliability, and privacy, while adhering to industry standard architectural principals
· Conduct architecture and technical workshops that may include enablement sessions
· Provide oversight and guidance to teams consisting of WWT experts deploying complex solutions that span network, compute, storage, virtualization, collaboration, security, big data and application development
· Participate in industry, product, and procedural training as needed to maintain the knowledge and certifications necessary to be effective
Qualifications
Advanced understanding of infrastructure (network, storage, compute, virtualization) and information security
· Highly proficient in viewing enterprise challenges from a business, application, and technology perspective
· Highly proficient in developing conceptual models
· Proficient in developing and executing high-level designs
· Proficient in cloud platform architecture and design including SaaS, PaaS, and IaaS.
· Experience developing and implementing best practices for IT Service Delivery
· Experience with software-defined networks, software-defined data center infrastructure, and understanding of modern cloud capabilities (Private, Hybrid, and Public)
· Understanding of at least two modern programming languages (Python/Perl/Java/.Net/MySQL/PgSQL) and scripting related to automation, orchestration, Infrastructure as a Service, etc.
· Excellent analytic and problem-solving skills
· Sound business and technical acumen, with deep expertise in at least one business area
· Proven track record of working with subject matter experts, consultants, professional services, IT, operations, and others over the technology lifecycle
· Strong ability to think creatively and strategically.
· Proven collaborative approach; openly sharing information and receptive to the ideas of others.
· Masters' degree in Business or Computer Science/Engineering, and/or equivalent work experience
· Minimum 10 years of progressive engineering leadership experience in a highly complex, sophisticated environment
· 5-7+ years in a Lead Enterprise Architect role
· Experience leading the development of enterprise architectures, cloud environments, and application frameworks
· Demonstrated experience working with geographically (and potentially globally) dispersed teams
· Record of building high trust relationships
· Proven team management skills
Want to learn more about Consulting Services? Check us out on our platform: https://www.wwt.com/consulting-services
What else do you need to know?
The well-being of WWT employees is essential. So, when it comes to our benefits package, WWT has one of the best. We offer the following benefits to all full-time employees:
Health and Wellbeing: Heath, Dental, and Vision Care, Onsite Health Centers, Employee Assistance Program, Wellness program

Financial Benefits: Competitive pay, Profit Sharing, 401k Plan with Company Matching, Life and Disability Insurance, Tuition Reimbursement

Paid Time Off PTO & Holidays, Parental Leave, Sick Leave, Military Leave, Bereavement

Additional Perks: Nursing Mothers Benefits, Voluntary Legal, Pet Insurance, Employee Discount Program
Diversity, Equity, and Inclusion is more than a commitment at WWT -- it is the foundation of what we do. Through diverse networks and pipelines, we have a clear vision: to create a Great Place to Work for All. We believe inclusion includes U. Be who U are at WWT!

This role may require on-location work with WWT customers.Some customers may require WWT employees and Contractors on-site to be vaccinated against COVID-19 and/or to receive frequent negative COVID-19 testing.
Job Number: #21-1124
Posting Locations:
Maryland Heights, Missouri
Contact Information
Recruiter: Jean Chambers
Phone: (410) 579-3072
Email: jchambers@careercircle.com