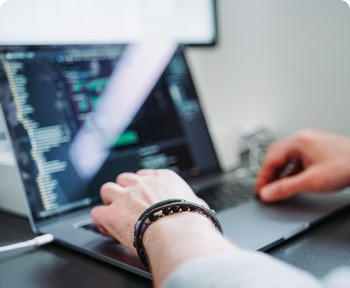 O365 Solutions Architect--Microsoft Security And Compliance
World Wide Technology
12/13/2021
Posting ID: 5000581106906
Maryland Heights, Missouri
Why WWT?
Fueled by creativity and ideation, World Wide Technology strives to accelerate our growth and nurture future innovation. From our world class culture, to our generous benefits, to developing cutting edge technology solutions, WWT constantly works towards its mission of creating a profitable growth company that is a great place to work. We encourage our employees to embrace collaboration, get creative and think outside the box when it comes to delivering some of the most advanced technology solutions for our customers.
At a glance, WWT was founded in 1990 in St. Louis, Missouri. We employ over 6,000 individuals and closed nearly $12 Billion in revenue. We have an inclusive culture and believe our core values are the key to company and employee success. WWT is proud to announce that it has been named on the FORTUNE "100 Best Places to Work For®" list for the ninth consecutive year!
Want to work with highly motivated individuals that come together to form high performance team? Come join WWT today! We are looking for an O365 Architect focussed on Security and Compliance to join our Cloud architecture and Engineering team.
Why should you join the Cloud Architecture and Engineering team?
The Cloud Architecture & Engineering team is a fast paced-high energy organization. We focus on the cutting edge services and technologies used in cloud operating models. Our main focus is AWS, Microsoft and Google with additional focus around application architecture, hybrid cloud platforms and infrastructure as code technologies. The team is focused on working in teams to solve complex challenges and help customers bring to life their transformation initiative through the use of Public/Private/Hybrid cloud platforms, application architecture and data. We often work cross functionally with other technology practices within WWT such as Application Services, Global Engineering, Consulting Services, and Infrastructure Services.
The O365 SA will help customers with the design, development and deployment of messaging and communications solutions.
The SA will need to have expert level experience and knowledge of:
Office 365 architecture

Exchange

Teams / Skype

SharePoint Server

AIP : Azure Information Protection

ATP : Azure Threat Protection

MCAS : Microsoft Cloud App Security

Office 365 Security Assessments:

Office 365/Azure Identity Management

Implementation and Administrative tasks for each of the above
Hybrid Skillsets
The ability to connect/integrate on-premise environments to the Microsoft Azure and Office 365 cloud. Additional expert knowledge of:
Active Directory

Azure Active Directory Connect

Network infrastructure
Migrations:
With most Office 365 migrations, the SA will need to understand the framework or architecture around migrations as it relates to the products above. Specifically, the tools and requirement needs.
Security and Compliance:
With any new or existing Microsoft Cloud environment, the SA should be able to conduct:
Architectural Assessment of the environments

Review compliance to meet the customer's industry specific or improve upon security and compliance needs.
General:
Conduct internal or external workshops as an SME on Office 365 or Azure related topics including:
The SA needs to help with scoping the engagement, creating SOWs, pre-sales and customer facing calls to discuss provide solutions a customer needs. The role must have strong leadership skills and the ability to professionally represent WWT in challenging environment.
Specific:
The Security Architect will speak to the client about Office 365 security related concepts and products.
This includes:
Understanding customers' security goals and objectives.

Identifying security threats using a Microsoft 365 E5 trial.

Delivering the Microsoft Security end-to-end story.

Showcasing core IT and user security scenarios through hands-on activities.

Developing joint plans and recommending next steps.
The Architect should also have a deep understanding of:
M365 Security Assessment/Workshop

Compliance Workshops

Security Proof of Concept

Microsoft Cloud App Solution (MCAS)

Microsoft Threat Protection (MTP)

Microsoft Advanced Information Protection (AIP)

Core Enablement (AAD Hybrid Connection)
The individual(s) should have understanding of competitive technologies to properly assess the feasibility of migrating customer solutions from, and/or integrating with customer solutions hosted on non-Microsoft platforms.
Examples of competing 3rd party cloud email solutions include:
Identity Management: OKTA, Centrify , Onelogin, Gemalto

SMTP management: MimeCast, Proofpoint, Barracuda, Cisco

SharePoint: Sharegate, Metalogics

Email: Quest (including Binary Tree)
Certifications:
SA's should have or be working towards certification in Office 365.
Travel 30-50%
Want to learn more about Cloud Architecture and Engineering? Check us out on our platform: https://www.wwt.com/category/multi-cloud-architecture
The well-being of WWT employees is essential. So, when it comes to our benefits package, WWT has one of the best. We offer the following benefits to all full-time employees:
Health and Wellbeing: Heath, Dental, and Vision Care, Onsite Health Centers, Employee Assistance Program, Wellness program
Financial Benefits: Competitive pay, Profit Sharing, 401k Plan with Company Matching, Life and Disability Insurance, Tuition Reimbursement
Paid Time Off: PTO & Holidays, Parental Leave, Sick Leave, Military Leave, Bereavement
Additional Perks: Nursing Mothers Benefits, Voluntary Legal, Pet Insurance, Employee Discount Program
Diversity, Equity, and Inclusion is more than a commitment at WWT -- it is the foundation of what we do. Through diverse networks and pipelines, we have a clear vision: to create a Great Place to Work for All. We believe inclusion includes U. Be who U are at WWT!
Preferred Locations, NY, GA, MO, CA, WA and potentially others
WWT has implemented a vaccine requirement for all of its U.S. workforce. All new hires must be fully vaccinated by December 8, 2021. Appropriate religious and medical accommodations will be made.
Equal Opportunity Employer Minorities/Women/Veterans/Differently Abled
Job Number: #20-0271
Posting Locations:
Maryland Heights, Missouri
Contact Information
Recruiter: Jean Chambers
Phone: (410) 579-3072
Email: jchambers@careercircle.com