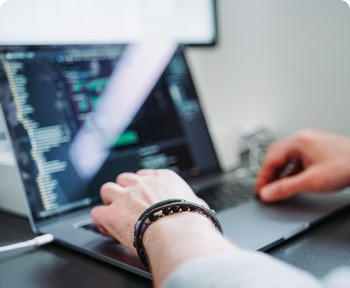 Consulting Automation Architect
World Wide Technology
12/13/2021
Posting ID: 5000707303906
Maryland Heights, Missouri
Why WWT?
Fueled by creativity and ideation, World Wide Technology strives to accelerate our growth and nurture future innovation. From our world class culture, to our generous benefits, to developing cutting edge technology solutions, WWT constantly works towards its mission of creating a profitable growth company that is a great place to work. We encourage our employees to embrace collaboration, get creative and think outside the box when it comes to delivering some of the most advanced technology solutions for our customers.
At a glance, WWT was founded in 1990 in St. Louis, Missouri. We employ over 6,000 individuals and closed nearly $12 Billion in revenue. We have an inclusive culture and believe our core values are the key to company and employee success. WWT is proud to announce that it has been named on the FORTUNE "100 Best Places to Work For®" list for the ninth consecutive year!
Want to work with highly motivated individuals that come together to form high performance team? Come join WWT today! We are looking for a Consulting Automation Technical Solutions Architect to join our Automation Practice within Global Engineer Team.
Why should you join the Automation Practice team
You enjoy being part of a high-performance team that embraces innovation, creative thinking, and a passion for learning. You will be helping our customers transform their organization and creating a programmability-first culture.
What will you be doing?

The Consulting Automation Architect role drives large customer automation programs, developing strategies to achieve outcomes, design automation architectures in multi-cloud environments, and lead development efforts. Your communication skills show leadership to customers and our team to drive successful results. Your consultative skills are leveraged as you help evaluate customer maturity and requirements, propose a solution and lead automation programs that align with business objectives. You will focus on mentoring junior-level engineers as part of a career advancement structure. You'll also need to be comfortable working with sales account executives, WWT's technology partner network, WWT professional services, and IT and business executives.
What you need to be Successful:
We expect applicants to exhibit these characteristics in their work:
Autodidact with a passion for learning

Programmability-first mindset

Ability to thoroughly document and communicate ideas to a broad audience

Incredible attention to detail and code-craft

Communicates and thinks in a structured manner

Comfortable talking with customers, partners, and anyone who has valuable input

Heart of a teacher, have a passion for enabling the success of others

Cloud domain expertise across

-- Amazon

Web Services, Google Cloud Platform and Microsoft Azure

Infrastructure automation expertise in large multi-cloud environments using Terraform

Knowledge of internetworking, compute, storage and security
RESPONSIBILITIES:
We expect applicants to contribute to the success of the practice by actively
Lead customer automation engagements around core offering areas: strategy, enablement, and execution

Provide technical leadership during customer engagements

Help scope and plan complex automation engagements based on customer requirements

Layout architectures and designs that are simple enough

to be built and work

Mentor and collaborate with your peers - Strive to raise everyone's game, including your own

Drive continuous improvement within the practice around development, collaboration, and mentorship

Collaborate through code-reviews of automation solutions

Contribute to the success of the practice as a librarian of the automation intellectual property



QUALIFICATIONS:
We realize the industry is disrupting and innovating, and these are core competencies for the role:
E

xtensive experience developing and implementing infrastructure automation within an organization

Extensive experience with Terraform and other

HashiCorp

solutions (Consul, Vault, Packer, Vagrant)

Experience with

HashiCorp

Enterprise solutions a plus

(Terraform/Vault/Consul)

Bachelor's Degree in Computer Science, Electrical Engineering, or equivalent experience

Experience leading large and complex automation engagement

Experience developing standards and best practices around development projects

Experience using modern development tools and environments (e.g., Git,

Visual Studio Code

, Docker, Linux/Unix)

Experience integrating automation tools with CI/CD platforms

Adept with data serialization formats YAML, JSON, XML,

Protobuf

, and CSV

Experience with Python and Golang with other programming languages a plus

Experience with Model Driven Programmability (NETCONF/RESTCONF/YANG) and REST APIs

Foundational knowledge of on-prem infrastructure (network, storage, compute,

etc

)

Working knowledge of one or more automation and orchestration tools and platforms (Ansible, Chef, Puppet,

SaltStack

, VMware VRA, ServiceNow, Cisco NSO)
GETTING TO KNOW YOU:
Candidates are encouraged to showcase examples of their work by providing links to their GitHub / GitLab account and blogs, articles, and presentations to user groups and conferences.
Contributions to Open Source projects is a plus.
Want to learn more about the WWT Automation Practice? Check us out on our platform:
https://www.wwt.com/topic/infrastructure-automation
https://www.wwt.com/video/tec37-e01-breeding-unicorn-employees
https://www.wwt.com/ansiblefest2020
The well-being of WWT employees is essential. So, when it comes to our benefits package, WWT has one of the best. We offer the following benefits to all full-time employees:
Health and Wellbeing: Heath, Dental, and Vision Care, Onsite Health Centers, Employee Assistance Program, Wellness program

Financial Benefits: Competitive pay, Profit Sharing, 401k Plan with Company Matching, Life and Disability Insurance, Tuition Reimbursement

Paid Time Off: PTO & Holidays, Parental Leave, Sick Leave, Military Leave, Bereavement

Additional Perks: Nursing Mothers Benefits, Voluntary Legal, Pet Insurance, Employee Discount Program
Diversity, Equity, and Inclusion is more than a commitment at WWT -- it is the foundation of what we do. Through diverse networks and pipelines, we have a clear vision: to create a Great Place to Work for All. We believe inclusion includes U. Be who U are at WWT!
Equal Opportunity Employer Minorities/Women/Veterans/Differently abled
WWT has implemented a vaccine requirement for all of its U.S. workforce. All new hires must be fully vaccinated by December 8, 2021. Appropriate religious and medical accommodations will be made.
Preferred Locations, NY, GA, MO, CA, NC, TX, WA and potentially others
Job Number: #21-0478
Posting Locations:
Maryland Heights, Missouri
Contact Information
Recruiter: Jean Chambers
Phone: (410) 579-3072
Email: jchambers@careercircle.com