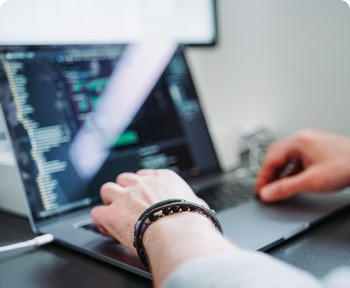 Senior Architect
World Wide Technology
01/19/2022
Posting ID: 5000811381306
Maryland Heights, Missouri
Why WWT?
Fueled by creativity and ideation, World Wide Technology strives to accelerate our growth and nurture future innovation. From our world class culture, to our generous benefits, to developing cutting edge technology solutions, WWT constantly works towards its mission of creating a profitable growth company that is a great place to work. We encourage our employees to embrace collaboration, get creative and think outside the box when it comes to delivering some of the most advanced technology solutions for our customers.
At a glance, WWT was founded in 1990 in St. Louis, Missouri. We employ over 6,000 individuals and closed nearly $12 Billion in revenue. We have an inclusive culture and believe our core values are the key to company and employee success. WWT is proud to announce that it has been named on the FORTUNE "100 Best Places to Work For®" list for the ninth consecutive year!
Want to work with highly motivated individuals that come together to form high performance team? Come join WWT today! We are looking for an Enterprise Architect to join our Business Analytics & Advisors team within Consulting Services (CS).
Who is the Business Analytics & Advisors (BAA) Team and why join?
The Team: We are hyper-focused on providing business outcomes for our clients. We take on the most challenging problems our customers face and provide innovative solutions that can involve data strategy, use cases & analytical modeling, data governance, AI/ML platforms, and enterprise architecture strategy. We are made up of consultants who formerly worked at top firms, data scientists with PhDs from the top universities, and engineers with experience in industry and government agencies. Our goal is to bring together business acumen with full-stack technical know-how to develop innovative solutions for our clients' most complex challenges.
Job Summary
A proven expert in designing and implementing technology transformations to meet complex business needs. The Sr. Architect ensures that solutions are aligned with business needs, security requirements, and can support contingency plans. This person will establish and implement best practice methodology, reference architectures, KPI's, processes and procedures to efficiently implement technology transformations for our global customers. The Sr. Architect can advise other architects on how their domains inter-relate. The Sr. Architect must be able to consult with subject matter experts and business leaders in order to deliver successful project outcomes.
Bachelors' Degree in related field.

10+ plus years of previous project management and IT skills working on strategic initiatives for product and infrastructure transformations.

Proven experience leading large/complex projects from beginning to end while considering strategic goals and plans and keeping customer focus.

Strong technical acumen, knowledgeable in the areas of Data Center and cloud infrastructures as well as platform operations and/or Dev/Ops

Ability to work effectively in both Agile and Waterfall methodologies incorporating a hybrid approach when needed

Ability to come up to speed quickly and operate in a complex, kinetic environment
Want to learn more about Consulting Services? Check us out on our platform: https://www.wwt.com/consulting-services
How about WWT Analytics & AI Consulting? Check us out on our platform: https://www.wwt.com/business-and-analytics-advisors
The well-being of WWT employees is essential. So, when it comes to our benefits package, WWT has one of the best. We offer the following benefits to all full-time employees:
Health and Wellbeing: Heath, Dental, and Vision Care, Onsite Health Centers, Employee Assistance Program, Wellness program

Financial Benefits: Competitive pay, Profit Sharing, 401k Plan with Company Matching, Life and Disability Insurance, Tuition Reimbursement

Paid Time Off: PTO & Holidays, Parental Leave, Sick Leave, Military Leave, Bereavement

Additional Perks: Nursing Mothers Benefits, Voluntary Legal, Pet Insurance, Employee Discount Program
WWT has implemented a vaccine requirement for all of its U.S. workforce. All new hires must be fully vaccinated by December 8, 2021. Appropriate religious and medical accommodations will be made.
Job Number: #22-0035
Posting Locations:
Maryland Heights, Missouri
Contact Information
Recruiter: Jean Chambers
Phone: (410) 579-3072
Email: jchambers@careercircle.com