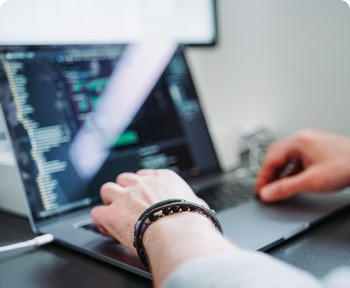 Security Infrastructure and Operations Practice Manager
World Wide Technology
02/19/2022
Posting ID: 5000824995006
Maryland Heights, Missouri
Why WWT?
Fueled by creativity and ideation, World Wide Technology strives to accelerate our growth and nurture future innovation. From our world class culture, to our generous benefits, to developing cutting edge technology solutions, WWT constantly works towards its mission of creating a profitable growth company that is a great place to work. We encourage our employees to embrace collaboration, get creative and think outside the box when it comes to delivering some of the most advanced technology solutions for our customers.
At a glance, WWT was founded in 1990 in St. Louis, Missouri. We employ over 7,000 individuals and closed nearly $12 Billion in revenue. We have an inclusive culture and believe our core values are the key to company and employee success. WWT is proud to announce that it has been named on the FORTUNE "100 Best Places to Work For®" list for the tenth consecutive year!
Want to work with highly motivated individuals that come together to form high performance team? Come join WWT today! We are looking for a Security Infrastructure and Operations Practice Manager to join our Global Cybersecurity Practice
Why should you join the Global Cybersecurity Practice team?
WWT works to secure the future and solve the most complex cybersecurity issues for the largest businesses and governments in the world. Our Global Cybersecurity Practice is staffed by former CISOs, CIOs, security analysts, architects, and engineers. WWT applies a consultative approach to help customers develop and execute holistic cyber programs by aligning business, architecture, and operations.
Security continues to be one of the fastest-growing business lines at WWT. As one of our four core market competencies, we work with some of the largest and most complex clients on the planet to help them manage risk and defend their organizations from continuous threats. Our talented team of security consultants, architects, and engineers drive innovative, outcome-based solutions across our enterprise, telecommunications, and public sector customers.
What will you be doing?
The Security Infrastructure and Operations Practice Manager is responsible for setting strategy and managing the day-to-day business for the Security Infrastructure and Operations consulting team. This quality-focused consulting team partners with customers in their journey to develop and implement modern security architectures and operational approaches that drive meaningful outcomes for their business. Internally, the team partners with the WWT sales force to position and scope consulting opportunities, our Advanced Technology Center to evaluate cutting-edge technologies and the Global Security Practice leadership to develop and deploy new services to meet customer and industry demand.
The Practice Manager is focused on leading the growth of the Security Infrastructure and Operations practice through sound business management, relevant and insightful thought leadership, strategic sales engagement, and strong people leadership.
RESPONSIBILITIES:
Grow and build a high-performance consulting team that delivers cyber security services to enterprise level clients

Lead a cross-functional team through WWT IML principle alignment and customer delivery excellence.

Build and maintain consultative relationship with strategic customers (VP/CxO level) and partners (OEMs)

Maintain a strong focus on trends and developments in the security industry and leverage that input to influence development and investments into the practice

Challenges the team to approach business and technical opportunities with a creative and innovative mindset

Advance the business and value proposition of WWTs services and technology to customers, partners and the industry through proficient presentation and communication skills

Evaluate requests and assign the appropriate solution-focused, technical-focused and/or other resources

Engage on large/strategic deals to optimize proposed solutions, leveraging one's broad expertise, best practices and external resources as needed

Lead cross-functional projects within and beyond areas of immediate responsibility

Collaborate with WWT's various services teams to enable complete solutions that can be taken to market

Track and report team metrics for team activities, opportunities, utilization, availability and efficiency
QUALIFICATIONS:
8 years of total relevant security experience required, 10 preferred

3-5 years of security architecture experience across both sales and engagement delivery. The ideal candidate will have combined knowledge across various infrastructure security platforms and architectures encompassing endpoints, networks and data, including industry trends and directions.

Ability to communicate effectively with both executives and technical leaders at Fortune 500 organizations.

2+ years management experience (or demonstrated leadership within a technical team)

Strong familiarity with security architecture and operational tool sets, including SASE, SWG, network security, endpoint security, detect and respond platforms, orchestration, and automation, SIEM, etc.

Familiarity with security product lines from leading platforms and OEMs including Tanium, Crowdstrike, Splunk, Palo Alto Networks, Cisco, Zscaler and Fortinet

Knowledge of the various industry and architecture strategies, frameworks, standards and practices for security architecture, operations, governance, and compliance

Extensive experience in organizing resources, establishing priorities, and leading security initiatives

Extensive ability to perform concurrent tasks in complex environments under adjusting priorities

Ability to communicate and modify approach, language, and style to different audiences

Must have excellent communication skills, writing skills, and the ability to work with team members at all levels

Bachelors or equivalent level degree in

Computer Science, Computer Engineering or a closely related field
Want to learn more about the Global Cybersecurity Practice? Check us out on our platform:
The well-being of WWT employees is essential. So, when it comes to our benefits package, WWT has one of the best. We offer the following benefits to all full-time employees:
Health and Wellbeing: Heath, Dental, and Vision Care, Onsite Health Centers, Employee Assistance Program, Wellness program

Financial Benefits: Competitive pay, Profit Sharing, 401k Plan with Company Matching, Life and Disability Insurance, Tuition Reimbursement

Paid Time Off: PTO & Holidays, Parental Leave, Sick Leave, Military Leave, Bereavement

Additional Perks: Nursing Mothers Benefits, Voluntary Legal, Pet Insurance, Employee Discount Program
Diversity, Equity, and Inclusion is more than a commitment at WWT -- it is the foundation of what we do. Through diverse networks and pipelines, we have a clear vision: to create a Great Place to Work for All. We believe inclusion includes U. Be who U are at WWT!
Preferred Locations: MO, IL, FL, AZ, CA, TX, GA and potentially others
Equal Opportunity Employer Minorities/Women/Veterans/Differently abled
**WWT has a vaccine requirement for all of its U.S. workforce. All new hires must be fully vaccinated before starting at WWT. Appropriate religious and medical accommodations will be made and can be discussed in the pre-hire process.**
Job Number: #22-0403
Posting Locations:
Maryland Heights, Missouri
Contact Information
Recruiter: Jean Chambers
Phone: (410) 579-3072
Email: jchambers@careercircle.com