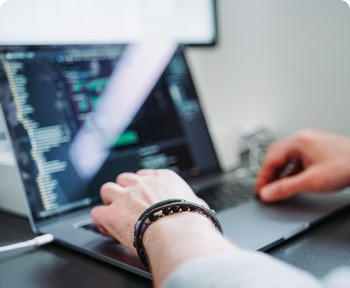 Technical Consultant
World Wide Technology
01/21/2022
Posting ID: 5000816101806
Maryland Heights, Missouri
Why WWT?
Fueled by creativity and ideation, World Wide Technology strives to accelerate our growth and nurture future innovation. From our world-class culture to our generous benefits, to developing cutting-edge technology solutions, WWT constantly works towards its mission of creating a profitable growth company that is a great place to work. We encourage our employees to embrace collaboration, get creative and think outside the box when it comes to delivering some of the most advanced technology solutions for our customers.
At a glance, WWT was founded in 1990 in St. Louis, Missouri. We employ approximately 7800 individuals and closed nearly $13 Billion in revenue. We have an inclusive culture and believe our core values are the key to company and employee success. WWT is proud to announce that it has been named on the FORTUNE "100 Best Places to Work For®" list for the tenth consecutive year!
Want to work with highly motivated individuals that come together to form high-performance teams? Come join WWT today! We are looking for a Tech Consultant to join our Digital team within Consulting Services (CS).
What is the WWT Digital Group and why join?
WWT's Digital team specializes in helping brands "Make Experiences that Matter." Working with executive business stakeholders across Marketing, Digital Strategy, Innovation, and IT departments the Digital team creates insight-driven, creatively inspired, and technologically innovative action plans for Digital Transformation. Utilizing the combined strength of our Digital Strategists, Technologists, and Design/UX practice, WWT is well-positioned to provide our clients with an insider's understanding and an outsider's objectivity. Our research, creative prowess, and emerging technology expertise are utilized to develop strategies and road maps that take the best qualities of our client's brands today and help them evolve in this highly disruptive and ever-changing digital landscape. WWT's Digital team has provided strategic, creative experience and technological direction that has led to truly transformative experiences for some of the world's most beloved brands.
Position Summary
The Tech Consultant acts as a trusted partner to our clients, providing guidance and insights across a broad range of technologies around digital transformation, planning, and growth. A successful Tech Consultant guides clients to deliver business value through leadership, innovation, and creative problem-solving.
A successful candidate for this position should have a broad knowledge of the digital technology landscape. They will need to be comfortable performing, with minimal guidance, current state evaluations of existing infrastructure, build vs. buy analysis, and high-level planning of critical IT projects.
The ideal candidate is a dynamic, strategic, and resourceful digital-first thinker with the ability to adapt and execute with a high degree of polish. Candidates will need comfort interacting with a range of client stakeholders, from engineering teams to C-level executives.
Responsibilities
Oversee and personally assist in the creation and presentation of custom sales presentations and client roadmaps

Provide timely technology assessments for potential and new clients, providing actionable technology planning based on a deep knowledge of emerging digital technologies and industry trends

Generation of build-buy and comparative buy analysis, including requirements definition, rubric creation, and vendor scoring.

Conduct client technology reviews, assessments, and dependency mapping exercises to best understand current client technological environments

Work alongside digital team members to formulate and design strategies for digital evolution and identify the technical components and feasibility of those ideas within a digital transformation roadmap

Utilize data-driven decision making to drive improved outcomes for our clients
Qualifications
Education
Bachelors (4 years) degree in a relevant field (business, engineering, MIS, etc.)

Masters or MBA, desirable but not required
Work Experience
10+ years experience in a high impact consultative capacity for a technology field
Personal Requirements
Strong desire and aptitude for digital business capabilities, industry trends, emerging technologies

Demonstrates initiative and creativity in all work efforts. Pursues objectives beyond what is required or expected. Able to mobilize and persuade others.

Ability to plan and manage at both strategic and tactical levels to consistently meet/exceed planned objectives.

Demonstrated ability to work alongside a small internal staff and client teams where necessary

Effective facilitation and public speaking skills and presence.

Curiosity, a can-do attitude, and the ability to learn quickly and thrive in a complex, dynamic environment

Self-starter with outstanding organizational skills and ability to track multiple project deliverables with minimal direction

Strong analytical and creative problem-solving skills

Ability to make decisions and progress in the face of ambiguous and at times overlapping priorities; i.e. Managing to the fixed scope and date scenarios

Strong command of solutions for business operations, technology, processes, and challenges 

Excellent estimation abilities in scoping work in a highly complex environment

Excellent problem solving, organizational, decision-making, written, oral and interpersonal skills. 

Highly developed communication and presentations skills with a superior ability to effectively communicate and present complex concepts and issues to leadership teams in a highly compelling, persuasive, fact-based manner.

Highly skilled at working cross-functionally with technology, service, marketing, and product teams to create, implement and evolve solutions to drive tangible, measurable client results.
Organizational Relationships
Tech Consultants function as part of a cross-functional team, including Client Directors, Projects Managers, Digital Advisors, Architects, and Designers.

The Tech Consultant will report to the Director of Digital Solutions and Support.
Working Conditions
Travel as needed to prospective clients and client locations up to 25%.
Want to learn more about Consulting Services? Check us out on our platform: https://www.wwt.com/consulting-services
How about Digital? https://wwtdigital.com/
What else do you need to know?
The well-being of WWT employees is essential. So, when it comes to our benefits package, WWT has one of the best. We offer the following benefits to all full-time employees:
Health and Wellbeing: Heath, Dental, and Vision Care, Onsite Health Centers, Employee Assistance Program, Wellness program

Financial Benefits: Competitive pay, Profit Sharing, 401k Plan with Company Matching, Life and Disability Insurance, Tuition Reimbursement

Paid Time Off: PTO & Holidays, Parental Leave, Sick Leave, Military Leave, Bereavement

Additional Perks: Nursing Mothers Benefits, Voluntary Legal, Pet Insurance, Employee Discount Program
Diversity, Equity, and Inclusion are more than a commitment at WWT -- it is the foundation of what we do. Through diverse networks and pipelines, we have a clear vision: to create a Great Place to Work for All. We believe inclusion includes U. Be who U are at WWT!
Equal Opportunity Employer Minorities/Women/Veterans/Differently abled
WWT has implemented a vaccine requirement for all its U.S. workforce. All new hires must be fully vaccinated by December 8, 2021. Appropriate religious and medical accommodations will be made.
Job Number: #22-0149
Posting Locations:
Maryland Heights, Missouri
Contact Information
Recruiter: Jean Chambers
Phone: (410) 579-3072
Email: jchambers@careercircle.com