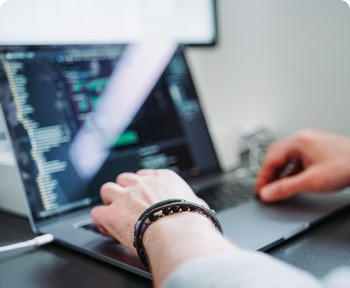 Services Sales Director - Global
World Wide Technology
01/19/2022
Posting ID: 5000815328106
Maryland Heights, Missouri
Why WWT?
Fueled by creativity and ideation, World Wide Technology strives to accelerate our growth and nurture future innovation. From our world class culture, to our generous benefits, to developing cutting edge technology solutions, WWT constantly works towards its mission of creating a profitable growth company that is a great place to work. We encourage our employees to embrace collaboration, get creative and think outside the box when it comes to delivering some of the most advanced technology solutions for our customers.
At a glance, WWT was founded in 1990 in St. Louis, Missouri. We employ over 7,000 individuals and closed nearly $14 Billion in revenue. We have an inclusive culture and believe our core values are the key to company and employee success. WWT is proud to announce that it has been named on the FORTUNE "100 Best Places to Work For®" list for the tenth consecutive year!
Want to work with highly motivated individuals that come together to form high performance teams? Come join WWT today! Want to work with highly motivated individuals that come together to form high performance teams? Come join WWT today! We are looking for an IT Services Sales Lead to join our Global Financial Services team.
What will you be doing?
This is an opportunity for a commercially minded thought leader and consultative sales executive to lead a fast-growing US Professional Services sales team focused on driving Digital Transformation in the Global Financial Services Industry.
A senior role, reporting into the Global head of Professional Services Sales and covering WWT's Global Enterprise clients (mostly Global Financial Services Institutions headquartered in US, EMEA and APAC)
This role would be a great fit for someone who has a deep understanding of the technology services required to build a foundation for Digital Transformation (Cloud, DevOps, Cybersecurity, Infrastructure as Code/Automation, API platforms) and an experience in leading a services/solutions sales team who will help WWT's clients bring their Digital vision to reality
The ideal candidate should be comfortable in a very fast growth environment where one needs to balance hiring of new talent, retention/leadership by example and judicious prioritization of sales pursuits and delivery expansion opportunities. This will require a high level of energy/commitment, comfort with ambiguity/change, the ability to think strategically on multiple dimensions and a propensity for change through diplomacy (stretch while building bridges)
Note that this role is a:
Sales leadership role not a delivery one. WWT has separate services delivery organizations supporting the sales side of the business

Player-coach role where you will manage an existing team of Services Sales consultants while developing client relationships and key sales opportunities
Responsibilities:
Responsible for the US Services Sales strategy and day to day operations

Grow, Manage and Motivate/Retain a team of more than 10 Services Sales consultants supporting a rapidly growing business in a competitive market environment

Expand our services penetration across all 5 Service lines: Infrastructure Services, Application Services, Lab Services, Strategic Resourcing and Consulting Services (Cloud, Machine Learning and Cybersecurity)

Operate in a Player-Coach mode, acting as the face of WWT with Senior technology client and OEM leads while leading/managing a team of Services sales consultants

Contribute to the development of long-term growth services sales strategy as part of the Services Sales leadership team (Global, US, EMA and APAC leads)

Drive thought Leadership and social/professional media messaging in support of the above

Partner with the Sales Account leads to ensure proper team support and pursuit prioritization as the Services sales team is an overlay function on top of existing Sales relationships (including Hardware, Software, Security)

Partner with the Services delivery leads and liaisons to ensure alignment of sales and delivery commitments and continued evolution of services portfolio in alignment with industry needs/trends.

Expand our Partner landscape (OEM and Service delivery partners) in support of our Services portfolio
Qualifications:
Minimum 10 years of progressive technology services leadership sales experience in Financial Services (preferred) or a highly complex / regulated environment

Proven experience delivering on $70M+ IT services sales target

Experience with IT Systems Integrator and in IT infrastructure services are pluses.

Passion for technology trends and the role of technology in enabling new digital business models

High degree of emotional intelligence and comfort with a collaborative culture. Our culture is one where 'How you achieve your goal' is as important as 'Your ability to meet and exceed your goal' and we intend on keeping it this way. Life's too short not to have fun while growing the business.

US based: ideal location is the New York City area or other markets near a major airport (i.e. Atlanta, Chicago, St. Louis, Dallas, San Francisco, Los Angeles)

Up to 50% travel when travel is allowed
WWT has a vaccine requirement for all of its U.S. workforce. All new hires must be fully vaccinated before starting at WWT. Appropriate religious and medical accommodations will be made and can be discussed in the pre-hire process.
Want to learn more about Global Enterprise Sales? Check out the Solutions and Services we provide on the platform: https://wwt.com
The well-being of WWT employees is essential. So, when it comes to our benefits package, WWT has one of the best. We offer the following benefits to all full-time employees:
Health and Wellbeing: Heath, Dental, and Vision Care, Onsite Health Centers, Employee Assistance Program, Wellness program

Financial Benefits: Competitive pay, Profit Sharing, 401k Plan with Company Matching, Life and Disability Insurance, Tuition Reimbursement

Paid Time Off: PTO & Holidays, Parental Leave, Sick Leave, Military Leave, Bereavement

Additional Perks: Nursing Mothers Benefits, Voluntary Legal, Pet Insurance, Employee Discount Program
World Wide Technology, Inc. offers excellent benefits and competitive compensation. Visit our company web page at www.wwt.com for more information.
Equal Opportunity Employer Minorities/Women/Veterans/Differently Abled
Job Number: #22-0134
Posting Locations:
Maryland Heights, Missouri
Contact Information
Recruiter: Jean Chambers
Phone: (410) 579-3072
Email: jchambers@careercircle.com