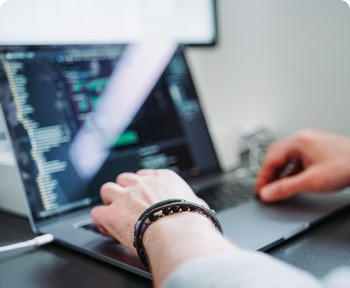 Senior Cloud Migration Engineer
World Wide Technology
12/13/2021
Posting ID: 5000712589906
Maryland Heights, Missouri
Why WWT?
Fueled by creativity and ideation, World Wide Technology strives to accelerate our growth and nurture future innovation. From our world class culture, to our generous benefits, to developing cutting edge technology solutions, WWT constantly works towards its mission of creating a profitable growth company that is a great place to work. We encourage our employees to embrace collaboration, get creative and think outside the box when it comes to delivering some of the most advanced technology solutions for our customers.
At a glance, WWT was founded in 1990 in St. Louis, Missouri. We employ over 7,000 individuals and closed nearly $14 Billion in revenue. We have an inclusive culture and believe our core values are the key to company and employee success. WWT is proud to announce that it has been named on the FORTUNE "100 Best Places to Work For®" list for the tenth consecutive year!
Want to work with highly motivated individuals that come together to form high performance team? Come join WWT today! We are looking for cloud database engineer to join or Cloud Architecture and Engineering Team.
Why should you join the Cloud Architecture and Engineering team?
The Cloud Architecture & Engineering team is a fast paced-high energy organization. We focus on the cutting edge services and technologies used in cloud operating models. Our main focus is AWS, Microsoft and Google with additional focus around application architecture, hybrid cloud platforms and infrastructure as code technologies. The team is focused on working in teams to solve complex challenges and help customers bring to life their transformation initiative through the use of Public/Private/Hybrid cloud platforms, application architecture and data. We often work cross functionally with other technology practices within WWT such as Application Services, Global Engineering, Consulting Services, and Infrastructure Services.
World Wide Technology, LLC. has an opportunity available for a Cloud Migration Engineer to work within a strong, highly technical, fast paced, and high-performance organization. You will be responsible for execution on our customer facing engagements with an emphasis on planning, organization, and clear communication. You are willing to take on the responsibility of learning tools of the trade when required. You enjoy working closely with customers and team members. You will be expected to communicate on daily basis with various internal and external customers (by e-mail and phone) while delivering customer engagements. The position will have great demands for imaginative thinking, with the need to be flexible and committed.
You will be expected to provide guidance to peers as well as accept guidance to ensure project success. Teamwork is a critical aspect of the role, working together to deliver high quality, reliable service to our customers. We are seeking highly qualified technical individuals for this role. You will have a strong broad-based generalist background with specialized, proven experience within the Public/Hybrid/Private Cloud space. You must be willing to travel 30-50%.
RESPONSIBILITIES:
Lead cloud migration engagements, including but not limited to application discovery and application suitability assessments.

Migrate on-premises compute (physical or virtual) to major cloud platforms (AWS,Azure,GCP).

Troubleshoot and resolve operational environment or migration issues.

Generate project support documentation, including procedural documents for implemented systems

Maintain required level of knowledge on company-offered solutions including the completion of assigned courses and relevant certification exams when applicable.

Stay current with emerging technologies and advancements within existing technologies

Work as part of an implementation team and maintain a strong adherence to WWT Core Values

Be able to educate others within the organizations in the areas of your expertise
QUALIFICATIONS:
Must have at least 5 years of experience working with Private, Public, and Hybrid Cloud Technologies

Must have at least 5 year of experience working with migration tools

Understanding of Virtualization technologies is required

Operational understanding of Agile and/or ITIL practices

Strong organizational and analytical skills

Strong communication skills, both written and verbal with great attention to detail

Independent, self-motivated, and detail-oriented

Troubleshooting skills (patience and determination to find and solve problems)

Professional Services experience in large enterprise deployments is a plus
REQUIRED SKILLS & KNOWLEDGE:
Experience with at least one of the major cloud platforms (AWS,Azure,GCP).

Proven experience in supporting Public/Private/Hybrid Cloud and associated integrations

Experience and working knowledge of Virtualization, Networking, and Security

Must have the ability to understand the interdependencies of how various technology components integrate with one another

Experience with integrating heterogeneous environments
STRONGLY DESIRED SKILLS
Experience with CloudEndure and similar Migration tools

Experience with Application Dependency Mapping Tools

Experience with Automation and Infrastructure as Code concepts using tooling such as Terraform, Ansible, CloudFormation, etc.

Experience with scripting languages such as Python, PowerShell, Ruby, JavaScript, etc

Familiarity with the Cloud ecosystem, products and solutions

AWS Solution Architect Associate or Professional Certification

Experience working with other vendors such as VMware, NetApp, and other cloud technologies and ISVs

Understanding of the Cloud Cost models and Optimization strategies

Azure Administrator Associate or other Professional Certification

GCP Cloud Engineer Associate or other Professional Certification
Want to learn more about Cloud Architecture and Engineering? Check us out on our platform: https://www.wwt.com/category/multi-cloud-architecture
The well-being of WWT employees is essential. So, when it comes to our benefits package, WWT has one of the best. We offer the following benefits to all full-time employees:
Health and Wellbeing: Heath, Dental, and Vision Care, Onsite Health Centers, Employee Assistance Program, Wellness program

Financial Benefits: Competitive pay, Profit Sharing, 401k Plan with Company Matching, Life and Disability Insurance, Tuition Reimbursement

Paid Time Off: PTO & Holidays, Parental Leave, Sick Leave, Military Leave, Bereavement

Additional Perks: Nursing Mothers Benefits, Voluntary Legal, Pet Insurance, Employee Discount Program
Diversity, Equity, and Inclusion is more than a commitment at WWT -- it is the foundation of what we do. Through diverse networks and pipelines, we have a clear vision: to create a Great Place to Work for All. We believe inclusion includes U. Be who U are at WWT!
Preferred Locations, NY, GA, MO, CA, WA and potentially others
WWT has implemented a vaccine requirement for all of its U.S. workforce. All new hires must be fully vaccinated by December 8, 2021. Appropriate religious and medical accommodations will be made.
Equal Opportunity Employer Minorities/Women/Veterans/Differently abled
Job Number: #21-0550
Posting Locations:
Maryland Heights, Missouri
Contact Information
Recruiter: Jean Chambers
Phone: (410) 579-3072
Email: jchambers@careercircle.com