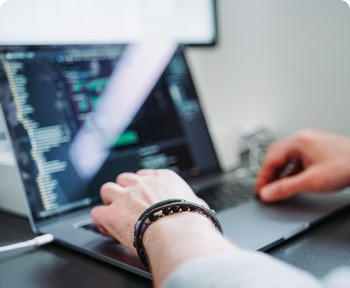 Domain Architect - VMware NSX-T
World Wide Technology
01/13/2022
Posting ID: 5000813498906
Maryland Heights, Missouri
Domain Architect - VMware NSX-T
Fueled by creativity and ideation, World Wide Technology strives to accelerate our growth and nurture future innovation. From our world class culture, to our generous benefits, to developing cutting edge technology solutions, WWT constantly works towards its mission of creating a profitable growth company that is a great place to work. We encourage our employees to embrace collaboration, get creative and think outside the box when it comes to delivering some of the most advanced technology solutions for our customers.
At a glance, WWT was founded in 1990 in St. Louis, Missouri. We employ over 7,800 individuals and closed nearly $13 Billion in revenue. We have an inclusive culture and believe our core values are the key to company and employee success. WWT is proud to announce that it has been named on the FORTUNE "100 Best Places to Work For®" list for the tenth consecutive year!
Want to work with highly motivated individuals that come together to form high performance team? Come join WWT today! We are looking for a Domain Architect to join our Architect team within Infrastructure Services (IS).
Why should you join the Infrastructure Services Architect team?
As an Architect within WWT, you will be working on exciting infrastructure driven projects for Fortune 500 customers across all verticals. Our global infrastructure planning and deployment services deliver thousands of projects each year. From employing our methodologies at hundreds of sites to leveraging complete enterprise design services, customers trust our infrastructure experts to assess the technology they have today and design the solutions they need for tomorrow.
What will you be doing?
Your primary objective is to support Infrastructure Services through maintaining a high level of technical expertise in VMware Technologies, supporting delivery teams and engineers in the deployment of Services, and serving as an escalation point for delivery engineers. You will also be responsible for assisting with the introduction of new services, including development and documentation of deployment methodologies and working with delivery teams to develop those capabilities in the field.
RESPONSIBILITIES:
Responsible for the development of discovery, planning, design and implementation services of VMware NSX-T

Pre/Post sales consultant to WWT's Enterprise clients.

Create Low Level and High-Level design of VMware NSX-T environments utilizing industry best practices

Translate business outcomes to technical solutions
Provide technical guidance and support to delivery engineers throughout all phases of a project including Project Launch Workshops, Kickoff calls, lessons learned, etc. as needed

Review client deliverables to identify opportunities to improve quality through training, mentoring, product offering improvement, and talent acquisition
Monitor environmental performance and troubleshoot problem areas as needed

Conduct research on network products, services, protocols, and standards to remain abreast of developments in the networking industry

Access the technical effort required to deliver solutions

Serve as an escalation point for troubleshooting of customer environments
QUALIFICATIONS:
Must have at least 5 years of experience designing, deploying, and implementing large VMware NSX-T (required)
Current VCP6-DCV and VCAP-NV certifications (required)

Automation, vRA, Tanzu or Kubernetes experience would be desirable

Exceptional communication skills (written, verbal, and presentation), especially in presenting to an executive audience

Passion for identifying and cultivating new business opportunities
Solid understanding of processes modelling and how technology can enable and improve processes
Experience developing original content (PowerPoint and blog articles)

Ability to work independently and in a team environment to produce outstanding results
Superior organizational, conflict resolution, and time management skills

Strong business and technical acumen
Self-Motivated to maintain up-to-date knowledge of new technologies
VMware partner post sales consulting experience strongly preferred.

Strong interpersonal, written, and oral communication skills with the ability to work well in a collaborative environment.

Able to conduct research into technical issues and products as required.

Highly self-motivated and directed, with keen attention to detail.

Able to effectively prioritize tasks in a high-pressure environment.

Strong customer service orientation with proven analytical and problem-solving abilities.

Related degree in computer science or electrical engineering and/or seven to ten years equivalent technical experience.
Want to learn more about Infrastructure Services? Check us out on our platform: https://www.wwt.com/infrastructure-services
The well-being of WWT employees is essential. So, when it comes to our benefits package, WWT has one of the best. We offer the following benefits to all full-time employees:
Health and Wellbeing: Health, Dental, and Vision Care, Onsite Health Centers, Employee Assistance Program, Wellness program

Financial Benefits: Competitive pay, Profit Sharing, 401k Plan with Company Matching, Life and Disability Insurance, Tuition Reimbursement

Paid Time Off: PTO & Holidays, Parental Leave, Sick Leave, Military Leave, Bereavement

Additional Perks: Nursing Mothers Benefits, Voluntary Legal, Pet Insurance, Employee Discount Program
Diversity, Equity, and Inclusion is more than a commitment at WWT -- it is the foundation of what we do. Through diverse networks and pipelines, we have a clear vision: to create a Great Place to Work for All. We believe inclusion includes U. Be who U are at WWT!
Equal Opportunity Employer Minorities/Women/Veterans/Differently Abled
Preferred locations: NY, MO, FL, NC, TX, AZ, IL, WA, MA, VA, OR, AL, LA, GA, NV, MN, OH, MI, WI, IA, SC
WWT has a vaccine requirement for all of its U.S. workforce. All new hires must be fully vaccinated before starting at WWT. Appropriate religious and medical accommodations will be made and can be discussed in the pre-hire process.
Job Number: #22-0082
Posting Locations:
Maryland Heights, Missouri
Contact Information
Recruiter: Jean Chambers
Phone: (410) 579-3072
Email: jchambers@careercircle.com