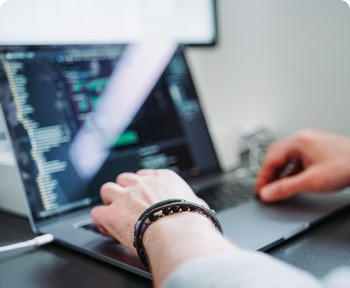 Endpoint Security Consultant
World Wide Technology
01/19/2022
Posting ID: 5000814988706
Maryland Heights, Missouri
Why WWT?
Fueled by creativity and ideation, World Wide Technology strives to accelerate our growth and nurture future innovation. From our world-class culture to our generous benefits, to developing cutting-edge technology solutions, WWT constantly works towards its mission of creating a profitable growth company that is a great place to work. We encourage our employees to embrace collaboration, get creative and think outside the box when it comes to delivering some of the most advanced technology solutions for our customers.
At a glance, WWT was founded in 1990 in St. Louis, Missouri. We employ over 6,000 individuals and closed nearly $12 Billion in revenue. We have an inclusive culture and believe our core values are the key to company and employee success. WWT is proud to announce that it has been named on the FORTUNE "100 Best Places to Work For®" list for the ninth consecutive year!
Want to work with highly motivated individuals that come together to form a high-performance team? Come join WWT today! We are looking for a Senior Endpoint Security Consultant to join our team within Consulting Services.
Why should you join the Global Security Practice Consulting Team?
As a member of the Global Security Practice Consulting Services team, you will have the opportunity to work with experts in the cybersecurity field. You will engage with Sales Leadership, Global Client Executives, Account Managers, Consulting Solution Engineers (CSEs), Consulting Solution Architects (CSAs) to help facilitate client understanding of the WWT Cyber Security Service and Solutions Capabilities.
This position provides exposure to new, cutting-edge security product and technologies from some of the most respected companies in this space. That along with the ability to innovate in WWT's Advanced Technology Center (ATC) presents an environment to continually hone your skills.
What will you be doing?
WWT is currently seeking a Consultant specializing in Endpoint Security to support a wide range of clients in the commercial and federal space. This position is primarily a delivery role for Endpoint Security services engagements with Fortune 500 companies. The Senior Consultant will be providing a multitude of Endpoint Security services to assist clients with improving their overall security posture and maturity. This will be accomplished by applying industry best practices and guidance from regulations, standards and frameworks like the National Institute of Standards and Technology Cybersecurity Framework (NIST CSF, 800-53, etc.), International Standards Organization (ISO 27001 & 2, etc.), Center for Internet Security (CIS), Payment Card Industry (PCI), Health Insurance Portability and Accountability Act (HIPPA), and Federal Financial Institutions Examination Council (FFIEC).
This position is for a senior-level security consultant performing a range of services that includes the creation and maturation of an enterprise's Endpoint Security strategy in support of the overarching cybersecurity program. Programs will be based on an analysis of a multitude of drivers (i.e., business, regulatory, risk, technical, potential solutions); analyzing current state, and determining a solution that addresses a chosen customer deficiency. Additional factors will be leading practices and best-of-breed solution recommendations based on the total cost of ownership, return on investment, and compatibility with existing architecture and programs. The candidate must be able to direct an engagement, including the development of an Endpoint Security plan, design, and implementation, along with the creation of professional-level deliverables. As required, the Senior Endpoint Security Consultant will lead initiatives, with other key supporting participants in areas such as security, engineering, networking, etc. needed to deliver an engagement from start to end successfully. This is not a managing role, but the candidate must be willing to take ownership of engagements and mentor growing Endpoint Security Consultants and Associate Endpoint Security Consultants.
Working in a team environment, the Senior Endpoint Security Consultant will be representing WWT as the subject matter expert on all areas for Endpoint Security. The Senior Consultant will possess specific skill sets related to Endpoint Security processes, be technically diversified with security products and solutions related to Endpoint Security and possess the expertise to participate in a project comprised of technical and non-technical members. The Senior Consultant will have extensive and demonstrated knowledge of risk management methodologies and approaches to measuring effectiveness, understand and eloquently explain endpoint security concepts, and have practical experience dealing with highly diverse technical environments. The required skill set will include a demonstrable ability in the development of professional-level deliverables and highly effective skills in the presentation and communication of the deliverables in terms of findings, recommendations, controls, and business-level concepts to reduce risk for WWT Clients.
Responsibilities:
Lead Endpoint Security

teams and internal WWT teams in cybersecurity delivery engagements for a wide variety of clients in different industry verticals

Consult

with customers

and client executives

in a pre-sales

and post-sales capacity

to

define

Endpoint Security

strategy

Possess the ability to work in and take leadership in a client environment and engagement

Possess the ability to develop a multitude of relationships with excellent communication skills to include with internal WWT teams, WWT Sales teams, and customer teams

Through the application of industry standards and security best practices, develop and recommend plans to structure secure architectures, infrastructure, and tools

Define and promote

Endpoint Security

programs, architectures, and technologies that can meet compliance and regulation requirements, while improving the security posture of an organization

Apply expert-level knowledge to

Endpoint Security

challenges for development of unique solutions

Understand the security interplay in the areas of application assurance, data classification, network security, and emerging IT trends and threats

Analyze and assess client-facing security challenges, identify recommendations for solutions, and define a roadmap to implement such solutions successfully

Develop and deliver workshops in the areas of

Endpoint S

ecurity

Develop reports and supporting presentations for both client and internal discussions with excellent communication skills

Produce clear outcomes and results using industry best practices
Passion for learning required

Experience in addressing senior executives of customer organizations regarding complex ideas, problems, and solutions

Ability to take technical tasks and activity

,

and translate into meaningful conversation with

business and technical

customer

stakeholders

Experience developing systems, products, and processes based on a total systems perspective

Understanding of how IT Operations and Security solutions pair

Thorough understanding of and experience working with

Cybersecurity Operations (SecOps) and Incident Response technologies and processes

In-depth understanding and ability to

consult

with Fortune 50 organizations on the following products:

Tanium

CrowdStrike

SentinelOne

Windows Defender

VMware Carbon Black

McAfee

Etc.

Consultative experience with

SIEM

tools such as Splunk or

ElasticSearch

for searching, monitoring, and analyzing machine-generated data is preferred

Experience deploying

or managing Endpoint Security platforms

is

preferred

Ability to

build and maintain

complex

customer relationships

Process-oriented

with the

ability to systematically work through customer requirements

Expert-level

verbal and written communication skills

to include ability to present individually on a complex, strategic approach

, the ability to draft

technical and business documentation for publishing, and the ability to develop

detailed consultative whitepapers

Ability to work independently in

fast-paced

,

high-pressure

environments--

self-driven
Travel is required and will be approximately 50% (when travel resumes post COVID-19).
This is a billable position in which a utilization target for customer support will be required.
Want to learn more about the Global Security Practice Consulting Team? Check us out on our platform:
https://www.wwt.com/topic/endpoint-security
The well-being of WWT employees is essential. So, when it comes to our benefits package, WWT has one of the best. We offer the following benefits to all full-time employees:
Health and Wellbeing: Heath, Dental, and Vision Care, Onsite Health Centers, Employee Assistance Program, Wellness program

Financial Benefits: Competitive pay, Profit Sharing, 401k Plan with Company Matching, Life and Disability Insurance, Tuition Reimbursement

Paid Time Off: PTO & Holidays, Parental Leave, Sick Leave, Military Leave, Bereavement

Additional Perks: Nursing Mothers Benefits, Voluntary Legal, Pet Insurance, Employee Discount Program
Preferred Locations: MO, IL, CO, NY, CA, TX, and potentially others.
WWT has implemented a vaccine requirement for all of its U.S. workforce. All new hires must be fully vaccinated by December 8, 2021. Appropriate religious and medical accommodations will be made.
Job Number: #22-0121
Posting Locations:
Maryland Heights, Missouri
Contact Information
Recruiter: Jean Chambers
Phone: (410) 579-3072
Email: jchambers@careercircle.com