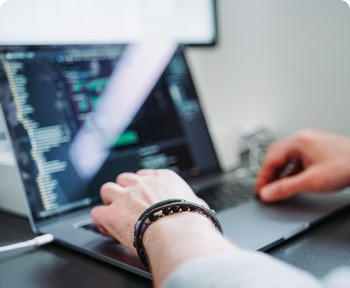 Software Advisor
World Wide Technology
12/13/2021
Posting ID: 5000746260206
Maryland Heights, Missouri
Fueled by creativity and ideation, World Wide Technology strives to accelerate our growth and nurture future innovation. From our world class culture, to our generous benefits, to developing cutting edge technology solutions, WWT constantly works towards its mission of creating a profitable growth company that is a great place to work. We encourage our employees to embrace collaboration, get creative and think outside the box when it comes to delivering some of the most advanced technology solutions for our customers.
At a glance, WWT was founded in 1990 in St. Louis, Missouri. We employ over 7,000 individuals and closed nearly $12 Billion in revenue. We have an inclusive culture and believe our core values are the key to company and employee success. WWT is proud to announce that it has been named on the FORTUNE "100 Best Places to Work For®" list for the tenth consecutive year!
Want to work with highly motivated individuals that come together to form high performance team? Come join WWT today! We are looking for a Software Advisor to join our Software Advisory Services Team within WWT Customer Experience -- Software Lifecycle Services.
Why should you join the Software Advisory Services team?
You will be joining one of the fastest-growing segments in the IT industry. You will be WWT's Enterprise Agreement/Software Buying Program subject matter expert and will craft sales strategies that guide customers through their licensing journeys. You will interact with virtually all levels of our company and sell into senior leadership personnel. There will be ample opportunity to forge relationships with OEM sales & product teams where you'll be able to provide insights that will shape future GTM offers. You will also get the chance to present on company-wide sales meetings and create public-facing sales collateral four our platform.
What will you be doing?
As a Sr. Software Advisor you will be responsible for driving sales growth of software within a handful of WWT OEM partners in conjunction with WWT sales and global engineering teams. Through primary engagement with WWT sales teams (including Client Directors, Account Managers and Pre-sales Engineering) and OEM partners, the Sr. Software Advisor will assist with identification, development, expansion and coordination of sales opportunities with existing and new clients. The Sr. Software Advisor will utilize partner consumption programs, WWT key differentiators and existing incentive programs to structure customized software solution proposals to meet the unique needs of each customer. The role will be expected to present directly to the customer on the value of an OEM's buying program while also demonstrating the value and unique market capabilities of WWT.
RESPONSIBILITIES:
Establish and manage an OEM sales strategy in direct partnership with WWT field sales

Assist with developing WWT's value add messaging specific to assigned OEM coverage

Collaboratively work with regional sales teams to proactively identify, expand and close software consumption opportunities

Price, position and negotiate the closure of opportunities utilizing financial analysis, presentation and relationship skills

Partner with channel resources to remain updated on any program changes, incentives or sales campaigns

Clearly demonstrate and differentiate offerings from competing OEM offerings and build an overall business case to support the sale
QUALIFICATIONS:
Must be able to prospect and identify business opportunities, conduct needs analysis and present and close solutions sales to targeted accounts

Professional presentation and communication skills, both written and verbal are required with the ability to present and establish relationships with customer's senior level executives

Must possess excellent negotiation and closing skills with the proven ability to qualify prospects from both an operational and financial standpoint

Demonstrated ability to help solve complex problems working with the responsible account teams

Ability to travel as required- 30%

Bachelor's degree is required with an advanced degree highly desirable
Want to learn more about Software Solutions? Check us out on our platform:
https://www.wwt.com/software-advisory-services
The well-being of WWT employees is essential. So, when it comes to our benefits package, WWT has one of the best. We offer the following benefits to all full-time employees:
Health and Wellbeing: Heath, Dental, and Vision Care, Onsite Health Centers, Employee Assistance Program, Wellness program

Financial Benefits: Competitive pay, Profit Sharing, 401k Plan with Company Matching, Life and Disability Insurance, Tuition Reimbursement

Paid Time Off: PTO & Holidays, Parental Leave, Sick Leave, Military Leave, Bereavement

Additional Perks: Nursing Mothers Benefits, Voluntary Legal, Pet Insurance, Employee Discount Program
Diversity, Equity, and Inclusion is more than a commitment at WWT -- it is the foundation of what we do. Through diverse networks and pipelines, we have a clear vision: to create a Great Place to Work for All. We believe inclusion includes U. Be who U are at WWT!
Equal Opportunity Employer Minorities/Women/Veterans/Differently abled
Preferred Locations: MO, IL, NY, CA, AZ, NC, SC, FL and potentially others.
WWT has implemented a vaccine requirement for all of its U.S. workforce. All new hires must be fully vaccinated by December 8, 2021. Appropriate religious and medical accommodations will be made.
Job Number: #21-1163
Posting Locations:
Maryland Heights, Missouri
Contact Information
Recruiter: Jean Chambers
Phone: (410) 579-3072
Email: jchambers@careercircle.com