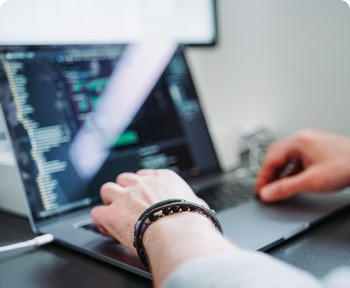 OEM Enterprise Agreement Practice Manager
World Wide Technology
12/13/2021
Posting ID: 5000780464706
Maryland Heights, Missouri
Why WWT?
Fueled by creativity and ideation, World Wide Technology strives to accelerate our growth and nurture future innovation. From our world class culture, to our generous benefits, to developing cutting edge technology solutions, WWT constantly works towards its mission of creating a profitable growth company that is a great place to work. We encourage our employees to embrace collaboration, get creative and think outside the box when it comes to delivering some of the most advanced technology solutions for our customers.
At a glance, WWT was founded in 1990 in St. Louis, Missouri. We employ over 6,000 individuals and closed nearly $12 Billion in revenue. We have an inclusive culture and believe our core values are the key to company and employee success. WWT is proud to announce that it has been named on the FORTUNE "100 Best Places to Work For®" list for the ninth consecutive year!
Want to work with highly motivated individuals that come together to form high performance team? Come join WWT today! We are looking for a Practice Manager to join our Software Advisory team within the Customer Experience -- Software Lifecycle organization.
Why should you join the Software Advisory team?
By joining one of the fastest-growing segments in the IT industry as a Manager of Software Advisory Services, you will have responsibility to oversee WWT's Enterprise Agreement (EA) subject matter experts and will drive company-wide alignment and execution of sales strategies that guide customers through their licensing journeys. You will interact with virtually all levels of WWT and our customers, selling into senior leadership personnel. There will be ample opportunity to forge relationships with OEM sales & product teams where you will be able to provide insights that will shape future go to market offers. You will also gain exposure across the WWT sales organization by participating on company-wide sales meetings and creating public-facing sales collateral for our platform.
What will you be doing?
As a Manager of Software Advisory Services, you will be responsible for driving sales growth of Enterprise Agreements across OEM partners in conjunction with WWT sales and engineering teams. You will establish and lead a team of Software Advisors who will be focused on owning EA sales cycles while supporting cross-collaboration with various departments internal and external to WWT. Under your leadership, the team will identify, develop, expand, and close sales opportunities with existing and new clients. The Manager of Software Advisory Services must be capable of understanding OEM software buying programs, establish WWT's pre-sales requirements and strategy, and operationalize the internal processes to effectively execute an EA transaction. This role will be expected to implement a set of KPIs to measure and manage the team and will be responsible for the ongoing recruiting, hiring, training, development and continued success of the practice.
RESPONSIBILITIES:
Primary
Develop and manage a company-wide OEM EA strategy in direct partnership with field sales leadership

Coach and mentor employees to:

Collaboratively work with regional sales teams to proactively identify, expand, and close profitable EA opportunities & renewals within the assigned portfolio(s)

Price, position and negotiate the closure of large, strategic opportunities utilizing financial analysis, presentation, and relationship skills on an as-needed basis
Drive the production of high-quality proposals that are aligned to clients' strategies, priorities, offering differentiating value and commercial options

Bring account teams and technical owners together to develop services scopes that are accurate, detailed and contractually protect WWT from scope creep and cost overruns

Ensure all EA pricing is adequate and meets WWT standards
Be the team's primary escalation point for all in-fight opportunities

Partner with channel resources to remain updated on any program changes, incentives, or sales campaigns

Establish and foster the growth of strategic OEM sales leadership relationships important and relevant to the WWT business to increase revenue opportunities

Deliver regular and ad-hoc pipeline and sales reports to sales leadership

Work with your direct reports to ensure you are continuing to address the go-forward needs of the organization such as resource planning, new programs that require coverage, or other new business demands.

Present updates to executive team identifying risks, challenges, and proposed solutions

Demonstrated ability to carry out consulting activities, methodologies leading to comprehensive discovery, analysis, and technical/business recommendations

Advanced communication skills, including business writing and presentations

Self-motivation with the ability to motivate and energize a project team

Demonstrate ability to work successfully at all customer levels from C-level executives to end users

Thoughtful leadership and innovative thinking

Positive customer service attitude
Promote the World Wide Technology Core Values and Corporate Goals
Leadership:
Stays focused on department and WWT strategic priorities and allocates their time and resources accordingly

Works with and through others to consistently break down barriers between departments

Demonstrated ability to coach and mentor

Proactively seek ways to expand industry knowledge

Possesses professional maturity and presence
QUALIFICATIONS:
Must be able to prospect and identify business opportunities, conduct needs analysis and present and close solutions sales to targeted accounts

Experience with managing a software sales team

Professional presentation and communication skills, both written and verbal are required with the ability to present and establish relationships with customer's senior level executives

Must possess excellent negotiation and closing skills with the proven ability to qualify prospects from both an operational and financial standpoint

Demonstrated ability to help solve complex problems working with the responsible account teams

Ability to travel as required- 40%

Bachelor's degree is required with an advanced degree highly desirable
Want to learn more about WWT's Software Advisory Services Team? Check us out on our platform:
https://www.wwt.com/software-advisory-services
The well-being of WWT employees is essential. So, when it comes to our benefits package, WWT has one of the best. We offer the following benefits to all full-time employees:
Health and Wellbeing: Heath, Dental, and Vision Care, Onsite Health Centers, Employee Assistance Program, Wellness program

Financial Benefits: Competitive pay, Profit Sharing, 401k Plan with Company Matching, Life and Disability Insurance, Tuition Reimbursement

Paid Time Off: PTO & Holidays, Parental Leave, Sick Leave, Military Leave, Bereavement

Additional Perks: Nursing Mothers Benefits, Voluntary Legal, Pet Insurance, Employee Discount Program
Diversity, Equity, and Inclusion is more than a commitment at WWT -- it is the foundation of what we do. Through diverse networks and pipelines, we have a clear vision: to create a Great Place to Work for All. We believe inclusion includes U. Be who U are at WWT!
Equal Opportunity Employer Minorities/Women/Veterans/Differently abled
WWT has implemented a vaccine requirement for all of its U.S. workforce. All new hires must be fully vaccinated by December 8, 2021. Appropriate religious and medical accommodations will be made.
Job Number: #21-1721
Posting Locations:
Maryland Heights, Missouri
Contact Information
Recruiter: Jean Chambers
Phone: (410) 579-3072
Email: jchambers@careercircle.com