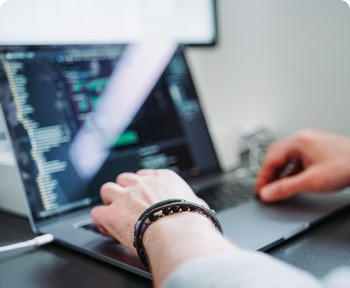 Solutions Manager
World Wide Technology
12/13/2021
Posting ID: 5000747302706
Maryland Heights, Missouri
Why WWT?
Fueled by creativity and ideation, World Wide Technology strives to accelerate our growth and nurture future innovation. From our world class culture, to our generous benefits, to developing cutting edge technology solutions, WWT constantly works towards its mission of creating a profitable growth company that is a great place to work. We encourage our employees to embrace collaboration, get creative and think outside the box when it comes to delivering some of the most advanced technology solutions for our customers.
At a glance, WWT was founded in 1990 in St. Louis, Missouri. We employ over 7,000 individuals and closed nearly $12 Billion in revenue. We have an inclusive culture and believe our core values are the key to company and employee success. WWT is proud to announce that it has been named on the FORTUNE "100 Best Places to Work For®" list for the tenth consecutive year!
Want to work with highly motivated individuals that come together to form high performance team? Come join WWT today! We are looking for a Solutions Manager to join our Global Services & Engineering (GS&E) team.
Why should you join the Global Services & Engineering team?
Our GS&E organization drives business outcomes for our clients, delivering large, complex, transformational solutions for our customers. We work with some the largest global clients to help them solve problems and achieve their business goals. Our talented teams of consultants, architects, and engineers create innovative, outcome-based solutions across our enterprise.
What will you be doing?
WWT Solution Managers combine outstanding market awareness and business acumen with an understanding of how complex solutions can be applied to solve customer problems. They will have the high EQ necessary to influence matrixed team members in aligning and prioritizing the work necessary to define, develop, and execute go-to-market solutions for WWT customers.
Using strong collaboration and organizational skills, a Solution Manager will have the ability to orchestrate competing priorities in an ambiguous environment while driving business outcomes, alignment, and understanding across technology domains and business functions at WWT. They will work with Solution Architects and other subject matter experts aligned to their solution area across multiple teams and organizations at WWT, including Sales, Services, Global Engineering, Global Solution Development, ATC Lab Services, Partner Management, and Marketing.
The Solution Manager will be responsible for defining measurements of success for the go to market and reporting on that success. An experienced candidate will bring best practices, frameworks, and guidance to the organization.
RESPONSIBILITIES:
Define, develop, and evolve

the solution portfolio as dictated by customers and the market

Breaks down addressable market into

a

solution

capabilities

roadmap, allocating capabilities and releases using an Agile process.

Orchestrates

the solution lifecycle from inception

to

planning

our capabilities, how we market and enable on the solutions, through successful

deployment at customers

D

emonstrate balance between technology and business to

effectively

communicate

technical topics, ideas, and

suggestions to a variety of stakeholders

.

Manage lighthouse

customer opportunities

and ensure

complex account pursuits

are well organized with the right SME's engaged

Report regularly to key

stakeholders

critical

metrics that inform the organization on the status of the Solution

Proven ability to

successfully

manage

multiple

complex programs simultaneously

Reports to executives as needed and/or required for Solutions that warrant executive visibility and attention

Helps the organization to define, document, communicate, and implement best practices regarding solution management

Serve as the organization's evangelist for solution area.

Delivers results through others

demonstrating

the ability to lead through influence

.
QUALIFICATIONS:
Experience defining, developing, and bringing new solutions to market with strong, results-driven business acumen

 

Track record of customer success, based on openness, trust, and delivering on commitments

 

Services

background

is preferred,

with experience in Consulting, Service delivery and integration, Program/project management,

tools,

and templates 

 

Experience with Agile processes,

e.g.,

Kanban board-driven development projects

 

Understanding of latest technologies, business drivers, emerging technology trends, and deployment options. How they can be applied in different solution scenarios.

 

Solid teaming skills across matrixed client,

supplier,

and geographically dispersed virtual teams; willingness to share ideas,

documentation,

and leading practices.  

 

Program/project planning, schedule development, scope management and cost management

 

Extensive experience in financial management and product cost estimation

 

Excellent written and verbal communication skills, including customers and executive-level presentations.

 

Strong business acumen & interpersonal skills; ability to negotiate with business partners

 

Advanced experience dealing with statement of work and assessing vendor contracts

 
Education 
A Bachelor's degree in Engineering/Computer Science, Business Management,

Science,

or related discipline

 

Master's Degree preferred

 
Work Experience 
Minimum of 10 years overall Tech industry experience

 

Extensive experience in project management and Client Account delivery management

 

Work experience in a professional services or IT services industry preferred

 

Prior experience in a

Services

Product Management or

Services

Solutions Management role highly preferred

 
Specialized Knowledge, Skills, and Abilities 
As this is a role with global focus and responsibilities, you may be required to work outside of the normal working hours in your time zone to partner with other WWT staff globally. 

 

This role may also include travel, both domestic and international.

 
Want to learn more about WWT Services? Check us out on our platform:
The well-being of WWT employees is essential. So, when it comes to our benefits package, WWT has one of the best. We offer the following benefits to all full-time employees:
Health and Wellbeing: Heath, Dental, and Vision Care, Onsite Health Centers, Employee Assistance Program, Wellness program

Financial Benefits: Competitive pay, Profit Sharing, 401k Plan with Company Matching, Life and Disability Insurance, Tuition Reimbursement

Paid Time Off: PTO & Holidays, Parental Leave, Sick Leave, Military Leave, Bereavement

Additional Perks: Nursing Mothers Benefits, Voluntary Legal, Pet Insurance, Employee Discount Program
Diversity, Equity, and Inclusion is more than a commitment at WWT -- it is the foundation of what we do. Through diverse networks and pipelines, we have a clear vision: to create a Great Place to Work for All. We believe inclusion includes U. Be who U are at WWT!
Equal Opportunity Employer Minorities/Women/Veterans/Differently abled
Preferred Locations: MO, IL, AZ, DC, NY, TX and potentially others
WWT has implemented a vaccine requirement for all of its U.S. workforce. All new hires must be fully vaccinated by December 8, 2021. Appropriate religious and medical accommodations will be made.
Job Number: #21-1193
Posting Locations:
Maryland Heights, Missouri
Contact Information
Recruiter: Jean Chambers
Phone: (410) 579-3072
Email: jchambers@careercircle.com