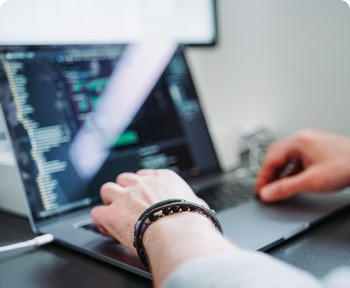 Digital Workspace Consultant
World Wide Technology
12/13/2021
Posting ID: 5000803247206
Maryland Heights, Missouri
Digital Workspace Consultant
Why WWT?
Fueled by creativity and ideation, World Wide Technology strives to accelerate our growth and nurture future innovation. From our world class culture, to our generous benefits, to developing cutting edge technology solutions, WWT constantly works towards its mission of creating a profitable growth company that is a great place to work. We encourage our employees to embrace collaboration, get creative and think outside the box when it comes to delivering some of the most advanced technology solutions for our customers.
At a glance, WWT was founded in 1990 in St. Louis, Missouri. We employ over 7,500 individuals and closed nearly $13 Billion in revenue. We have an inclusive culture and believe our core values are the key to company and employee success. WWT is proud to announce that it has been named on the FORTUNE "100 Best Places to Work For®" list for the ninth consecutive year!
Want to work with highly motivated individuals that come together to form high performance team? Come join WWT today! We are looking for an Digital Workspace Consultant to join our team within Infrastructure Services (IS).
What will you be doing?
The Digital Workforce Consultant assists in Lead or Principal Consultant during customer projects focused on Enterprise Solutions Digital Workforce Consulting that spans End Users Compute, Collaboration, SDWAN and Office365 for the Digital Workforce. The Consultant is the day-to-day contact between WWT and the customer for an Enterprise Solutions - Digital Workforce project.
The Consultant leads customer-facing Enterprise Solutions -- Digital Workforce projects of medium to large-size or complexity. Consultants participates in all aspects of these projects and the development of project deliverables (examples include white papers, plans, strategies, designs, assessments, business case analyses) to a large extent and can lead most customer engagements.
DUTIES AND RESPONSIBILITIES
Primary:
Primary

contact between WWT and customer from beginning to end of a project ensuring the team meets the customer's needs

Demonstrated ability to carry out consulting activities, methodologies leading to comprehensive discovery, analysis and technical/business recommendations

Advanced communication skills, including business/technical writing and presentations

Advanced ability to present in-depth technical solutions

Self-motivation with the ability to motivate and energize a project team

Drive to exceed customer and project goals

Demonstrate ability to work successfully at all customer levels from C-level executives to end users

Positive customer service attitude

Drive additional profitable growth within the accounts

Develop relationships throughout the customer's organization to source new business

Responsible for the delivery of project work, on-going quality of the work, ensure standards and delivery methodologies are being followed, appropriate resources are available to meet the current and future demands of the project

Participate with Sales during the sales process through Project Scoping Workshops (PSWs), presentations, solutions, development of SOW's

Provide the bridge between Sales and Professional Services as new opportunities are closed

Proven track record of customer focus, including the ability to foster long-term client relationships

Ability to successfully manage partner and vendor resources

Personnel management experience

Proactively detects technical deficiencies and develops practical, workable solutions to problems

Takes

full responsibility for overall execution and delivery of critical tasks or projects

Willing to travel up to 25%
Collaboration & Leadership
Conveys the WWT vision in very real and relevant terms that others can identify with, helping others see how things will improve

Stays focused on department and WWT strategic priorities and allocates their time and resources accordingly

Proactively seek ways to expand technical knowledge

Possesses professional maturity and presence

Proficient in the aspects of project launch and closure

Ability to act as technical expert

Good technical, problem solving, and communication skills

Maintain current knowledge of industry trends and tools to provide best practice insight and best-in-class recommendations to management

Ensure that all components as well as their usage are consistent and in compliance with all applicable regulatory, departmental, IT, and corporate standards, policies and guidelines
EDUCATIONAL/EXPERIENCE REQUIREMENTS
A Consultant is required to have a bachelor's degree in an appropriate technical, business or management discipline. An advanced degree is preferred. Other requirements include:
Minimum
Minimum

five

(5)

years of industry experience in enterprise IT management, technology consulting, advisory or professional services

1-3 years' experience as a Consultant or equivalent experience

3-5 years background in End User Computing Technologies such as Citrix, VMware,

Microsoft 365,

Windows 10 and or VDI

Background with Unified communications, Call Center and or Collaboration technologies from one or more vendors.
Preferred:
3-5 years in IP Networking, prefer CCNP/CCDP level background or similar certifications. Focus on Route/Switch, QoS and Wide Area Networking.

1-3 years in Streaming / Application Delivery Technologies from 1 or more vendors.

Good understanding of Security Technologies and capabilities related to EUC and Branch operations.

Background in Cloud connectivity and SaaS applications for End Users.

Advanced client-facing skills, including the ability to analyze complex problems, influence and negotiate with clients;

Demonstrated technical consulting experience in one or more of the following vertical sectors: government, public sector, higher education, finance, health care, technology, or other commercial.
Want to learn more about Infrastructure Services? Check us out on our platform: WWT Infrastructure Services
The well-being of WWT employees is essential. So, when it comes to our benefits package, WWT has one of the best. We offer the following benefits to all full-time employees:
Health and Wellbeing: Health, Dental, and Vision Care, Onsite Health Centers, Employee Assistance Program, Wellness program

Financial Benefits: Competitive pay, Profit Sharing, 401k Plan with Company Matching, Life and Disability Insurance, Tuition Reimbursement

Paid Time Off: PTO & Holidays, Parental Leave, Sick Leave, Military Leave, Bereavement

Additional Perks: Nursing Mothers Benefits, Voluntary Legal, Pet Insurance, Employee Discount Program
Diversity, Equity, and Inclusion is more than a commitment at WWT -- it is the foundation of what we do. Through diverse networks and pipelines, we have a clear vision: to create a Great Place to Work for All. We believe inclusion includes U. Be who U are at WWT!
Equal Opportunity Employer Minorities/Women/Veterans/Differently Abled
Preferred locations: NY, MO, FL, NC, TX, AZ, IL, WA, MA, VA, OR, AL, LA, GA, NV, MN, OH, MI, WI, IA, SC
WWT has implemented a vaccine requirement for all of its U.S. workforce. All new hires must be fully vaccinated by December 8, 2021. Appropriate religious and medical accommodations will be made.
Job Number: #21-2123
Posting Locations:
Maryland Heights, Missouri
Contact Information
Recruiter: Jean Chambers
Phone: (410) 579-3072
Email: jchambers@careercircle.com