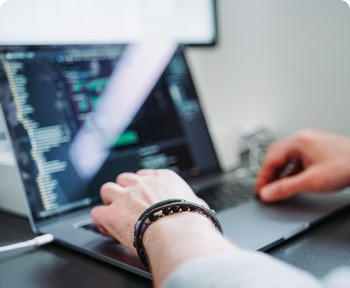 Cloud Analyst
World Wide Technology
02/22/2022
Posting ID: 5000825364306
Maryland Heights, Missouri
CLOUD ANALYST
Why WWT?
Fueled by creativity and ideation, World Wide Technology strives to accelerate our growth and nurture future innovation. From our world class culture, to our generous benefits, to developing cutting edge technology solutions, WWT constantly works towards its mission of creating a profitable growth company that is a great place to work for all. We encourage our employees to embrace collaboration, get creative and think outside the box when it comes to delivering some of the most advanced technology solutions for our customers.
At a glance, WWT was founded in 1990 in St. Louis, Missouri. We employ over 7,000 individuals and closed nearly $14 Billion in revenue. We have an inclusive culture and believe our core values are the key to company and employee success. WWT is proud to announce that it has been named on the FORTUNE "100 Best Places to Work For®" list for the tenth consecutive year!
Want to work with highly motivated individuals that come together to form a high-performance team? Come join WWT today!
Who is the Consulting Services Team and why join?
The Team: We are hyper-focused on providing business outcomes for our clients. We take on the most challenging problems our customers face and provide innovative solutions that can involve data strategy, analytical modeling, cloud strategy, digital transformation, AI/ML platforms, and security services. We are made up of experienced management consultants, data scientists with PhDs from the top universities, and engineers with experience in industry and government agencies. Our goal is to bring together business acumen with full-stack technical know-how to develop innovative solutions for our clients' most complex challenges.
Role Overview
The Cloud Analyst is responsible for solving business and cloud technology problems within customer engagements, interacts with clients to understand their cloud needs, and works with project teams to develop solutions leveraging WWT's capabilities.
The ideal candidate can understand detailed technological, business, and analytical concepts and communicate those concepts to clients in a way that is easy to comprehend. In addition, a technology background in computer programming, cloud technologies, networking and infrastructure, or data analytics is beneficial. A key trait will be the willingness and appetite to learn, this is a high growth role in a dynamic space. WWT is looking for high-impact, motivated, and thoughtful individuals to join our Cloud team!
Responsibilities:
Conduct analysis, partner with senior engineering team members, and deliver advanced technology outcomes for clients as a member of a project team. Examples may include software development, cloud architecture creation, and infrastructure provisioning.

Consult with business users to ensure that solutions meet business needs and are practical to implement.

Conduct pricing exercises and analysis on cloud solutions.

Help maintain project plans and schedules.

Create project documentation including technical documents such as process flows and user manuals.

Create clear, compelling charts, tables, and other visuals.

Present results and recommendations to clients and partners.

Create educational and sales materials to empower WWT account teams.

Achieve cloud certificates from one of three major cloud providers.

Build demos, analysis, articles, and other content for WWT.
Qualifications:

Education:
Preferred majors include:
Computer Science

Software Engineering

Data Science

Information Technology

Engineering

Mathematics
Capabilities:
Familiarity with cloud computing concepts and benefits. Hands-on experience with AWS/Azure/GCP preferred.

Demonstrated ability to design and build software/infrastructure/data/etc. engineering solutions to real-world problems.

Ability to write source code in any common or prevalent software development language such as: Python, Java, C#, JavaScript, NodeJS, SQL, C, C++, R, Go, ETC.

Understanding of computer programming principles and some experience deploying or maintaining software applications.

Excellent communication and engagement skills; ability to communicate with all levels of management

Skilled at multitasking requirements including gathering, testing, troubleshooting, and supporting tasks across multiple user groups in a fast paced and deadline driven environment

Ability to generate creative solutions to difficult or ambiguous problems

Thoughtful problem-solving skills and ability to work well in groups

Ability to ask the right questions to understand the business problem and identify the measurement or business object

Proficiency with Microsoft PowerPoint & Excel

Ability to use a professional diagraming tool such as Visio or Lucid Chart preferred.

The ideal candidate is a supportive, positive, self-driven, and growth-oriented individual with a passion for delivering quality insights in a business environment
Want to learn more about Consulting Services? Check us out on our platform: https://www.wwt.com/consulting-services
Diversity, Equity, and Inclusion is more than a commitment at WWT -- it is the foundation of what we do. Through diverse networks and pipelines, we have a clear vision: to create a Great Place to Work for All. We believe inclusion includes U. Be who U are at WWT!
Preferred Locations, NY, GA, MO, CA, WA and potentially others
**WWT has a vaccine requirement for all of its U.S. workforce. All new hires must be fully vaccinated before starting at WWT. Appropriate religious and medical accommodations will be made and can be discussed in the pre-hire process.**
Equal Opportunity Employer Minorities/Women/Veterans/Differently Abled
Job Number: #22-0404
Posting Locations:
Maryland Heights, Missouri
Contact Information
Recruiter: Jean Chambers
Phone: (410) 579-3072
Email: jchambers@careercircle.com