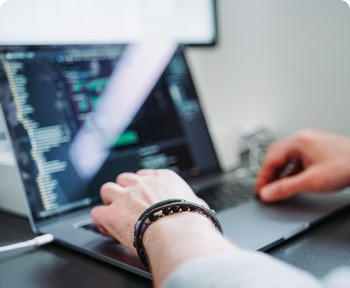 Manager - Cloud Partnership
World Wide Technology
01/20/2022
Posting ID: 5000815475700
Maryland Heights, Missouri
Manager, Cloud Partnership
Why WWT?
Fueled by creativity and ideation, World Wide Technology strives to accelerate our growth and nurture future innovation. From our world class culture, to our generous benefits, to developing cutting edge technology solutions, WWT constantly works towards its mission of creating a profitable growth company that is a great place to work. We encourage our employees to embrace collaboration, get creative and think outside the box when it comes to delivering some of the most advanced technology solutions for our customers.
At a glance, WWT was founded in 1990 in St. Louis, Missouri. We employ over 7,600 individuals and closed nearly $13 Billion in revenue. We have an inclusive culture and believe our core values are the key to company and employee success. WWT is proud to announce that it has been named on the FORTUNE "100 Best Places to Work For®" list for the tenth consecutive year!
Want to work with highly motivated individuals that come together to form a high-performance team? Come join WWT today! We are looking for a Manager to join our Global Partner Alliances team today!
Why should you join Global Partner Alliances?
As a Manager on the Global Partner Alliances team at WWT, you will be responsible for managing a team of Global Partner Cloud Managers, specifically focused on Cloud partners. The partners will be primarily Strategic (tier 1), Advantage (tier 2), and Select (tier 3) partners of WWT – representing the majority of WWT partner business. You will work within a high performing impact team, specifically with the Technology Partners, Sales, Global Engineering, Marketing, Business Development and Operations. Your team will drive business growth and expand program benefits consistent with the WWT go-to-market strategies for the aligned technology partners. In working collaboratively with WWT Sales and Global Engineering teams you will help drive awareness, enablement, growth, and profitability of the assigned partner's solutions.
Responsibilities of the Manager, Cloud:

Manage a team of Cloud Managers aligned to Data Center and Network partners

Overall team strategy, short/long term goals and commitments for fiscal/calendar targets

Establish and maintain top level relationships with the Partners – Executives, Partner Account Managers (PAMs) and Partner Technical/Solution Engineers, in collaboration with the assigned Partner Managers

Establishing individual partner/partner manager goals and initiatives, track results, and consistently exceeding expectations

Track measurable business goals for the team and partners, Revenue, GP, Deal profitability, Account planning, Sales enablement, Customer growth, Industry segments penetration, International markets expansion

Continuous collaboration with the WWT leadership teams; Sales, Global Engineering, Business Development, Operations, and Marketing – to drive priorities and go-to-market alignment

Knowledgeable on all partner tiering requirements, competency and certification programs and strategy/plan development to drive additional partner profitability

Work closely with the Program/Operations team to track and grow partner programs (rebates, MDF, funded resources) and drive maximum program benefits for WWT based on overall company and go-to-market priorities/investments

Participate in all QBR and Executive cadence calls for the key partners managed by the team

Develop a deep understanding of our competitive market positioning and WWT's overall go-to-market strategy, but specifically in the Data Center and Networking solutions area
Qualifications:
Bachelor's or higher degree or equivalent experience

Previous successful partner management experience with a Technology company or Technology channel partner company (strongly desired)

Previous management experience (strongly desired)

Executive relationship building skills

Minimum 10 years of sales or business experience within the technology field

Strong organizational and communication skills (written, verbal, presentation)

Strong management and leadership skills with ability to simultaneously manage multiple team members and partners

Ability to adapt to changing business requirements/priorities by working closely with key internal/external stakeholders

Willingness to travel 25-40% of the time
Want to learn more about WWT? Check us out here: https://www.wwt.com/about
The well-being of WWT employees is essential. So, when it comes to our benefits package, WWT has one of the best. We offer the following benefits to all full-time employees:
Health and Wellbeing: Heath, Dental, and Vision Care, Onsite Health Centers, Employee Assistance Program, Wellness program

Financial Benefits: Competitive pay, Profit Sharing, 401k Plan with Company Matching, Life and Disability Insurance, Tuition Reimbursement

Paid Time Off: PTO & Holidays, Parental Leave, Sick Leave, Military Leave, Bereavement

Additional Perks: Nursing Mothers Benefits, Voluntary Legal, Pet Insurance, Employee Discount Program
Diversity, Equity, and Inclusion is more than a commitment at WWT -- it is the foundation of what we do. Through diverse networks and pipelines, we have a clear vision: to create a Great Place to Work for All. We believe inclusion includes U. Be who U are at WWT!
Equal Opportunity Employer Minorities/Women/Veterans/Differently abled
Job Number: #22-0139
Posting Locations:
Maryland Heights, Missouri
Contact Information
Recruiter: Jean Chambers
Phone: (410) 579-3072
Email: jchambers@careercircle.com